When you shop through retailer links on our site, we may earn affiliate commissions. 100% of the fees we collect are used to support our nonprofit mission.
Learn more.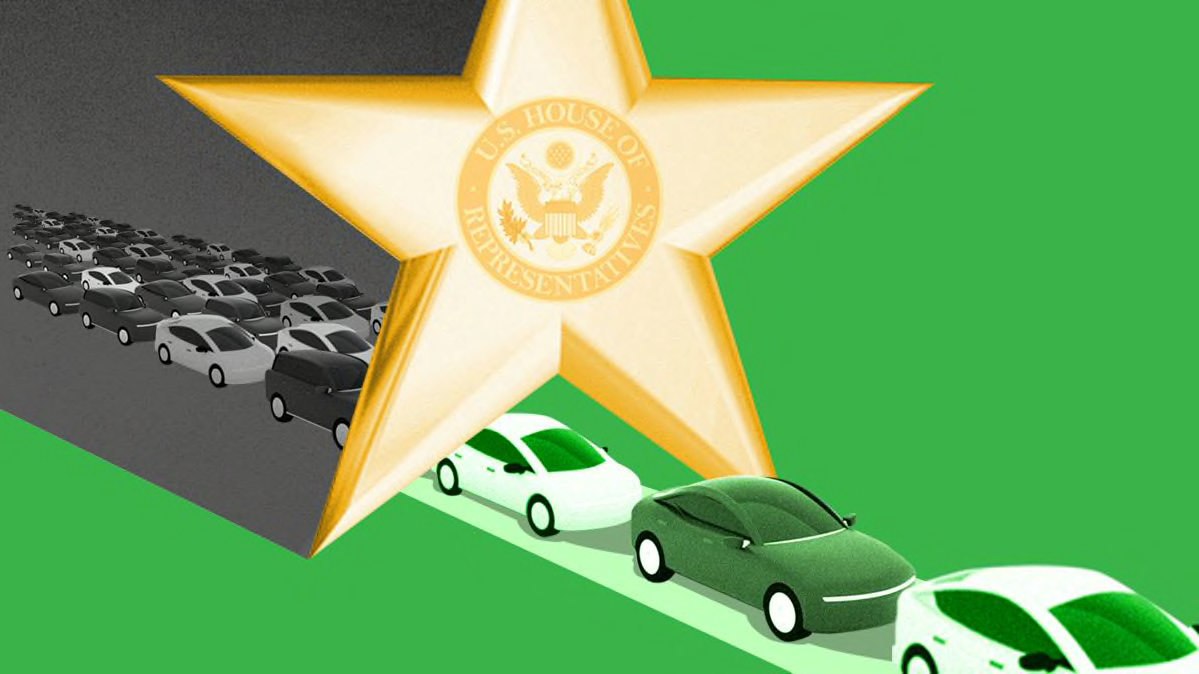 Illustration: John Ritter
Making Labels Mean More
What's at stake: Labels on food packaging can tell you a lot about a product, from what ingredients are inside to how it was produced to how healthy it is. Unfortunately, some labels are heavy on marketing hype—and woefully light on information you can trust when shopping for groceries.
Case in point: One Health Certified, or OHC, a marketing label for meat and poultry that's part of a program administered through the Department of Agriculture. This label purports to demonstrate a producer's commitment to responsible, sustainable, and transparent animal care practices.
How CR has your back: But using our food label ratings system, CR found that the One Health Certified label is essentially meaningless—and should be ignored by consumers. The OHC standards largely reflect normal industry practices and do not require companies to make any significant improvements to animal welfare, drug use practices, or environmental impact.
For example, the OHC label prominently says, "Responsible Animal Care." But to meet the OHC animal welfare standards, producers can use guidelines that closely track the norm in poultry production—which isn't, in fact, very sensitive to animal welfare. And while the standards place some restrictions on the use of antibiotics, it allows meat from animals treated with antibiotics to be sold with the label.
What you can do: Learn more about food labels at Consumer Reports' Guide to Food Labels.
Saving Lives on the Road
What's at stake: U.S. auto crashes account for at least 36,000 deaths and 2.5 million injuries per year.
To help reduce this terrible toll, CR has pressed automakers to install proven safety features, such as blind spot warning and automatic emergency braking (AEB), as standard equipment on all new cars and trucks. Right now, they often must be purchased as part of expensive add-on packages, along with additions such as a sunroof and high-end stereo. A recent CR analysis found that U.S. road deaths would be cut in half if existing safety technologies were installed on all new vehicles.
How CR has your back: CR's advocates worked closely with members of Congress on the Moving Forward Act, which requires, among other measures, that every new car come standard with proven safety features such as AEB.
The House passed the bill in July. William Wallace, CR's manager of safety policy, calls it the "strongest auto safety bill in decades" passed by a chamber of Congress. Now CR is urging the Senate to pass it.
What you can do: Read CR's Guide to Auto Safety and Efficiency.
Saying No to Immunity
What's at stake: Business groups have been asking Congress for immunity from liability lawsuits related to the COVID-19 pandemic, saying such protections are crucial for restarting the U.S. economy. Then, in May, a group of higher education institutions asked Congress for a similar shield, freeing them from liability in the event that students, faculty members, or other workers catch COVID-19 on campus.
How CR has your back: CR has opposed all such efforts to create new legal immunity even for entities that disregard the safety of the people they employ and serve. We've argued that such immunity would eliminate accountability for businesses and schools engaging in careless actions that are proved to be making people sick.
What's more, says CR senior policy counsel George Slover, existing state laws already create fair and effective incentives to protect employees, customers, and students—by holding businesses and schools accountable for carelessness while conditioning liability on proof that carelessness caused the illness. "Immunity undercuts those incentives and puts both our health and our economy at higher risk," he says.
What you can do: Keep up to date regarding COVID-19 by reading CR's Guide to the Coronavirus.
CR Progress Update
CR asked the Environmental Protection Agency to require automakers to test vehicles on the same fuel consumers buy at gas stations. Without the rule, automakers could use a loophole that effectively weakens emissions standards by 20 percent and could cost consumers $30 billion over 15 years.
CR has long urged lawmakers to close the "digital divide" by making broadband accessible to more Americans. A bill to do that was recently passed by the House, and in June Sen. Ron Wyden, D-Ore., introduced a similar bill in the Senate to provide low-cost service to low-income families and those laid off because of COVID-19.
Editor's Note: This article also appeared in the October 2020 issue of Consumer Reports magazine.