When you shop through retailer links on our site, we may earn affiliate commissions. 100% of the fees we collect are used to support our nonprofit mission.
Learn more.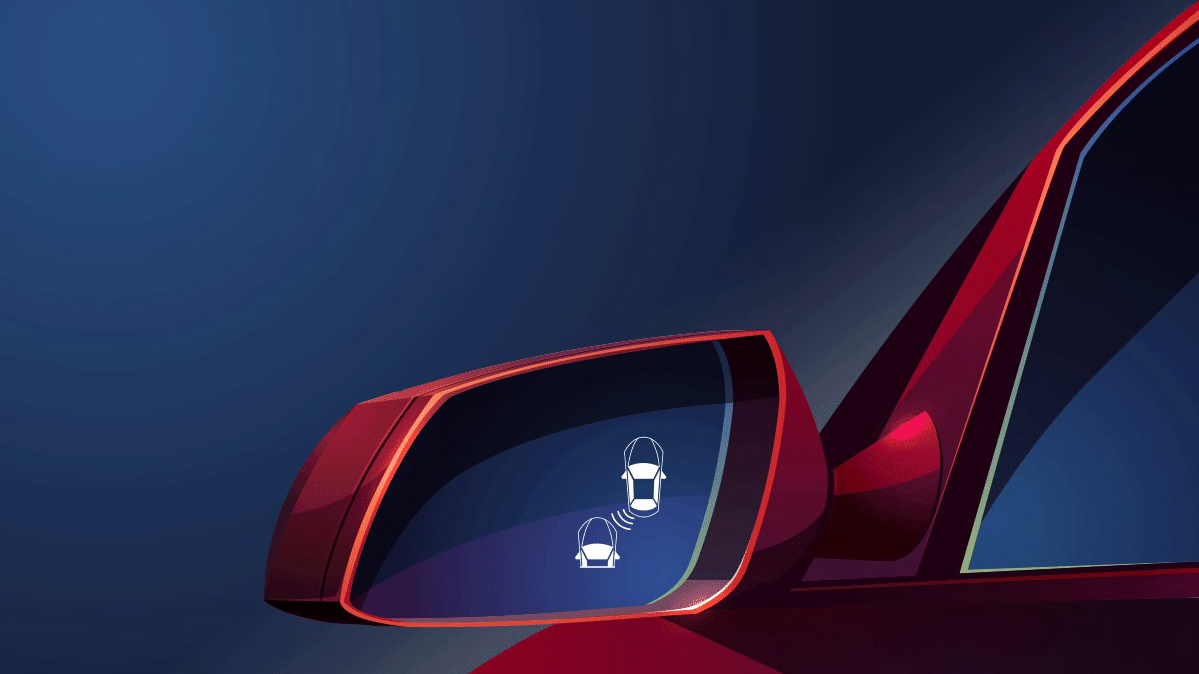 Some of the most popular new cars and trucks on the road don't come with important safety features as standard equipment. Instead, automakers sometimes force buyers to pay more to add them, often as part of pricey option packages that may include other features that a buyer may not want, a Consumer Reports analysis found.
Blind spot warning (BSW) and automatic emergency braking (AEB) with pedestrian detection have been shown to reduce the risk of crashes, injuries, and fatalities. But some manufacturers bundle these key safety systems with luxury options, such as heated seats, larger wheels, and chrome exterior trim. That means some car buyers may be forced to pay more than $2,000—and in one case, more than $15,000—just to add one of these important safety features.
To determine the cost and availability of BSW and AEB with pedestrian detection, CR looked at the top-selling models in the first half of 2019 as reported by WardsAuto. Then we analyzed car manufacturers' websites to identify which vehicles had these features as standard, which offered them as stand-alone options, and which required the purchase of a higher trim level or option package. We based our calculations on the difference between the vehicle's base price and the lowest-cost version of the vehicle equipped with BSW and/or pedestrian detection.
CR believes that forward collision warning (FCW), AEB with pedestrian detection, and blind spot warning should come standard on all new cars. Starting this year, only vehicles equipped with FCW and AEB with pedestrian detection across all trim levels are eligible for CR's "Top Pick" designation. In addition, CR factors the availability of FCW, AEB with pedestrian detection, and BSW as a standard feature into a vehicle's Overall Score. Of the 15 top-selling vehicles in the U.S., only the Nissan Rogue, Ford Escape, and Ford Explorer have FCW, AEB with pedestrian detection, and BSW across all trims for 2020.
BSW, which uses cameras or radar to detect vehicles in adjacent lanes and alerts the driver to their presence, is a standard feature on just 3 of the 15 top-selling passenger vehicles for the 2020 model year. Pedestrian detection, which detects the presence of pedestrians and automatically applies a vehicle's brakes to avoid or lessen a collision, comes standard on 13 of those vehicles.
"We have been calling for BSW to be a standard feature on all new cars since October 2018," says Kelly Funkhouser, program manager for vehicle interface testing at CR. "In our surveys, drivers tell us they like this feature and that it helps them avoid collisions."
The vehicles appear below in order of sales volume, from highest to lowest.
The lack of standard safety features is especially notable on pickup trucks, Douglas says. For example, adding BSW to the Ford F-150 increases the truck's base price by $12,285, mostly because it's bundled with other options. BSW comes standard on the higher-end Lariat, King Ranch, Platinum, and Limited trims. But it's unavailable on the base XL trim and optional on the XLT trim only if buyers also spring for the Luxury Package, which also adds 10-way adjustable heated front seats, a leather-wrapped steering wheel, and 18-inch wheels, among other creature comforts.
Adding pedestrian detection to the 2020 Chevrolet Silverado 1500 costs $16,735. That's just $2,355 more than the total starting price of a brand-new Nissan Sentra, which comes standard with BSW and pedestrian detection. The feature isn't available at all on the Ram 1500 pickup regardless of trim level, which Douglas says is a significant omission.
"Pickup trucks in particular should come with pedestrian detection standard because the tall hood reduces the field of vision, possibly increasing the chance of hitting a pedestrian," he says. Among the top-sellers, the Ford F-150 and Toyota Tacoma come with standard pedestrian detection.
Some automakers also make these features optional on sedans, hatchbacks, and SUVs. For example, BSW costs extra on the popular Chevrolet Equinox; the Toyota Camry, Corolla, Highlander, RAV4, and Tacoma; and the Honda Accord and CR-V. And some trim levels of the Honda Civic feature a camera-based system called LaneWatch. Unlike BSW, which covers both sides of a vehicle and warns of encroaching vehicles, LaneWatch displays only a live image in the vehicle's infotainment screen of the passenger-side blind spot. Respondents to CR's survey on safety systems reported lower satisfaction with LaneWatch than with a traditional BSW system.
CR asked all of the automakers on this list whether they intended to make both systems standard for 2021, and why they hadn't done so already.
A Honda spokesman told CR that BSW won't be standard on either the Accord or CR-V for 2021. A Chevrolet spokesman said that the automaker would offer AEB with pedestrian detection on lower-priced trims of the Silverado starting in 2021. Ram and Toyota said they weren't ready to share safety feature availability for the 2021 model year.
The 21st Century Smart Cars Act, a bill by U.S. Rep. Jan Schakowsky (D-Ill.), would require BSW, pedestrian detection, and other crash avoidance technologies to be standard on all new vehicles. Automakers made a voluntary commitment in 2016, brokered by the National Highway Traffic Safety Administration and the Insurance Institute for Highway Safety, to equip almost all new light vehicles with forward collision warning and city-speed automatic emergency braking by 2022, but no such agreement exists for BSW or pedestrian detection.
Even if more cars are sold with these safety features, their mere presence doesn't account for how well they work or whether drivers find them helpful, Funkhouser says.
"There is a wide variety of implementation of BSW systems across the marketplace, and we find that they are not equally liked nor helpful depending on how they work," she says. For example, CR has found that the BSW systems with the highest owner satisfaction have bright icons on the side mirror and produce an audible warning if drivers activate a turn signal when there's a vehicle in their blind spot.
"The best systems should blend seamlessly into the background and provide a warning when you need it without causing distraction or annoyance," Funkhouser says.
Editor's Note: The story was updated to reflect that the increased cost to the Ford F-150's base price to add blind spot warning is $12,285. This was changed from $15,805 based on information received from Ford after publication.