Buyer Aware: A Call to Action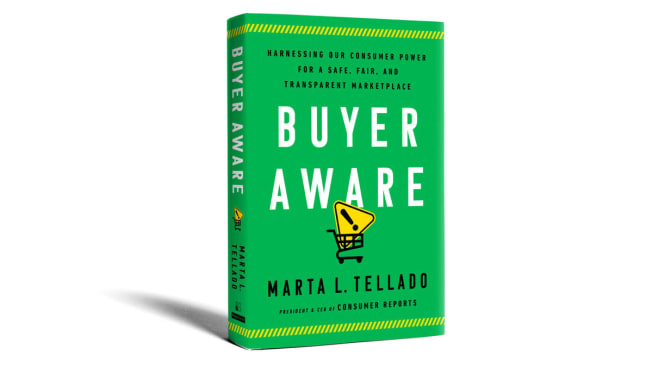 Since 1936, Consumer Reports has worked hard to deliver the information consumers need to make smarter purchases, and we've worked equally hard to lift the veil on what is truly happening in our increasingly complex marketplace.
The powerful history of the consumer movement has many champions, but today we are at a crossroads, facing numerous threats, from the unchecked power of Big Tech companies to the countless safety concerns in the products people rely on. Our ability to grow consumer power—or not—will decide our future.
That's why I'm excited to share that my new book—"Buyer Aware: Harnessing Our Consumer Power for a Safe, Fair, and Transparent Marketplace"—will be published this September. It will provide the trusted advice you have come to expect from CR and explain how we can grow the untapped power of consumers to create a fair and just marketplace for all.
In the book, I detail the vital importance of consumer voice in an age that continues to place countless burdens on us. I include inspiring examples of people achieving real change and how CR is holding business and government accountable. I also share how my own passion for consumer rights grew from my life experiences.
The book is a guide to becoming a stronger, consumer-powered force that ensures our marketplace of tomorrow puts people before profits. You'll find advice on moves you can make now, like securing your personal data and avoiding financial tricks and traps, as well as collective actions we must take to rebalance the marketplace in favor of consumers.
You can get a first look or preorder the book. (All proceeds go to support Consumer Reports' nonprofit work.)
I look forward to hearing your reactions, thoughts, and stories.
Editor's Note: This article also appeared in the June 2022 issue of Consumer Reports magazine.