When you shop through retailer links on our site, we may earn affiliate commissions. 100% of the fees we collect are used to support our nonprofit mission.
Learn more.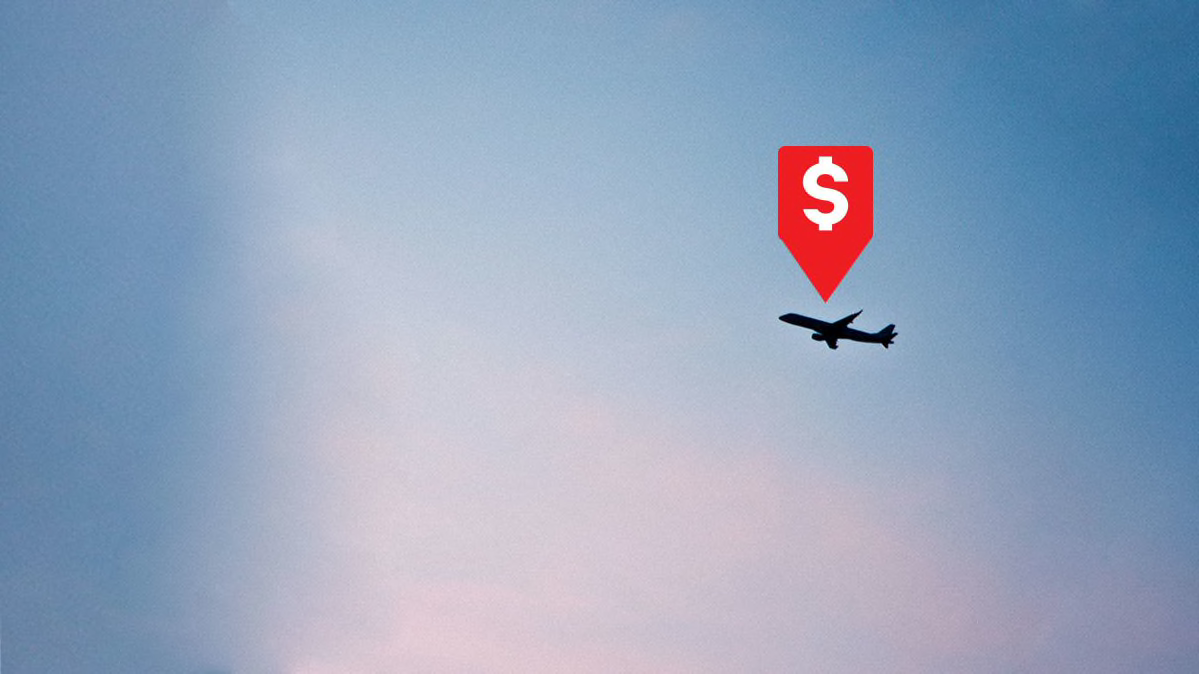 Update: After this story was published, Justfly emailed the following statement to Consumer Reports: "The allegations are not true, and JustFly intends to defend itself and its business practices as vigorously as the law will allow. What JustFly does—improve competition, pricing, and the entire travel booking process—benefits consumers and the traveling public. As part of a rapidly changing industry, we will continue to innovate while working to ensure transparency and consumer satisfaction."
This article was originally published on Sept. 19, 2019.
A well-known online travel agency is drawing legal fire over its sneaky business tactics.
San Francisco City Attorney Dennis Herrera filed a civil lawsuit (PDF) in California Superior Court against Justfly, claiming the company hid its fees, used misleading disclosures, advertised bait-and-switch fares, and pushed largely useless travel insurance, among other questionable tactics.
The complaint notes that Justfly, which also does business as Flighthub, has accumulated more than 2,000 consumer air travel complaints with the Better Business Bureau in just two years, far more than any other travel agency. It has also drawn numerous complaints on social media and consumer and travel websites.
"Our lawsuit lays out the stunning array of undisclosed fees and predatory practices that Justfly employed," says Herrera. "Consumers are entitled to honest and transparent pricing, not hidden fees and misleading disclosures."
Herrera is seeking an injunction and penalties against Justfly, as well as restitution for consumers who lost money because of its allegedly unfair practices.
Consumer advocates applauded the lawsuit.
"Justfly's practices are a nightmare scenario of fees run amok and lack of disclosure," says Anna Laitin, director of financial policy for Consumer Reports.
The complaint also highlights the growing problem of poorly disclosed fees that consumers face today, Laitin says. As a recent Consumer Reports survey found, at least 85 percent of Americans had encountered an unexpected or surprise fee in the last two years for a service they had used. (For more on unexpected fees, see our coverage here.)
Hard-to-Find Fees
While Justfly may be an extreme example when it comes to allegedly hiding fees, consumers may run up against similar tactics elsewhere. Here are three of the unfair practices cited in the complaint.
Sneaky seating assignment fees. Justfly charges $11.95 to $16.95 per flight for a seat assignment. But that charge is in addition to any fee imposed by the airline (Justfly keeps the entire amount), the complaints states, and is not disclosed to customers or may be difficult to spot.
Those fees may not even ensure that customers get their assigned seat, according to the lawsuit. Depending on the type of ticket purchased, customers may have to wait to get a seat assignment until check-in 24 hours before the flight.
Surprise cancellation fees. Under a U.S. Department of Transportation rule, airlines are required to provide free cancellation within 24 hours of booking. Most major online travel agencies follow this policy, even though it is not a legal requirement.
Justfly charges consumers for cancellations—$75 for a domestic flight and as much as $200 for international flights—even if the change was made with the 24-hour window, according to the complaint.
Customers won't easily spot that information. Justfly's website highlights an "extended cancellation policy" on its home page. If customers hover over the "i" next to that wording, however, a box pops up that says, in small print: "You always have the option to cancel within 24 hours of purchase without Justfly's standard cancellation fees."
This is followed by a sentence explaining that an extended cancellation policy can be purchased for $19.99 per passenger. The box does not explain that Justfly charges cancellation fees even within 24 hours of booking, the complaint notes.
Virginia Chandler was one of many consumers who was confused by the 24-hour cancellation notice earlier this year, when she was shopping for airfares from Baltimore to Milan for herself and a friend.
"I saw that I could cancel for free if I did so within 24 hours, so I bought the tickets," says Chandler, 75. "Then I found a better deal and canceled my flights within hours of booking."
But a few weeks later, Chandler saw that Justfly had charged her credit card a $150 fee for canceling. She immediately called Justfly but was not able to undo the charge.
"It was really frustrating," says Chandler. "I had no choice but to pay the charge or risk my credit."
Surprise baggage fees. Although federal rules require online travel agencies to provide specific baggage fee disclosures in three places, Justfly's does it in just one, the complaint notes. This notice is presented in tiny text in the middle of a grid of airline prices and says only that there may be additional baggage fees.
Even after purchasing tickets, customers do not see the specific baggage fees that they will pay based on their fares, according to the complaint. Instead, they are given a link to a page on the airline's website that outlines its baggage policy and the full range of possible fees.
Tips for Booking Travel Online
Justfly's issues don't mean you should avoid other online booking websites. "By going to a booking website, you can quickly compare flights from a large number of airlines," says William McGee, aviation consultant at Consumer Reports. But before opting for these services, be sure to review their fees carefully. And keep these guidelines in mind:
Online travel agencies are most useful for making multiple bookings. Often the fares available from the online travel agencies and the airlines are similar, says Ben Mutzabaugh, senior aviation editor at The Points Guy, a travel and credit card review website. Still, the online travel agencies occasionally get discounted blocks of seats that you won't find on the airline websites; more about this, below.
Booking sites can be especially helpful if you are purchasing tickets on more than one airline, or for more than one person. And they are convenient for putting together a travel package that includes hotels and rental cars, McGee says.
Consider purchasing directly from the airline. If you're booking on just one airline, and assuming there's not a big difference in fares between the travel agency and the airline, it makes sense to buy your tickets directly from the carrier, Mutzabaugh says.
"You're more likely to hear about any schedule changes, as long as you give the airline your contact information," Mutzabaugh says. With an online travel agency, there's a greater risk that schedule changes may not be passed along.
If you buy a discounted ticket from a booking agency, be aware of the trade-offs. Bargain seats may become available when airlines are seeking to fill unsold seats on particular flights. But typically, these are nonrefundable tickets or special fares, which means you may not be able to change your itinerary or rebook easily.
"If there's a problem, or the flight is canceled, you face the possibility of being stranded," says Mutzabaugh. "So make sure you have a backup plan."