When you shop through retailer links on our site, we may earn affiliate commissions. 100% of the fees we collect are used to support our nonprofit mission.
Learn more.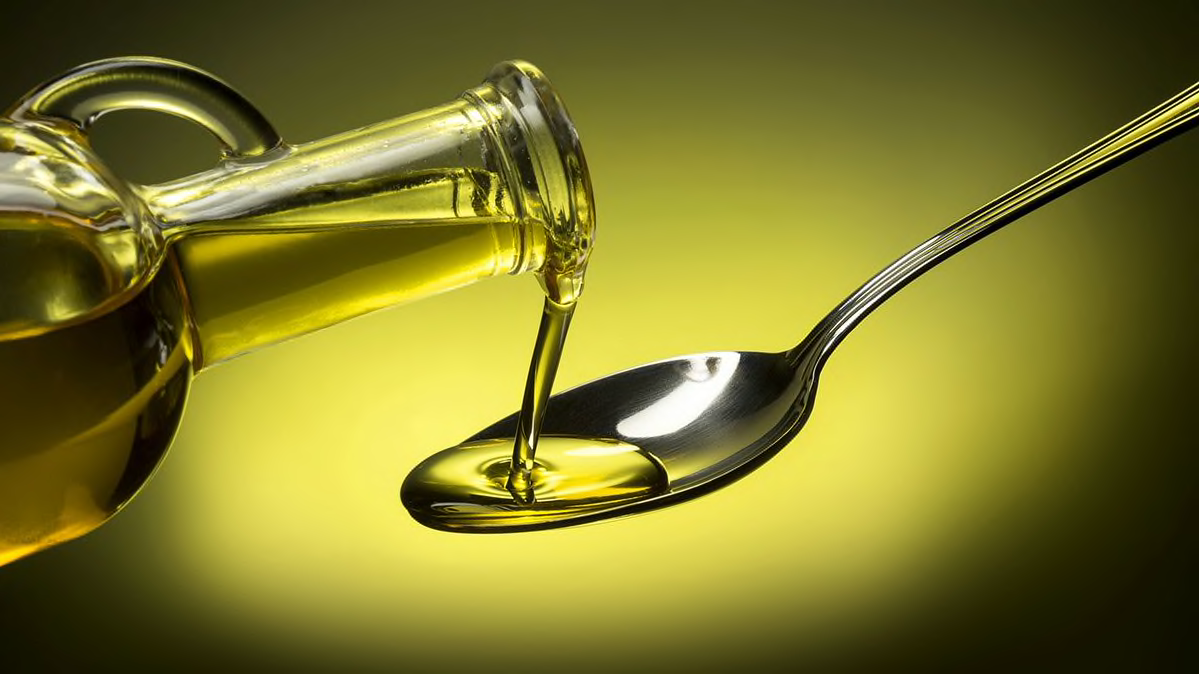 Fat isn't always the bad guy in your diet. "Certain organs, like the heart, primarily use fat for energy, plus there are nutrients, like omega-3 and omega-6 fatty acids, that you can only get by eating fat," says Qi Sun, M.D., Sc.D., an associate professor in the department of nutrition at the Harvard T.H. Chan School of Public Health. "Still, you need to be picky about which fats you consume," he says.
A stroll through the cooking oils section of the grocery store offers many options—coconut, corn, hemp, olive, walnut, to name a few—and all have roughly 120 calories and 14 grams of fat per tablespoon. So how do you choose a healthy oil for cooking?
The proportion of the different types of fats that make up these oils—monounsaturated, polyunsaturated, and saturated—is what matters, and that can vary dramatically from oil to oil.
More on Healthy Eating & Cooking
Both monounsaturated and polyunsaturated fats—which make up the majority of the fats in most nut, seed, and plant oils—have been linked to a lower risk of obesity, cardiovascular disease, and stroke. They're especially helpful when used in place of unhealthy saturated fats, found in significant amounts in butter and coconut oil. "It's been really well established that saturated fat can increase LDL cholesterol, raising your risk of heart disease," Sun says.
But the type of cooking you're planning is a concern, too. High-heat cooking requires an oil with a high smoke point (the temperature at which the oil begins to burn). And for some dishes you want a neutral or mild flavor, while others call for a specific taste. With these factors in mind, here are six common oils to help you find the best fit.
Avocado Oil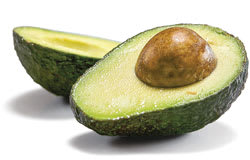 TASTE
Pressed from the flesh instead of the seed, avocado oil has a mild, nutty, and buttery flavor.

NUTRITION
Avocado oil is low in saturated fat and high in the monounsaturated kind. If you find that olive oil is too strong a flavor for you, avocado is a good option with similar fat content.

BEST USES
This oil has a high smoke point, which makes it a good fit for a variety of cooking methods, such as sautéing and searing, but not for deep frying.

Canola Oil

TASTE
Made from the seed of the canola plant (a variety of rapeseed), it has a neutral flavor, similar to vegetable oil.

NUTRITION
Canola oil is very high in heart-healthy monounsaturated fats and omega-3s. You may have heard that it's linked to Alzheimer's disease. That's how the findings of a small study done with mice were presented in some headlines. But the study didn't reach that conclusion. It showed that canola oil affected memory in the mice. And the study had flaws. We found no good evidence that canola oil causes or worsens dementia.

BEST USES
Try it in dishes where you want other flavors to stand out, such as in baked goods, or on delicate fresh fish. It's good for medium- to high-heat cooking. Most canola oil comes from GMO plants; if that's a concern, choose organic or non-GMO verified oils.

Extra-Virgin Olive Oil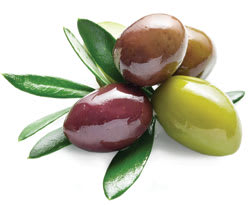 TASTE
Olive oil can taste of fresh-cut grass, herbs, nuts, butter, or fruit. Some oils have a sharp, peppery bite or slight bitterness. "Extra virgin" bottles have the boldest flavor.

NUTRITION
In addition to monounsaturated fats, extra-virgin olive oil has antioxidants and polyphenols that fight cell damage. "It's also the only vegetable oil that contains a compound called oleocanthal, a potent anti-inflammatory," says Guy Crosby, Ph.D., a certified food scientist and an adjunct professor of nutrition at Harvard. In a 2014 study of more than 7,000 men and women, researchers found that a daily tablespoon of extra-virgin olive oil reduced cardiovascular disease by 10 percent.

BEST USES
Though pricey, extra virgin is great as a dip or in salad dressing. Drizzle over bean, grain, or pasta dishes. Use virgin, light, and just plain olive oil for sautéing veggies or meat.

Safflower Oil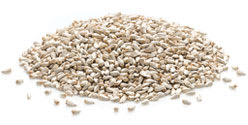 TASTE
Derived from the seeds of the safflower plant, unrefined oils are a dark yellow-orange and have a mild nutty, earthy flavor. Refined oils are typically pale and more neutral in taste.

NUTRITION
There are two types of safflower oil, high oleic (shown here) and linoleic. High oleic is rich in monounsaturated fats, while linoleic is rich in polyunsaturated fats. The fat breakdown for linoleic safflower oil is: monounsaturated (14%), polyunsaturated (75%), and saturated (6%).

BEST USES
Its unassuming taste and high smoke point make it perfect for a variety of dishes and cooking, such as for baked goods, curries, and stir-fries, as well as sautéing and deep frying.

Coconut Oil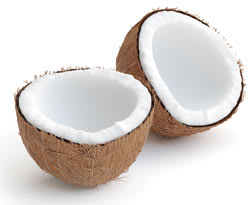 TASTE
Extracted from the flesh of coconuts, this tropical oil has a mild, sweet coconut flavor.

NUTRITION
Despite what you may have heard, coconut oil isn't a healthy choice; it has more total saturated fat than beef or butter. It's high in a type of saturated fat called lauric acid, which proponents claim makes it healthier than other foods high in saturated fat. But only 12 percent of the oil is lauric acid.

BEST USES
Refined versions of coconut oil have very high smoke points, so they're good for frying recipes or in Asian dishes, such as curries. It's almost all heart-unhealthy saturated fat, though, so it's best to use this type of oil in moderation.
Ghee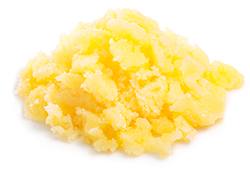 TASTE
A type of clarified butter, ghee has a nutty, rich, buttery flavor.

NUTRITION
Ghee is a staple of Indian cooking and has recently become trendy. (Some people even mix it into their coffee.) "There's no evidence that it has any health benefits, and it is comprised of mainly saturated fat," says Lisa Sasson, R.D., a clinical professor in the department of nutrition and food studies at New York University.

BEST USES
Sasson recommends drizzling a little over veggies or using a small amount to add flavor when cooking a curry or other Indian dish.

Note: Percentages do not add up to 100 because we did not include some minor constituents.
Top-Rated Frying Pans
Consider these recommended models from Consumer Reports' tests.