Best Credit Cards to Use When Traveling
Get the most rewards for restaurant meals, hotel stays, and gas Along your journey, you'll probably be spending money on restaurant meals, hotel stays, and gas. Rather than using just one rewards credit card, you can maximize your cash back by using different cards that offer the best rewards in dedicated spending areas.
Finding that just-right card combo can be complicated, however, given fees, waivers, rebate rules, and bonuses. So we did the work for you, using our proprietary Credit Card Adviser Comparison Tool. It calculates the costs and benefits of 53 cash-back credit cards to point you to the ones that will most generously reward your unique mix of spending activity. You just have to remember to use the right card in the right situation. Put a little note in your wallet to remind yourself which card to use for gas, dining, and hotels. (For all other purchases, you can use a card that offers a higher-than-average flat cash-back reward; we recommend the Citi Double Cash card.)
Top Pick for Gas
Citi ThankYou Premier
Unlimited 3 percent cash back on gas
Top Pick for Travel
Citi ThankYou Premier
Unlimited 3 percent cash back on travel
Top Pick for Dining (tie)
Capital One Savor
TD Cash Visa
Unlimited 3 percent cash back on dining
Top Pick for All Else
Citi Double Cash
Unlimited 2 percent cash back on all purchases
We evaluated the card programs over a three-year period because some cards offer a generous sign-on bonus but more limited rewards in subsequent years. We also assumed that cardholders don't carry balances, because finance charges can swallow up any rewards. Different cards treat travel differently. The Citi ThankYou Premier counts airfare, hotels, cruises, public transportation, taxis, tolls, parking, rental cars, and travel agencies as travel expenses.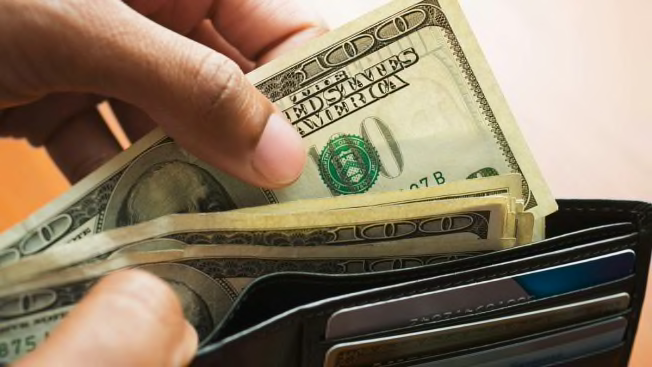 Getting Cash Along the Way
If you withdraw cash from an ATM that isn't in your bank's network, you could end up paying extra fees. The combined out-of-network withdrawal fee can be as high as $5 per transaction.
There are ways to avoid the fees.
1. About 30 percent of banks offer accounts that allow you to use any ATM free of charge. The downside: You may have to maintain a minimum average monthly balance.
2. Many credit unions are members of Co-Op Financial Services, a network of 30,000 ATMs that connects to credit unions across the country. There's no fee for withdrawing funds.
3. Choose an online-only bank that allows you to use ATMs at many other banks at no cost.
4. Brokerage firms such as E-Trade, Fidelity, Schwab, and TD Ameritrade offer checking and savings accounts that often have no minimum-balance requirements. The brokerage will give you a bank card and reimburse you for any ATM fees you're charged.
5. When checking out at some supermarkets and pharmacies, use your debit card and ask for cash back.
From the 'Consumer 101' TV Show
Credit cards can be useful tools for most people—if used responsibly. Consumer Reports' money expert, Octavio Blanco, explains on 'Consumer 101' what smart consumers need to know about using plastic instead of cash.
Editor's Note: This article also appeared in the July 2018 issue of Consumer Reports magazine.
Update: Please note that the Credit Card Comparison Advisor Tool is not currently available.