When you shop through retailer links on our site, we may earn affiliate commissions. 100% of the fees we collect are used to support our nonprofit mission.
Learn more.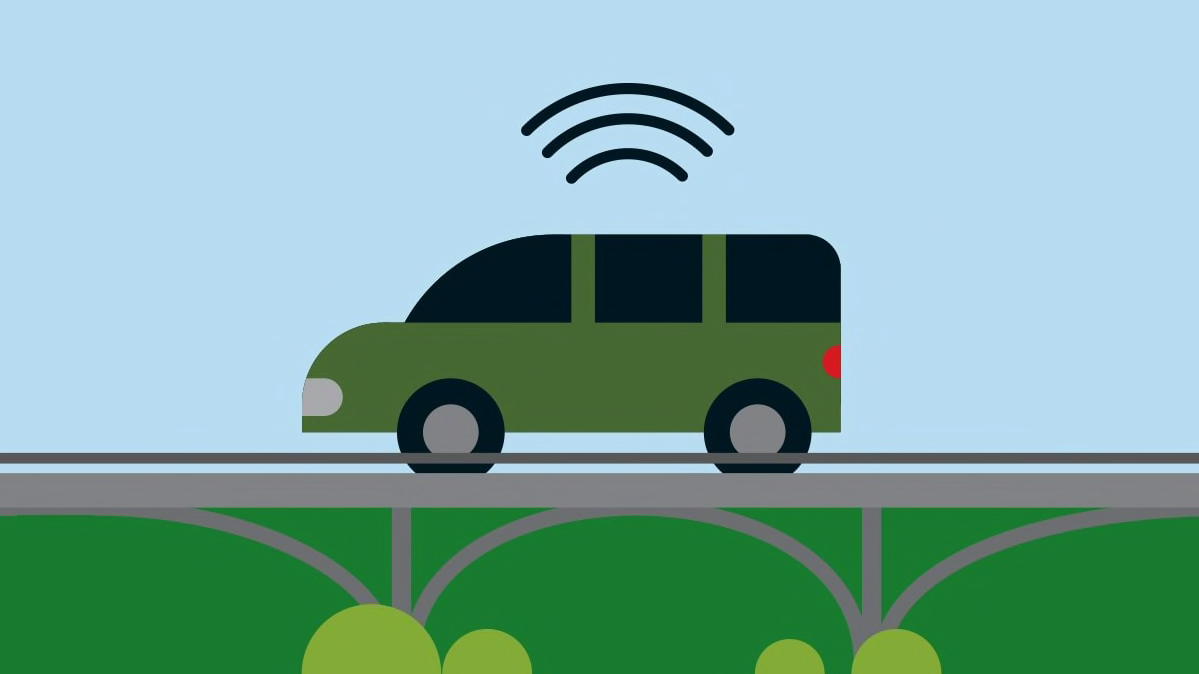 To pull off the great American road trip, you need the same things you always did—an awesome set of wheels, inspired music, a love for big landscapes, and (most important) the right companions.
Next to those elements, details such as a good cell-phone plan and a strategy for Facebook posts can seem downright mundane. But technology smarts matter, too, for saving money, avoiding hassles, and even boosting the level of fun.
So, first, here are our top tech-savvy tips for travelers.
And, then, right below, you'll find a quick list of electronics for the road. Because having the right headphones, camera, and other gadgets will also help keep the adventure rolling.

Look into unlimited cell-phone data. A road trip might be the perfect time for you to switch to an unlimited data plan, especially if this is a family expedition. After all, a minivan's backseat passengers usually don't have access to free WiFi to look up directions, stream music, or share photos with friends back home—activities that can burn through monthly data plans.
Pricing on unlimited plans varies widely—it's something that Consumer Reports keeps tabs on. You'll have to check for yourself, but as an example, AT&T has an unlimited monthly plan for four phones starting at $180—while the company charges $190 for 20 gigabytes of shared data.
On the other hand, unlimited probably doesn't make sense if you need only 1GB or 2GB per phone.
Download Google Maps. Navigation apps have transformed travel, making it almost impossible to get lost. That is, unless you're out of cell range when you try to get directions, which can easily happen in rural or hilly regions.
The problem isn't the GPS signal coming from satellites, which the phone can read almost anywhere. It's the access to map and direction information via cellular. The solution? Download maps before you set out.
It's easy.
Search for the spot where you'll be driving (say, Livingston, Mont., on the outskirts of Yellowstone National Park), then tap the name of the location. Next, tap More, and click the Download button.
Buy a multiphone charger. Many drivers use a cable to charge a phone on their daily drive, but that's not enough for a family. Avoid squabbles by getting a charger with multiple USB ports. CR doesn't test car chargers, but as an example, the Anker 48W 4-Port USB Car Charger, $16 at Amazon, can handle four phones at once, and it's Android- and iOS-compatible.
Download movies before you go. Even if you've signed up for an unlimited data plan, that doesn't mean you'll have great service along every stretch of road.
Before you leave your home WiFi network, you can pay to download movies and TV episodes through Amazon, iTunes, and other services. And Amazon Prime Video and Netflix allow subscribers to download many titles at no extra cost.
To download a Netflix title to a phone or tablet, for instance, open the Netflix app, find your movie, click open the description window, and tap the Download icon. It looks like an arrow pointing downward. Once the movie or TV episode is on your mobile device, you'll have anywhere from 48 hours to more than a week to watch it—the time frame varies by title.
The process is a bit different for each streaming service.

Don't overshare. Sure, you might want to post vacation photos online for friends and family to see. But sharing your Grand Canyon photos with the caption, "Just arrived! Can't wait for tomorrow's hike!" is a pretty good indication to a crook that your house is empty. We recommend waiting (if you can) or tightening up your sharing options.
On Facebook, for example, choose a photo and write your post, then tap on the Friends tab. That opens a drop-down menu where you can indicate who sees the post. Options range from everyone to an exclusive list you've created—or even just a handful of individuals. Your close friends can see your trip of a lifetime, and your other Facebook friends, many simply acquaintances, don't know you've left the house.
Protect your privacy. Public WiFi networks are notoriously unsafe; a hacker in the crowd may be able to intercept information going to and from your device. There are three solutions. Avoid doing sensitive things, such as checking account balances, on public WiFi. Use a cellular connection instead of WiFi—nothing is perfectly safe, but it's much more difficult to hack a cellular connection. Or use a virtual private network (VPN), a service that can encrypt your internet traffic and mask which sites you go to. CR doesn't rate VPNs, but one cited by security pros is TunnelBear, starting at $5 per month. (A free version limits you to 500 megabytes per month.)
Podcast: Tales From the Road
Great Tech Gear for Your Road Trip
The sounds and sights of the open road are best enjoyed free of screens and digital distraction. But when it's time to snap a photo or enjoy some music, you'll want gear that's lightweight and affordable. Here are some of our top picks.

Poolside: Fujifilm FinePix XP120, $145
Waterproof, shock-resistant, and affordable—this camera is everything you (or your kids) need in a knock-around shooter for the pool or beach.
In the Backseat: Amazon Fire HD 8 2017, $80
You can buy four of these recommended tablets—for you and three passengers—for the price of a single lower-end iPad, and you'll still have money for games or movies.
At the Hotel: Phiaton BT 100 NC, $90
Noise-canceling headphones can help keep the peace in the car or hotel room. This model is compact and costs one-third as much as certain competitors.
In the Thick of It: Canon PowerShot SX720 HS, $280
With this camera and its 40x zoom for recording wildlife or a baseball game up close, you're getting strong image quality for the money.
For a Picnic: Bose SoundLink Color II, $130
The Bluetooth speaker brings music to a roadside picnic in a small, lightweight, and affordable package.
On the Trail: Scosche SportFlex 3, $20
Bend-to-fit earclips coupled with very good sound quality make these inexpensive headphones a logical choice for an early morning run before you hit the road.
More Advice for Your Road Trip
Tips for Using Public WiFi
Think all public WiFi is safe? Think again. On the "Consumer 101" TV show, Consumer Reports expert Maria Rerecich explains to host Jack Rico how hackers can use rogue networks to steal your personal information.
Editor's Note: This article also appeared in the July 2018 issue of Consumer Reports magazine.