When you shop through retailer links on our site, we may earn affiliate commissions. 100% of the fees we collect are used to support our nonprofit mission.
Learn more.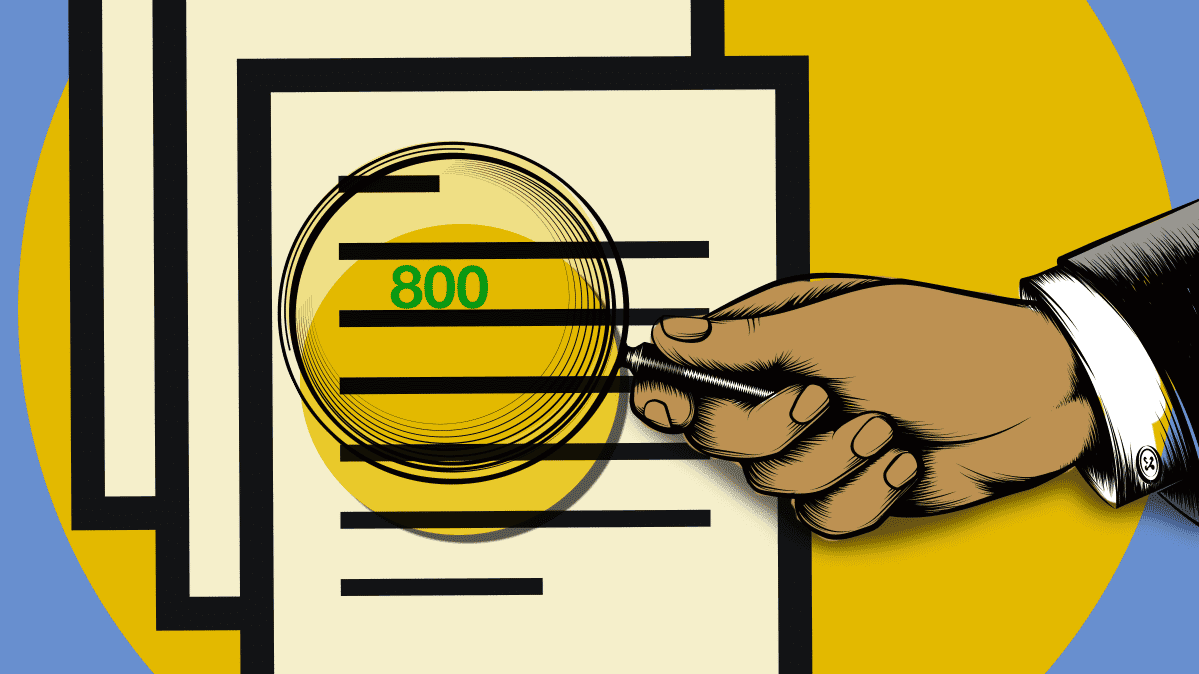 Lawmakers met Tuesday to put pressure on credit reporting agencies and explore ways to improve credit reporting so that it is more accurate and fair.
Representative Maxine Waters, the House Financial Services Committee chairwoman who held the hearing, presented a nearly 200-page proposal for a new bill intended to reduce the number of errors in credit reports and limit the amount of time negative information can remain in a consumer's credit file.
Mistakes, which are common, can prevent consumers from getting a loan or a credit card, and can cause you to pay more for insurance.
According to the National Consumer Law Center, 42 million Americans have errors in their credit reports. For 10 million, the mistakes are so significant they could be denied credit.
To learn more about the hearing, read our story, Proposed Bill Seeks to Reduce Credit Report Errors.
Until such a bill becomes law, Bruce McClary, spokesman for the National Foundation for Credit Counseling, says that consumers can be proactive about fixing errors. He says you should get copies of your credit reports from each of the major credit bureaus—Equifax, Experian, and TransUnion—and you should review them at least annually.
Once you have the report, though, figuring out what to look for—and deciphering descriptions—can be downright confusing.
Here's what you should closely examine.
Identifying Information
Look carefully at the top of your credit report—what industry folks call the header—to make sure it correctly identifies who you are. This includes your name, current and past addresses, and possibly current and past employers.
Glaring errors—a totally wrong address, for example, could be a sign of identity theft or an indication that a credit bureau has mixed your file with that of another person, says Thomas Nitzsche, a credit educator at Money Management International, a nonprofit credit counseling organization.
Minor mistakes are probably harmless but still worth correcting, McClary says. The reason: When you go to pull your reports, credit bureaus ask questions to verify your identity. The correct answers are culled from your credit report, so if the information is inaccurate, you might be blocked in the future from accessing your reports.
What to do: If you see mistakes in the header of your credit report, file a dispute with the credit bureau, McClary says. The Consumer Financial Protection Bureau lists how to submit disputes with each of the major credit bureaus, Equifax, Experian, and TransUnion.
Credit Card Accounts and Loans
For each account you have, you'll see multiple fields of data, including the type of credit listed. You'll see whether it's a car loan, for example, or a revolving account such as a credit card. Also listed will be your name as well as any other names listed on the account, the total amount owed, the credit limit provided to you, and the status of the account—whether it's open or closed. The report will also list the monthly payment owed, and a month-by-month record of whether you paid on time or if the account was overdue by 30, 60, or 90 days, or more.
What to do: Look carefully at the creditor names on your report. Sometimes the names listed may not seem to correspond to any credit cards or loans you have. That can happen if one lender bought another, say, or you didn't directly interact with a card issuer—such as when you sign up for a credit card in a store, Nitzsche says.
"It can be a game of process of elimination," he says. Other information provided, like the date the account was opened, might offer clues, Nitzsche says.
Also, look out for duplicate accounts—they can make you appear overleveraged to a potential lender. Keep in mind, though, that duplicates may be legitimate, such as when you refinance a loan or close and then immediately reopen a credit card after it's stolen. "You have to look closely to make sure it's not an error," McClary says. Only one of the accounts should be marked as active. If you're not sure whether the second account is a mistake, get in touch with the creditor to clarify.
If any of the information is inaccurate, especially the record of on-time payment, file a dispute with both the credit bureau and the creditor, McClary says. Correcting any mistakes with the creditor is important so that the creditor doesn't continue sending wrong information to the credit bureaus.
The CFPB lists how to submit disputes for each of the major credit bureaus, Equifax, Experian, and TransUnion. Also, correct any mistakes with the creditor just in case it is sending wrong information to the credit bureaus.
Accounts in Collection and Public Records
Accounts that are so far past due that they've wound up in debt collection appear in their own section on credit reports, as do money-related public records items, such as foreclosure, bankruptcy, and tax liens.
Debt collection accounts can be particularly tough to decipher because they are routinely bought and sold and you may have never heard of the company listed on your report. They are also important to verify as correct because mistakes can be made as accounts are passed from one company to another, McClary says.
Overdue bills can also wind up in debt collection, which many people aren't expecting to see. Nitzsche says that in his experience, unrecognized collections items are often medical bills that people thought were covered by insurance. Other sources might be subscriptions you thought you had canceled or bills you inadvertently missed, perhaps because you moved.
What to do: If you don't recognize an account, contact the debt collector and ask for the name of the original creditor. There may be a phone number listed on the credit report. You can then ask the creditor to send you a "validation notice"—a written notice that gives you backup to prove the debt is yours, Nitzsche says.
If you have a public records item, make sure the status of the court judgment is accurate, McClary says. For instance, if you have repaid owed money as part of a court judgment, that should be clear on your credit report, even though the entry itself won't immediately go away.
Inquiries
This section will be at the end of your report and includes a list of companies that have recently looked at your credit report. These may be lenders deciding whether to loan you money, but they could also be other organizations, including insurance companies, background-check outfits (acting on behalf of potential employers), utility companies, and cell-phone carriers.
"Inquiries can often be the first tip-off that someone is trying to use your identity to open accounts," McClary says.
What to do: If you see inquiries from lenders that don't look correct to you, alert the credit bureau and put a freeze on your report, if you haven't already. That will prevent identity thieves from opening new accounts in your name.
Also get in touch with the creditor. There may be a phone number for doing so on your credit report.