Why you don't want to click on Jimmy Kimmel
Online celebrity traps can steal your secrets
Published: February 05, 2015 02:00 PM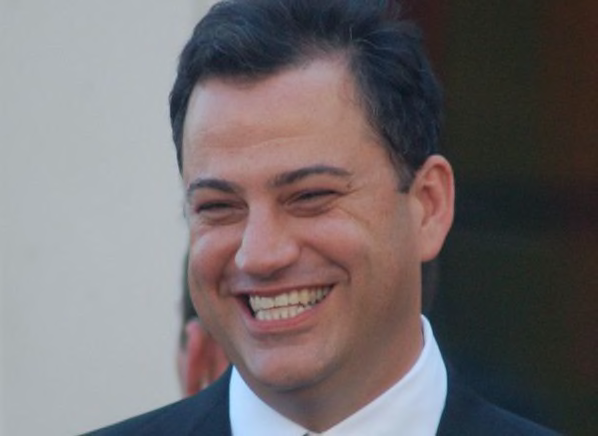 You might not realize it, but you have a lot to fear from comedian Jimmy Kimmel and musician Bruce Springsteen. Why? Searching for those celebrities online could expose your computer to a virus or some other nasty surprise, according to a list of the most dangerous cybercelebrities prepared by computer antivirus software maker McAfee.
The company searched various celebrity names on the Internet, in some cases coupled with terms such as "downloads" and "MP4." McAfee concluded that those looking for the latest Jimmy Kimmel photos and videos had more than a 19 percent chance of reaching a website that has tested positive for online threats such as spyware, adware, spam, phishing, and viruses.
According to Google statistics, on average there are almost a quarter-million searches for Kimmel every month. The comedian replaces actor Lily Collins, who topped last year's list.
Cybercriminals know that celebrity names are heavily searched online, so they create malicious websites that exploit those search terms. When you go to such a site, you might unknowingly end up downloading malware that lets criminals steal personal information.
The other celebrities on the top 10 most-dangerous list are rapper Flo Rida, comedian Chelsea Handler, and singers Christina Aguilera, Jon Bon Jovi, Blake Shelton, Britney Spears, and Bruce Springsteen.
Here's what to do to avoid celeb traps.
Use official websites. Get info on entertainers from official sites, such as ABC.com for Jimmy Kimmel, advises McAfee. Avoid unknown third-party links.
Use antivirus software. Make sure it is running and set to update automatically.
Be careful about providing personal information. Be careful about giving out your e-mail address and other personal details, whether it's on Facebook or other social media, on a website, or in response to a request in an e-mail or text message.
Avoid downloads. Don't download software, music, or videos from unknown sites.
Beware of attachments. Don't open e-mail attachments from unknown sources, even if the subject line contains the name of a celebrity or anything else that interests you. Before opening attachments from people you know, verify that they actually sent them.
Surf with a safe browser plug-in. Use a browser plug-in, such as McAfee's free Site­Adviser, that warns you about dangerous websites. Such apps also may be built in to your browser, such as the phishing filter in Internet Explorer 7 and the SmartScreen filter in Internet Explorer 8 and 9.