A dream vacation, a travel insurance nightmare
Buying a policy via AmEx Travel almost cost a couple an additional $489
Published: April 22, 2015 04:00 PM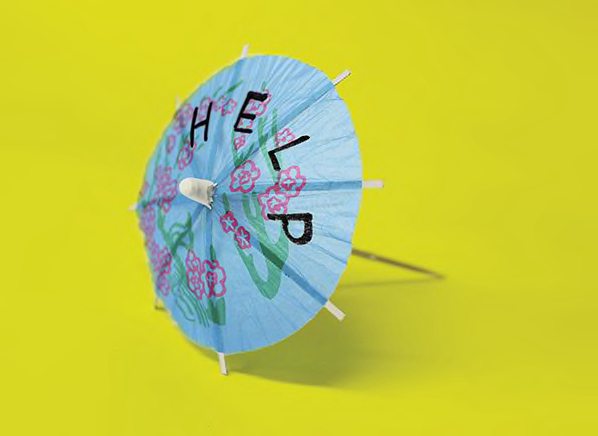 While booking a weeklong cruise to Panama on a Windstar sailing yacht, Marita and her husband, Frank, also took American Express Travel's offer of a $1,149 insurance policy from CSA Travel Protection. That was fine with the Florida couple in their 70s, who always get travel insurance. The CSA plan would provide a full refund of their $8,000 vacation if they needed to cancel before or during the trip.
The couple, whose names we've changed at their request, felt differently seven weeks later upon learning that they could have bought an equivalent policy directly from Windstar for $660—a savings of $489. Marita contacted American Express Travel twice but got nowhere; then she contacted us. The documents she sent indicated that she had declined the Windstar insurance; she said she was never offered that alternative, so she couldn't have declined it.
In order to get the couple's $489 back, we had to work our way through a thicket of confounding rules. The agent who sold the CSA policy told us that a refund was impossible because the policy's 10-day cancellation period had passed. The American Express corporate office didn't respond to our request for a resolution.
We also contacted CSA, which said it would cancel the policy and give a refund. That was great, but we wanted to make sure that Windstar would issue a policy to cover the couple. "We'd love to insure this trip," said Amanda Graham, a spokeswoman for Windstar. But there was a problem: Purchase was required at least 90 days before sailing, and it was now too late.
CSA, however, finally saw how Marita and Frank were in a jam through no fault of their own. It offered to make good on the mix-up by letting them keep the policy and refunding the difference between its price and Windstar's. "This is an opportunity to help a customer who was not satisfied," said Bob Chambers, CSA's vice president of operations.
Marita was thrilled. "We appreciate CSA's trying to find a solution to the problem," she told us. As for American Express? Marita says she won't book travel through it again.
How to keep your costs down
A travel agent might offer limited insurance options or steer you toward a plan that yields the best sales commission. The going rate for insurance is 4 to 10 percent of your prepaid, nonrefundable expenses for the travel itself. Shop around with the website Insure My Trip, which sells policies from 27 insurers.