How much sunscreen do I need?
Remember this: Half the sunscreen means half the protection
Published: May 14, 2015 06:00 AM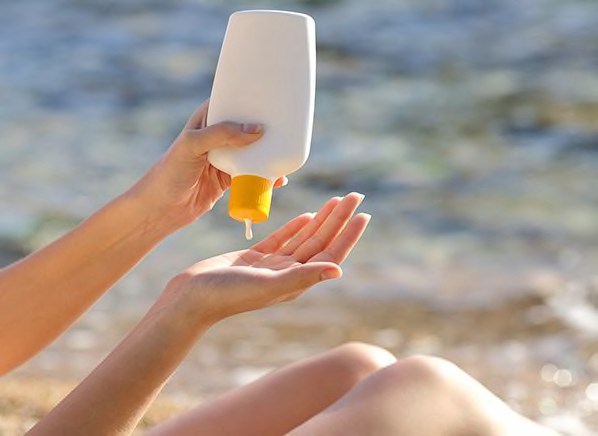 When you wear sunscreen, you want to make sure you wear enough to get the most protection. You often hear that you should use a shot glass full for your entire body, but what if you aren't in a bathing suit?
One rule of thumb is a teaspoon per body part or area: 1 teaspoon for your face, head, and neck; 1 for each arm; 1 for each leg; 1 for your chest and abdomen, and 1 for your back and the back of your neck. Regardless of which SPF you use, apply it 15 to 30 minutes before going outside to allow it to adhere to skin, then reapply at least every 2 hours—more often if you're swimming or sweating excessively.
While we're on the topic of reapplication, note that doing so after you've exceeded a sunscreen's approximate maximum protection time doesn't allow you to stay in the sun longer—that can lead to burning. So if you normally burn in 20 minutes when you don't wear sunscreen and have already been using an SPF 15 sunscreen for 5 hours, your best choice is not to reapply it but to head for the shade.