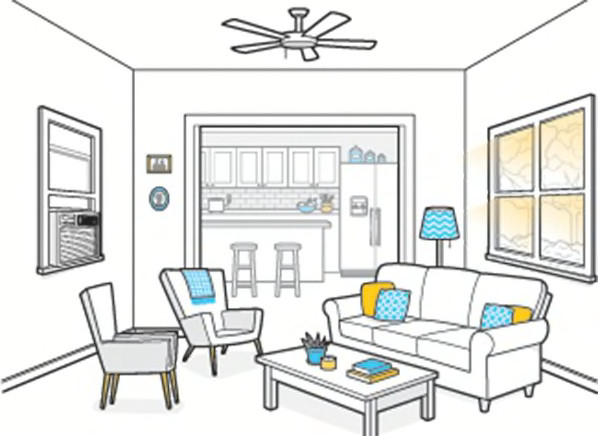 You'll save 3 to 5% on A/C costs for each degree you raise the thermostat. Using a box or ceiling fan, which costs little to run, can make you feel 3° F to 4° F cooler.
Buy an air conditioner that's too small and the unit will struggle to keep the room at a comfortable temperature; buy too big and the room will cool too quickly without removing enough humidity from the air. Use these tips to get the right size and save on cooling costs.
Start by taking square footage (length times width).
Add together the size of rooms if they're not separated by doors; the unit will need to cool both.
Increase capacity by 10 percent for a sunny room.
Use ceiling fans to feel cooler.