Honda HR-V review
Practical. Functional. Affordable. Honda makes simplicity a virtue.
Published: August 27, 2015 06:00 AM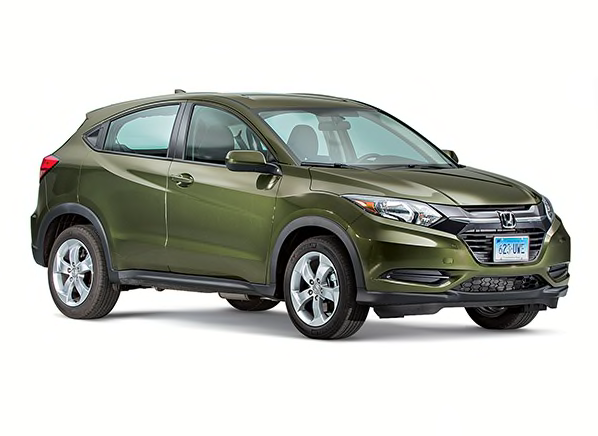 When Honda first arrived in America, it made a splash with its marketing campaign, "We make it simple." The public saw basic, reliable transportation that was a good value for the money and stretched a gallon of gas. Honda has since grown considerably, and its cars have grown too, becoming more complicated and expensive. But the HR-V subcompact sport utility is a return to Honda's roots.
For those on the "new vs. used" fence, the HR-V contains all the right stuff for practical and affordable transportation. Simple as that.
It provides all-wheel drive for inclement weather, and the promise of great fuel economy. A versatile interior with generous cargo space can carry a young family and its gear.
In a class that feels half-baked or built to hit a low price, the HR-V appears to have been developed with considerably more forethought. It's based on the Honda Fit, a practical, fuel-efficient hatchback that delivers more utility and thrift than its peers.
By the numbers, the HR-V produces mixed results. Its 1.8-liter four-cylinder engine and continuously variable transmission (CVT) returned 29 mpg overall in our tests, the best of any nonhybrid SUV and better than many compact sedans. And that's with the added weight of the all-wheel-drive system.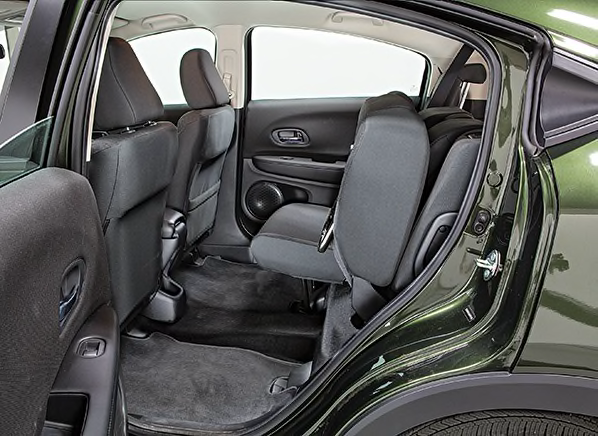 But the actual driving experience is another matter. The HR-V feels underpowered, an impression exacerbated by the nature of the CVT, which keeps engine revs high as it struggles to deliver power. It took a ponderous 10.5 seconds for our AWD version to reach 60 mph.
Handling is responsive and inspires confidence when pushed to its limits in our avoidance maneuver test. But its vague steering feedback makes it devoid of any actual driving enjoyment. The ride is stiff and jumpy over ruts and potholes, and jittery on a smooth highway.
For urban drivers who focus on practicality, parking and maneuverability are a snap. The HR-V feels as if you're driving a tall car, not a brawny SUV. But the uncomfortable ride and loud cabin make even the shortest drives a fatiguing affair. And keep a chiropractor on call: The front seats lack lumbar support. If you have a long commute, the HR-V is not your ride.
Like most subcompact crossovers, the HR-V is not intended to go off-road, except for the occasional gravel or well-groomed dirt trail.
One of its neatest magic tricks is the impressive amount of stuff it can swallow—a whole Costco run's worth. The HR-V's low floor and flexible rear seats offer several ways to tailor your cargo space. Fold the seats down for a surprisingly capacious cargo area. Flip up the rear-seat cushion and you can park two bikes there—standing up. Two adults can comfortably sit in back on long trips without any hip, knee, or back pain.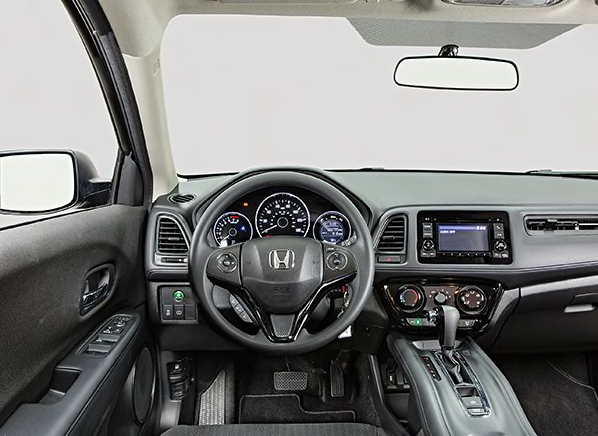 The controls in our LX prove that you can have simplicity without giving up connectivity. Bluetooth phone and audio streaming are standard, and the 5-inch screen clearly displays the image from the standard backup camera.
If you're tempted to move up to the EX or EX-L trim levels—which add $2,000 to $4,000 to the tab—be warned that you'll be saddled with a frustrating audio system. Its lack of knobs and buttons, plus unintuitive onscreen logic make even the simplest adjustments—like changing the volume—a challenge. It's actually better to get the less expensive LX model.
Let's be clear: The HR-V is not ideal if you require refinement and civility. But at $22,045 for an LX with all-wheel drive, it's competitively priced, offers a ton of practicality, and has wallet-friendly fuel economy. It would make an ideal first car or just a handy urban runabout.
Read the complete Honda HR-V road test.
Highs
Fuel economy, roomy interior, storage, secure handling
Lows
Ride, noise, acceleration, front-seat comfort,
rear-door handles
Powertrain
141-hp, 1.8-liter 4-cyl.; continuously variable transmission; all-wheel drive
Fuel
29 mpg
Price
$19,995-$26,720