Which Small SUV Fares Best in the Snow?
Comparing popular SUVs on our snow-covered track
Last updated: February 01, 2016 12:00 PM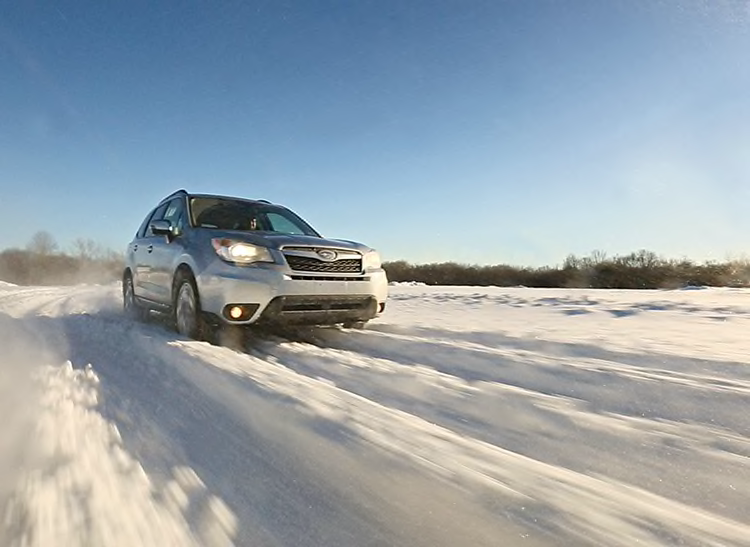 With our Connecticut auto-test center in winter's frigid grip, we piloted three top-selling compact SUVs around various sections of our track to see how they performed when driven on snow with standard all-season tires.
Vehicles reflect a complete system; their tires, stability control, and AWD setup determine how well they perform in snow.
We did straight-line acceleration and braking trials with a 2015 Honda CR-V, Subaru Forester, and Toyota RAV4. We also climbed a steep hill covered with fresh snow, and drove the SUVs around our unplowed handling course.
We found that not all all-wheel-drive systems are created equal. Our judgments reflect our actual experience, but because there are variables in snow texture and density, consistent, repeatable tests were difficult to create.
Caveats aside, our drivers' assessments were surprisingly uniform. All of them agreed that the Subaru did markedly better than the Honda and Toyota at accelerating and hill climbing.
The Forester's drive system allows a certain amount of wheel slip while climbing, which helped the SUV maintain momentum in a pinch. The CR-V and RAV4 feel less responsive to a foot on the gas pedal.
When it came to staying on course while rounding curves, we also found pronounced differences among the vehicles, with the Subaru the leader.
When the cars were equipped with standard all-season tires, braking distances were similar—basically tripling the distance of dry-pavement stops from 60 mph.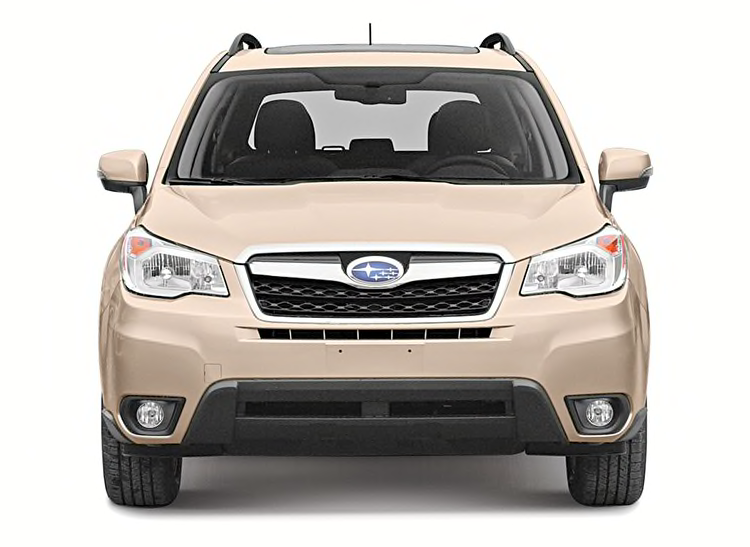 It started, stopped, and cornered the way people expect an AWD car to drive. We could feel the power being directed to all four wheels at different times to help stay on course. It felt well-balanced and allowed us to make midcorner adjustments without losing traction. Stability control wasn't overbearing but helped when needed.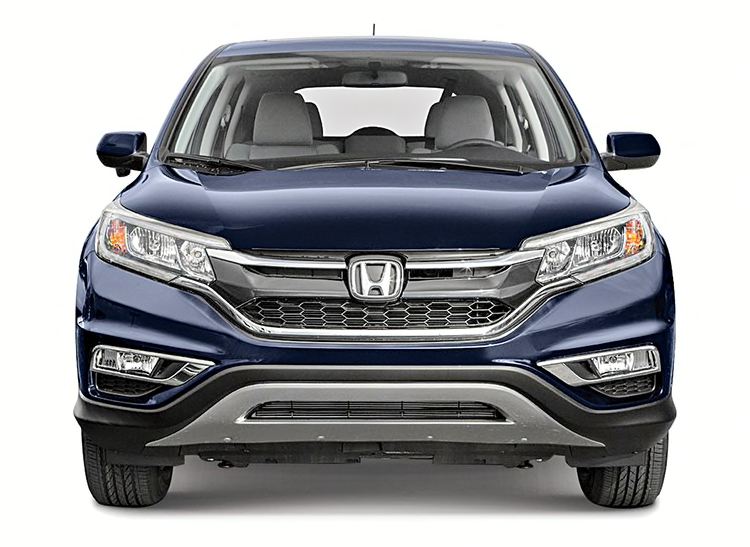 The CR-V mostly felt like a front-wheel-drive car. It required more driver input, and would initially continue straight rather than steer through a corner. But it could be persuaded to rotate by lifting quickly off the throttle and giving it a stab of steering input. The stability-control system prevented the SUV from spinning out, but ultimately it inspired less confidence.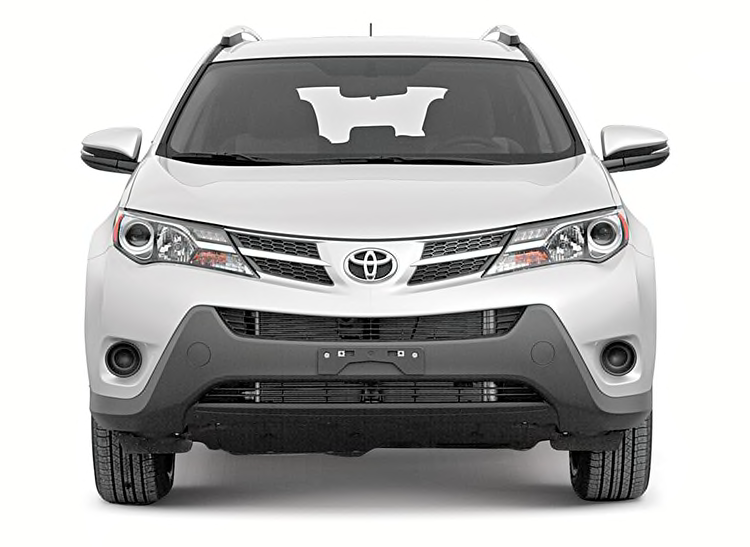 When it came to traction on unplowed roads, the Toyota AWD system often didn't respond to steering, braking, and throttle inputs, plowing straight through curves. An AWD Lock feature sends equal torque to the front and rear wheels but disengages at 25 mph. The only solution that really worked was to slow down to a crawl before reaching a corner.
Truth in Advertising? We Put Commercials to the Test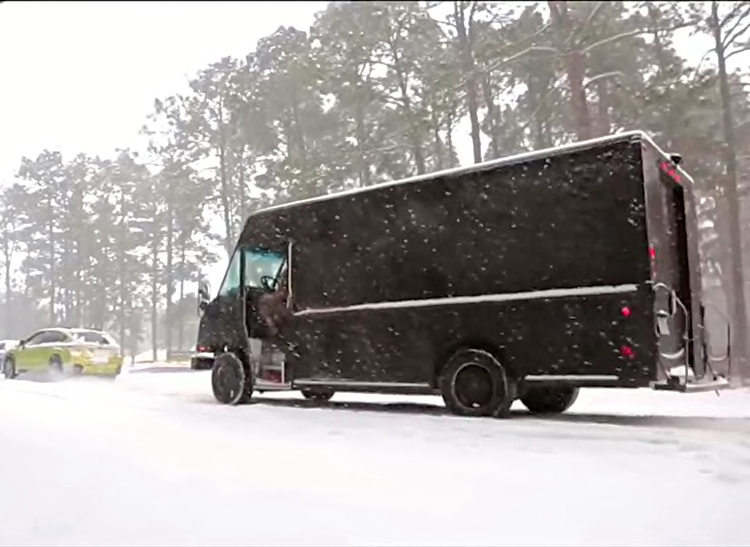 Subaru: 'Delivery Truck'
This commercial­—pulled from what appears to be a viral video­—shows the one strength of all-wheel drive: getting a vehicle going from a dead stop. And in this case, helping someone else get going as well. In that sense, the ad is accurate.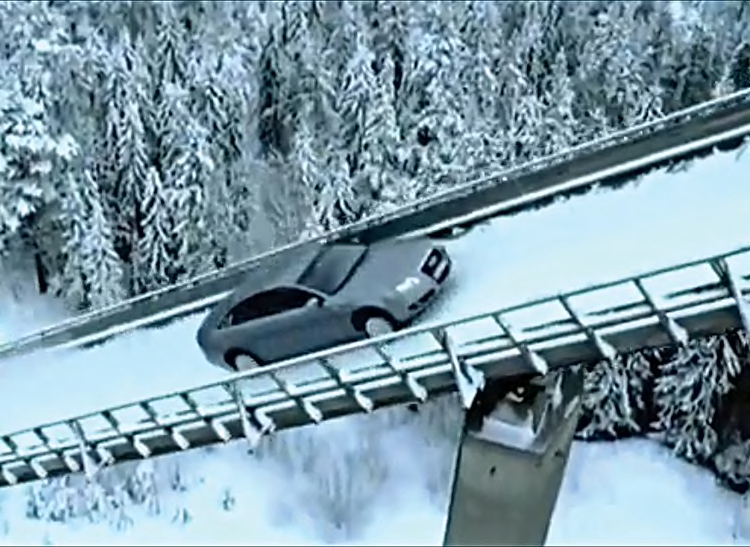 Audi: 'Ski Jump'
An Audi sedan climbs a 35° ski jump in Finland. Unmentioned are its spiked snow tires and big chain to keep the car from sliding back down the jump. Without those assists, it couldn't make the climb nor could it descend the ramp.
Dodge: 'It's Just Snow'
"Without all-wheel drive, it's the end of the world" is the tag line in the snowpocalypse portrayed. But the truth is that AWD vehicles without winter tires­ have the same traction problems as a typical car when it comes to stopping or cornering in the snow.