Is Expired Food Safe to Eat?
Confusion over date labels leads Americans to toss groceries that are still good
Published: October 31, 2015 08:00 AM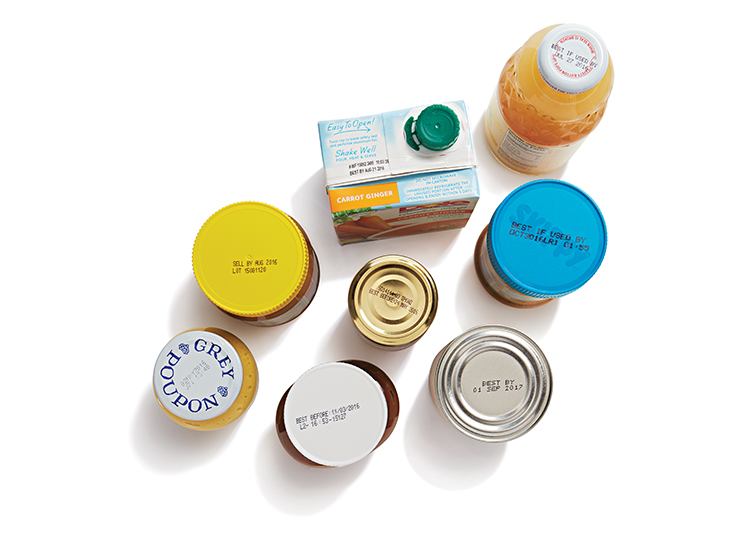 For every dollar Americans spend on food, they chuck about 10 cents' worth into the trash. That doesn't sound like much, but it adds up fast—to the tune of about $1,500 per year, on average, for a family of four, according to the Department of Agriculture. Not only is that a hit to your wallet, but food waste also has far-reaching consequences. Food is the largest source of garbage in landfills, and it's a significant contributor to the production of methane, which is a cause of global warming. And then there are the water, electricity, fuel, and other resources wasted on growing and producing food that no one ever eats.
Picky kids, busy lifestyles, and poor planning are a few reasons so much of what we toss into our grocery carts winds up in garbage cans. But another major factor is a misconception about what all of those date labels on food packages—"sell by," "use by," "best by," and the like—really mean.
"Most consumers don't realize that they're really more about food quality than food safety," says Robert Gravani, Ph.D., a professor of food science at Cornell University. Food may not be at its peak after those dates, but such factors as staleness and color change are quality problems, not safety concerns. The truth is that in many cases, food on a shelf—or even in a fridge—past the date on the package is fine to eat. That "expired food" doesn't have to be thrown away.
"Foodborne illness comes from contamination, not from the natural process of decay," says Dana Gunders, a staff scientist at the Natural Resources Defense Council and the author of "Waste-Free Kitchen Handbook" (Chronicle Books, 2015). "And our senses are well-equipped to recognize decay." Foods past their prime might develop mold, become rancid, or spoil in other ways, but they are likely to look, smell, and taste bad before they actually become unsafe to eat.
There's no federal requirement that foods carry a date label except for infant formula, for which the concern is nutritional quality, not safety. Several states have regulations, but the guidelines used to set the dates—and the meaning of terms—vary. The USDA offers these general definitions:
'Sell by.' This is the date by which manufacturers suggest that retailers remove the product from shelves. The goal is to ensure quality for a period of time after you buy it. That can be several days to several weeks, depending on the item. For instance, milk, assuming proper refrigeration, should last five to seven days past its sell-by date before turning sour.
'Best by' and 'use by.' Those terms tell you when to eat (or freeze) a product for the best quality. A jar of salsa may not taste as fresh and tangy as it's supposed to, for example, and crackers may be soft instead of crisp after those dates.
How are the dates determined? In most cases, manufacturers decide on dates and terms based on their own product testing. According to a report from the NRDC and Harvard University, they use a number of methods, such as lab tests and taste testing, to set them. And consumers have no way of knowing the background. In many cases, dates are conservative, and if you go beyond them, you may not notice any difference in quality, especially if the date has recently passed.
And in some cases, even expired food that has seen better days can still be used. "Use sour milk like buttermilk in pancake or biscuit batter," Gunders says. "You can revive wilted vegetables like carrots and celery by soaking them in ice water, and salad greens that are too limp to serve raw can be sautéed."
Do you ever consume food that is past its expiration date?
Tell us about it in the comments below.
Editor's Note: This article also appeared in the December 2015 issue of Consumer Reports magazine.