HP Chromebook 11: Finally, a laptop bright enough for the outdoors
The new Chromebook innovates in other ways, too
Last updated: October 08, 2013 03:13 PM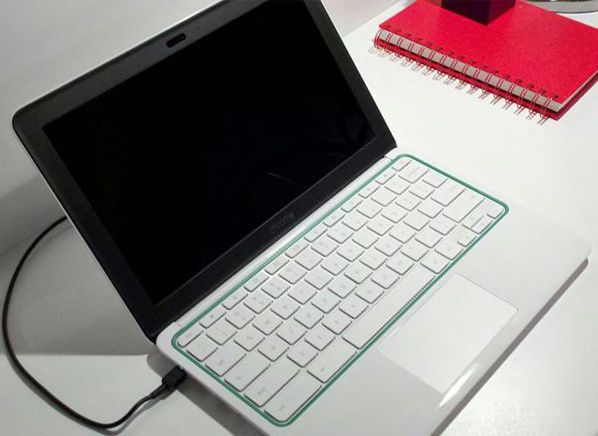 Google today announced the latest in its line of Chromebooks, this one an 11.6-inch model from HP called the HP Chromebook 11. It costs just $280.
HP and Google add several interesting touches with this series of Chromebooks. First, Google figures you'll be using this very light—it weighs just 2.3 pounds—very portable laptop outside quite often. So it made the screen extra bright at 300 nits. That's closer to the brightness you'll see on tablets, as compared to the more-typical 200 or less on most other laptops. Resolution is also high for an 11.6-inch screen at 1366x768.
The speakers are placed under the keyboard, rather than on the bottom or sides of the laptop. Google says that will make for better sound, since it's not muffled underneath the computer.
The HP Chromebook 11 uses a microUSB port for charging, instead of the type usually used by laptops, which are incompatible with other mobile devices. The advantage: You only need one adapter when traveling, since this one is more likely to fit your phone and other devices.
There's a dual-core processor, 16GB solid-state drive (small because you'll store most of your documents in the cloud when using a Chromebook), and two USB 2 ports. Google says you'll get 6 hours of battery life with the HP Chromebook 11.
I'll take a closer look at the new Chromebook over the next several days. Meanwhile, it's on sale now at Amazon, HP.com, and the Google Play Store. It's available in all black, or in white with yellow, red, green, or blue highlights.—Donna Tapellini