Consumer Reports' Best Refrigerators of 2013
GE, Haier, Kenmore, and Samsung all made the winner's podium
Published: December 26, 2013 08:15 AM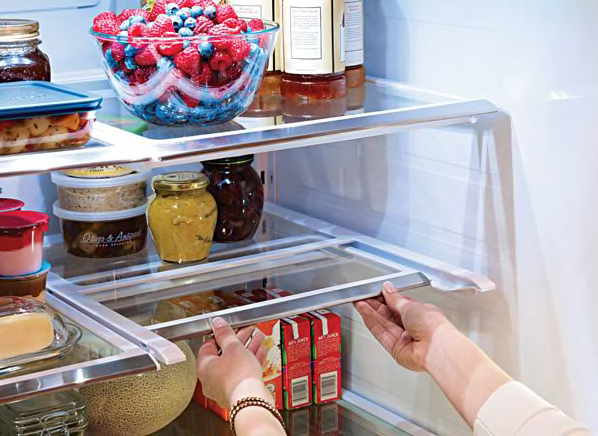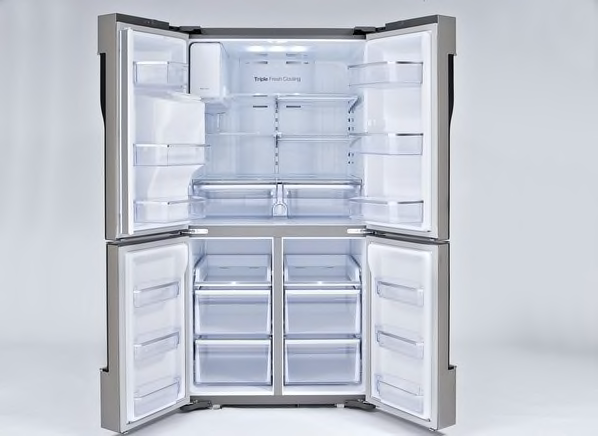 Shoppers continued to embrace French-door bottom-freezer refrigerators in 2013. Not surprising, manufacturers focused their innovation on this newer configuration, which keeps fresh food at eye-level behind space-saving side-by-side doors. Most of our top picks of the year are drawn from that category, but we also included a new top-freezer, notable for its nifty price tag, if not its game-changing design.

Samsung T9000 RF32FMQDBSR. The $3,500 Samsung T9000, above, first caught our eye at the 2013 Consumer Electronics Show, where it debuted as the industry's first truly four-door refrigerator. It features a fresh-food section behind traditional French-doors and two side-by-side bottom compartments that let you adjust the overall fridge-to-freezer ratio. We were even more impressed when we got the T9000 into our labs for testing. Besides boasting superb temperature control and energy efficiency, it's No. 1 among all refrigerators in terms of usable capacity, with nearly 23 cubic feet among its three chambers.

Samsung RF31FMESBSR. Another groundbreaker from Samsung, this 36-inch-wide refrigerator is the first of its kind with a built-in sparkling water dispenser from SodaStream. The $2,900 unit is also the first refrigerator with a middle drawer to make our recommended list, thanks to its excellent temperature control and energy efficiency. Its temperature-controlled middle drawer can go from 29° F for meat to 42° F for party platters.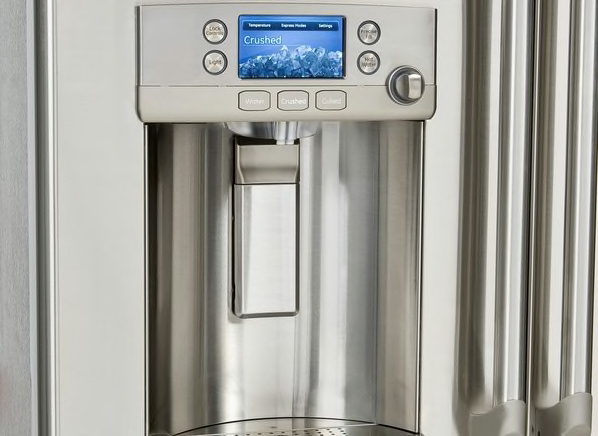 GE Cafe CFE29TSDSS. While Samsung gets a lot of props for innovation, GE proved it can also think outside the box. Its $3,000 36-inch-wide French-door bottom-freezer is the only refrigerator on the market that dispenses hot water, ranging from tepid to piping hot. Manufactured in Louisville, the refrigerator also delivers excellent temperature performance and its dual evaporators should help maintain higher humidity levels in the fresh-food section.

Kenmore Elite 7206[3]. The refrigerator door remains a nation of innovation, including the Grab-N-Go Door on this $3,600 36-inch-wide Kenmore. The hidden compartment allows you to access often-used items, such as beverages and condiments, without opening the refrigerator's main chamber. Performance-wise, the Kenmore offers excellent temperature performance and very good efficiency and quietness.

Haier HT21TS45SW. Costing just $800, this 32-inch-wide top-freezer from Haier makes the list on the strength of its exceptional value. Solid temperature performance and exceptional energy efficiency helped it achieve one of the higher scores for the category. Inside, the Haier offers a respectable 17.5 cubic feet of usable capacity, enhanced by such features as gallon door storage and spillproof shelves. For another $100 or so, it's also available in stainless steel.

—Daniel DiClerico