Consumer Reports' holiday-humbug index reveals top seasonal gripes
Crowds, traffic, and aggressive drivers annoy the most
Published: December 20, 2013 06:00 AM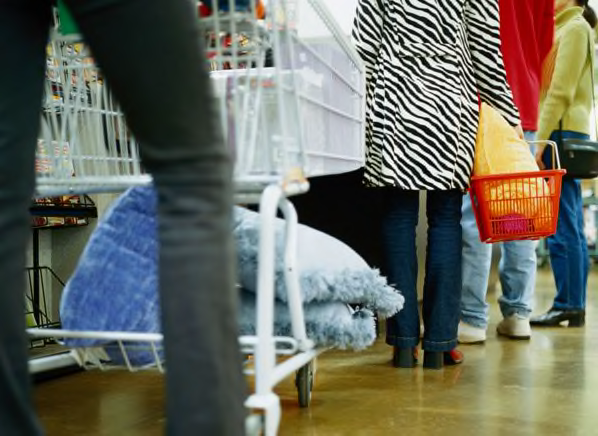 In good times and bad, most Americans can't wait for the winter holidays. When the Consumer Reports National Research Center polled holiday shoppers recently, about 90 percent of respondents said they were looking forward to the season (27 percent were especially giddy about its arrival), while eight in 10 said they expect holidays to be as happy or happier than last year. But that doesn't mean everything is raindrops on roses and whiskers on kittens to borrow from Rodgers and Hammerstein's classic "My Favorite Things" from The Sound of Music.

There's a lot not to like about Christmastime, according to our latest Holiday Poll*, in which we asked a nationally representative sample of adults about their biggest seasonal dreads.
Topping the list were crowds and long lines, cited by 61 percent of those surveyed, followed by bad traffic, an irritant to 54 percent of people, and aggressive or thoughtless driving in shopping center parking lots, which roiled 48 percent of respondents. (Respondents could have multiple responses so the percentages exceed 100.) The rest of the spirit-sappers:
| | |
| --- | --- |
| Gaining weight | 34 percent |
| Getting into debt | 31 percent |
| Fake holiday cheer | 30 percent |
| Gift shopping | 18 percent |
| Seasonal movies playing over and over on TV | 15 percent |
| Receiving gifts from people you didn't anticipate | 13 percent |
| Seasonal music | 13 percent |
| Disappointing gifts | 12 percent |
| Seeing certain relatives | 12 percent |
| Having to attend holiday parties or gatherings | 12 percent |
| Traveling | 11 percent |
| Holiday tipping | 9 percent |
| Having to be nice | 5 percent |
What to do with lousy presents
Our poll also revealed that one in five respondents received a disappointing present last holiday season. When asked what they did with those bad gifts, one in four found a way to reuse them; 20 percent regifted them to others; 21 percent donated the losers to a charity; and 19 percent stowed them in an out-of-the-way location where no one could see them. Fifteen percent returned or exchanged them, 8 percent tossed them in the trash, and 2 percent thought shame was the best revenge: they posted a picture pitiful present on Facebook or elsewhere online. One percent of unhappy recipients mustered the nerve to actually return the unwanted gift to the giver.
Go-to gifts in a pinch
You're invited to a party at the last minute or need to pickup a present for someone whom you don't know particularly well. We asked survey respondents about their go-to gifts in such a pinch. The top pick was a gift card, cited by 29 percent of respondents. Other popular options: wine/other alcohol, 16 percent; chocolate/dessert/candy, 15 percent; and home accessories, 11 percent.
—Tod Marks
Editor's Note:
The Consumer Reports Holiday Poll, designed by the Consumer Reports National Research Center, is a nationally representative survey of more than 1,500 randomly selected adult U.S. residents who said they plan to shop for the holidays. It was conducted in December 2013.