Think twice about flushing wet wipes
Which wipes disintegrate most easily, and which don't
Published: December 27, 2013 06:00 AM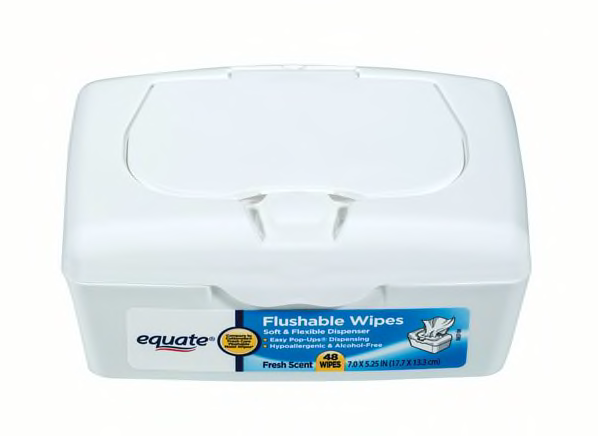 You don't want a flushable wipe that's wimpy, because … well, it needs to do the job. But you also need a wipe that's weak enough to fall apart when flushed.

The four tested products were all strong enough to stand up to everyday use based on the force required to push a metal ball through layers of wipes. When we put them in a stand mixer filled with water and pushed the slowest speed (more churning than your waste pipe will provide), it took at least 10 minutes to break each into small pieces. That means you may not want to flush "flushable" wipes.

After we let intact wipes sit in water overnight, we saw differences. The Charmin and the Equate stayed in one piece, but the Cottonelle and the Scott disintegrated easily.

Bottom line. Treating soiled wipes like disposable diapers and tossing them in a lined wastebasket will definitely keep your drain and sewer pipes clear. But if you're going to flush them, choose Cottonelle or Scott, which are less likely to cause plumbing problems.
--Ed Perratore