Beware of carbon monoxide poisoning
Follow these safety tips to prevent a tragedy at home
Published: January 07, 2014 01:00 PM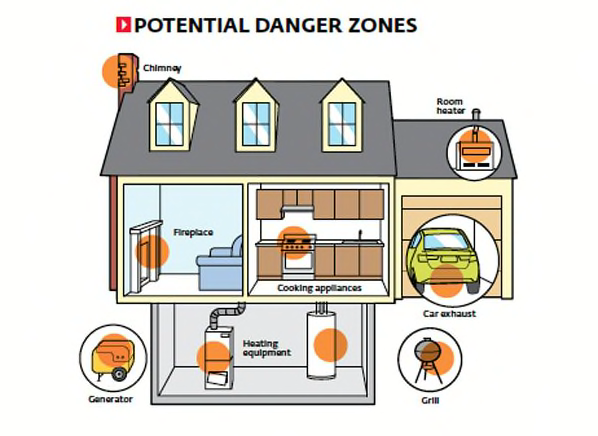 Accidental carbon monoxide (CO) poisoning causes more than 450 deaths and 15,000 injuries each year, many while victims are asleep in their home.
CO-emitting household appliances include gas-burning furnaces, gas stoves, and water heaters. Kerosene heaters and portable generators also give off CO as a product of combustion, and they should never be used indoors. Car exhaust is also a source of the gas, so don't let an auto idle in an enclosed space, such as a garage or carport. Here's what else you need to know:
Have your furnace professionally inspected annually to make certain it's functioning properly. Also make sure that the vent system is inspected.
Though CO gas is odorless, if you notice unusual smells, excess moisture in your home, or signs of soot or heat discoloration around your water heater or furnace, have it checked out immediately.
Put CO alarms on each floor of your house, away from major appliances and in spots where you will hear them.
Recognize the signs of CO poisoning, which include headache, fatigue, nausea, and dizziness.
If a CO detector sounds, leave your home immediately and call 911 from outside. Seek prompt medical attention if you suspect CO poisoning and if you or someone in your household is feeling dizzy, light-headed or nauseated.
Get more information about CO poisoning from the Centers for Disease Control and Prevention.
—Consumer Reports