Decking offers the look of wood without the work
Trex and Fiberon introduce new colors and features
Published: February 05, 2014 11:30 AM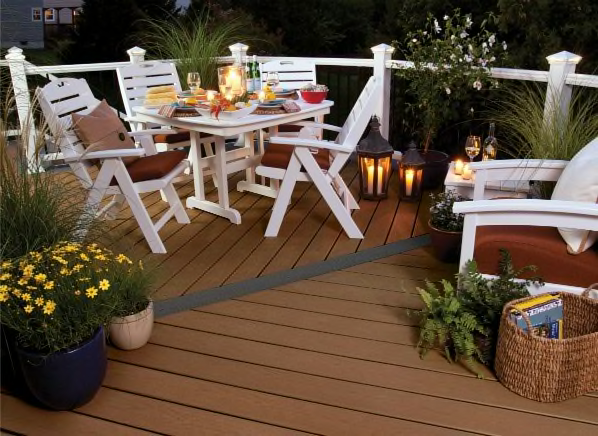 Composite decking materials offer the look of wood without the need to stain. And as the material evolves, it continues to take on new colors and textures, as evidenced by several new products launched by Trex and Fiberon at the International Builders' Show in Las Vegas. If you're planning a new deck, patio, or other outdoor space, you may want to give these attractive wood alternatives a look.

Trex is adding a new light brown color, called Saddle, to its Enhance composite decking collection, which already includes Beach Dune and Clam Shell. The new shade pairs well in both contemporary and traditional settings, says Trex. Pricing is approximately $3 per linear foot, not including installation. The company is also launching an all-in-one spiral staircase made from recycled steel or aluminum content. Pricing begins at around $4,000.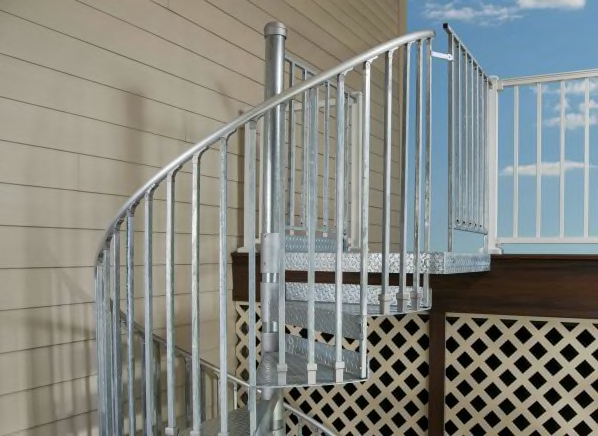 Fiberon, another big name in wood alternatives, is launching its Good Life line of decking. The product is pre-finished in brown, gray, and cedar, and Fiberon claims an industry leading composite technology that prevents the rotting, warping, and splintering of wood. Maybe the biggest hook with the Good Life decking is its price, which is closer to wood than other composites.

One thing to remember about composite decking is that it's often heavier than the usual pine decking. Check out our buying guide on decking materials to learn the various pros and cons of all the options we tested.
—Daniel DiClerico
Find Ratings
Decks Ratings
View and compare all Decks ratings.
Wood Stains Ratings
View and compare all Wood Stains ratings.
Paints Ratings
View and compare all Paints ratings.