3 poisoning hazards that are hiding in your home
Threats both new and old send 90,000 children to the ER each year
Published: March 21, 2014 03:45 PM
Most parents know to lock up their medications and household cleaners but in recent years two new household products have become poisoning threats and a well-known hazard continues to cause fatalities. That's why the Consumer Product Safety Commission is asking consumers to think outside the box—beyond the medicine and kitchen cabinet—during this year's poison prevention week and to focus on button-size batteries, laundry pods, and portable generators. Here's why.

Every year 90,000 children are seen in U.S. emergency departments for exposure to poisons, most of which are associated with commonly used medicines and household cleaners. "Child-resistant caps on medicine and cleaning products have saved thousands of lives, but there is still more we can do to safeguard and prevent children from being exposed to poisons in the home," said Acting CPSC Chairman Robert Adler in a press release. Here are some tips from the the agency's Prepare & Prevent checklist.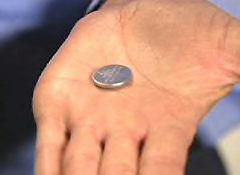 Threat: Button batteries
Embedded in those musical greeting cards are tiny batteries that can become loose and fall out. They are also used to power everything from remotes, gaming controls, keyless-entry devices, and other small electronics. The batteries have been associated with thousands of pediatric poisoning incidents. Not only are they a choking hazard but swallowing one can cause potentially fatal chemical burns in as little as two hours.

What to do. Identify all the products in your home that contain these small batteries and look for any that may have fallen out. Keep the devices out of a child's reach and if a battery compartment can't be kept shut with a screw, secure it with heavy tape. If a child swallows a battery, call 911 or go right to the ER.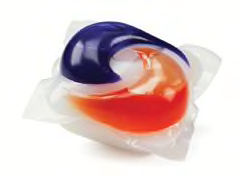 Threat: Laundry detergent pods
Introduced to the market two years ago, these highly concentrated single-load laundry pods can look like candy or a teething ring to a child. Ingesting the pods or packs has led to thousands of emergency room visits and prompted repeated warnings from the CPSC and other poison prevention groups. While some manufacturers have responded to the CPSC's request to make packaging more secure and opaque and warning labels clearer, the brightly colored pods still pose a risk.

What to do. Store all laundry products up high and out of sight. Keep laundry products, such as the single-load packets, sealed in their original packaging. If a child ingests a pod, call the poison-control helpline immediately at 800-222-1222.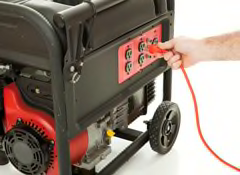 Threat: Carbon monoxide
Carbon monoxide is a colorless, odorless gas created by such fuel-burning products as portable generators, furnaces, and cars. Exposure to high levels in an enclosed space can be fatal within minutes. The Centers for Disease Control and Prevention estimates that 400 deaths are caused each year by carbon monoxide poisoning and portable generators are often the culprit

What to do. Operate portable generators outdoors 20 feet away from windows, doors and vents. Have your heating system inspected and serviced each year. And install CO alarms in the hallway near bedrooms and sleeping areas. Test them frequently and replace the batteries when needed. If a CO detector sounds, leave your home immediately and call 911 from outside.

Recommended CO alarms
In Consumer Reports' tests of CO alarms we recommend two interconnected alarms from First Alert as well as the new Nest Protect combination CO/smoke alarm. We also recommend standalone alarms from First Alert and Kidde. The top-rated First Alert OneLInk SCO501CN, $70, was excellent at detecting both high and low levels of carbon monoxide and at clearly conveying the level.
—Artemis DiBenedetto
Update: On April 3, Nest Labs halted sales of the Nest Protect smoke and CO detector and deactivated the hush feature, called the Nest Wave, over concerns that it could be unintentionally deactivated. Read our full report.