Cheerios beats store-brand 'Os' for taste
Consumer Reports found all to be nutritious, though
Published: September 20, 2014 06:00 AM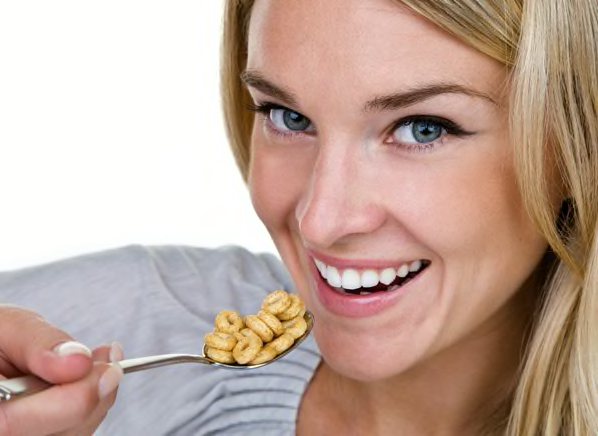 If you're a fan of Cheerios, you've probably wondered whether you should try one of the (mostly) cheaper store brands. But do you have to sacrifice nutrition or taste to save a few dollars? Not necessarily.
We rated five "O" cereals and found that all were comparable to Cheerios Toasted Whole Grain Oat in terms of nutrition—similar in calories (anywhere from 100 to 120 per serving); sugars (1 or 2 grams per serving); and fat (1 to 2 grams per serving), as well as fiber and protein content. All received a Very Good rating for nutrition.
None of the store brand Os were as tasty as Cheerios, which scored a Very Good for its clean, simple toasted oat flavors, but they did get a Good rating for taste. Walmart's Great Value Toasted Whole Grain Oat cereal had a nice toasted flavor, although it was slightly bitter and cardboardlike and became somewhat soggy in milk. Still, at 16 cents per 1-cup serving, it's a better deal than Cheerios, which costs 23 cents per 1-cup serving. Another option, Dollar General's Clover Valley Toasted Oats (also 16 cents per serving), had a cornmeal impression and was slightly bitter with a hint of cardboard. Milk masked the bitterness, but not the cardboard and cornmeal flavors.
Interestingly, the two O cereals that rated the lowest for taste were either comparable in price to Cheerios or more expensive. Aldi's Simply Nature Organic Toasted Oats (25 cents per serving) was less toasty, slightly bitter, and had a strong cardboard taste. Milk hid some of the defects.
Whole Foods' 365 Everyday Value Organic Morning O's, the most expensive (31 cents per serving), had a stale texture when dry and slight cardboard flavors that couldn't be masked by milk. The best deal? Trader Joe's Joe's O's, which rated Very Good when nutrition and taste scores were combined.
Not only did it taste good, but it was also the cheapest O cereal, at just 13 cents per serving. It had less of a toasted oat flavor than the original Cheerios and a hint of bitterness, but when we added milk, the defects disappeared.
––Deborah Pike Olsen