Reader tip
Consumer Reports fans share their top strategies
Last updated: June 19, 2015 09:50 AM
More than 140 Consumer Reports experts work overtime, analyzing everything from health clinics to hair dye, but we rely on you to share the surprising strategies that make your life a little easier. Send your top time- or sanity-saving tips to readertip@cr.consumer.org. If we choose yours to publish in the magazine, you'll win $100. (Get all the details below.)
Here are some of our favorites.
A DIY herbicide that's effective and safe
"Mix one gallon of vinegar, 2 cups of Epsom salt, and ¼ cup Dawn dish soap. Pour in a sprayer and spray on weeds. It will kill them as well as Roundup does."—David Stone, Sophia, WV
Our experts add: The World Health Organization recently classified glyphosate, an active ingredient in Roundup, as a probable carcinogen. The alternative herbicide works because the vinegar is a mild acid, and with the Epsom salt and the detergent, it forms a scum that coats the weeds. Or try the citrus oil–based Avenger Weed Killer, which meets the strict standards of the Organic Materials Review Institute. (Find out whether there's glyphosate in your diet, and read our special report on pesticides in produce.)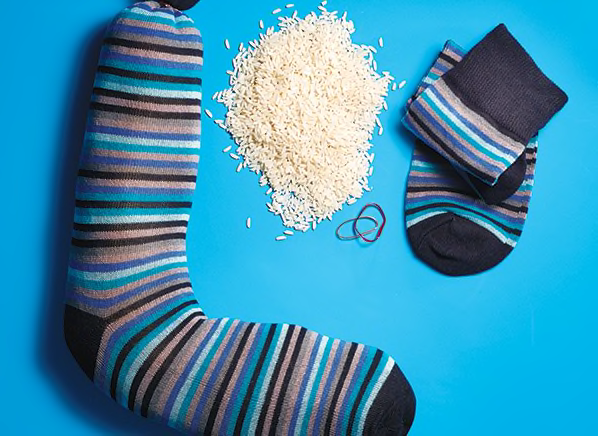 For quick pain relief, just add ice
When you need to apply heat to any body part, take a sock, fill it with uncooked rice, and tie a knot at the end. Microwave for 30 to 45 seconds, then apply the sock to the affected area. It's economical and more effective than a heating pad.—Stephanie Hanel-Seitz, Hendersonville, NC
Our experts add: That sounds like a reasonable fix for someone who doesn't have a heating pad. But you obviously won't have control of the temperature or the length of time the treatment will be effective. As with all heat applications, separate it from your skin with several folds of towel or fabric. And don't use it (or a heating pad) with pain-relief creams such as Bengay.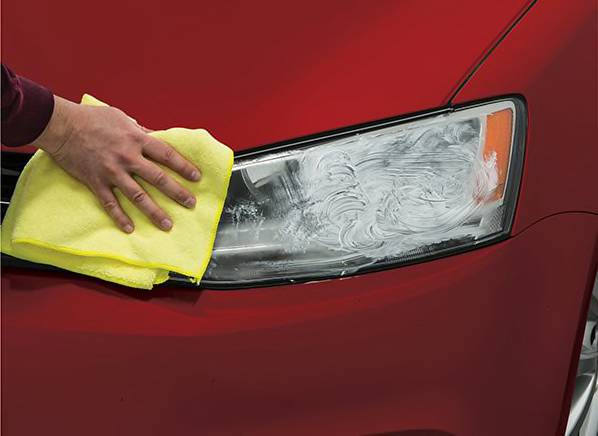 Toothpaste for pearly whites and headlights?
I wondered whether baking soda/peroxide toothpaste could get rid of the haze that has built up on my car's headlights over the years. So I rubbed some on one of the lenses, then rinsed it off with water. It really worked!—Thomas Fisher, Titusville, FL
Our experts add: We haven't tested that, but some toothpastes are mildly abrasive and could improve light transmission on uncoated lenses with limited oxidation. A heavily weathered lens will require a heavy-duty product. See our take.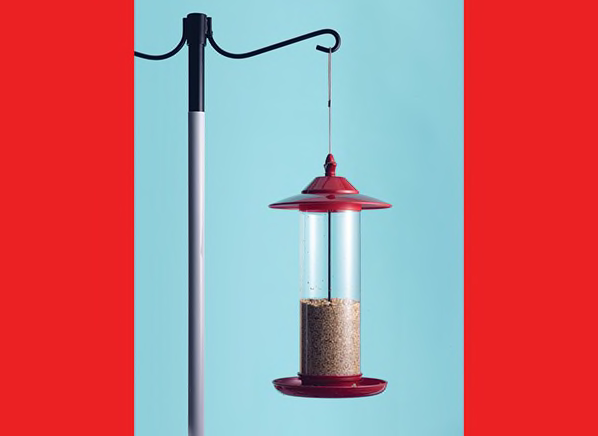 Give birdseed-seeking squirrels the slip
We purchased a shower-rod cover from our local hardware store and wrapped it around our bird-feeder pole. The covers are cheap (ours was $2.99), lightweight, come in a variety of colors, and can be easily cut to the length you need. Now squirrels have great difficulty climbing the pole. Each time they try, they just slide down!—Cathy and John Henderson, Thorold, Ontario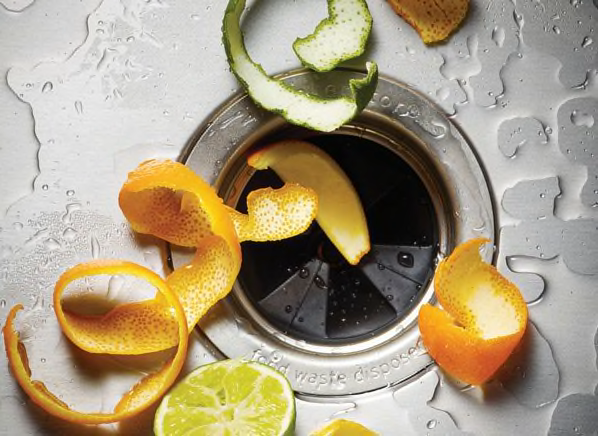 De-stink your sink
Just dump lemon or any other citrus peels into the garbage disposal and pulse it a few times. You'll scar the peels, releasing the fragrant citrus oil. Don't overdo the pulsing so that the peels can sit overnight to counteract the stinky smell. Once the citrus aroma is gone, just run the disposal until the peels are completely shredded and flushed.—Jerry Tambayong, Sherman Oaks, CA
Our experts add: Remember that the source of those odors is residual food or hardened grease that wasn't thoroughly flushed away. Be sure that you're operating the disposal regularly, then flushing it with hot water. We suggest that before you try Jerry's remedy, you contact the disposal manufacturer for recommendations.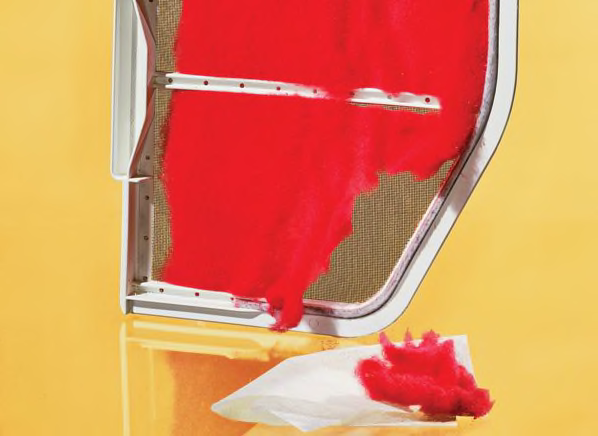 Only you can prevent dryer fires
According to the National Fire Protection Agency, the leading cause of home clothes-dryer fires is a failure to clean the machine. I take a used dryer sheet to wipe out the filter. Static cling quickly clears the filter of all lint.—Jerry Dworkin, Irvine, CA
Our experts add: Regular filter cleaning is a great start. You should also make sure that you're properly clearing lint from inside, beneath, and around the dryer and that your appliance has the right kind of vent. Learn more about protecting your home from a dryer fire.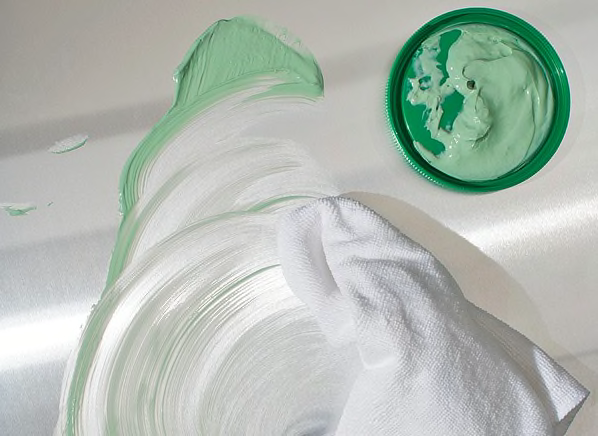 Shine your stove like your SUV
'Instead of using oily polishes on my stainless-steel appliances, I clean and apply car wax once a month. It provides a clear barrier that holds its shine, and spills need just a quick wipe with a clean cloth.'—Nick Crosby, Branchburg, NJ
The airport lifesaver
A three-outlet, 6- or 12-foot extension cord, and an outlet multiplier have saved me in a number of crowded airports. They don't take up much space in a carry-on, enable you to share with other travelers—not to mention to sit farther away from the socket—and come in handy at less up-to-date motels.—Mike Stockman, Swampscott, MA
Use to cook, and clean
I use olive oil to polish my stainless steel.— Amy James, via Facebook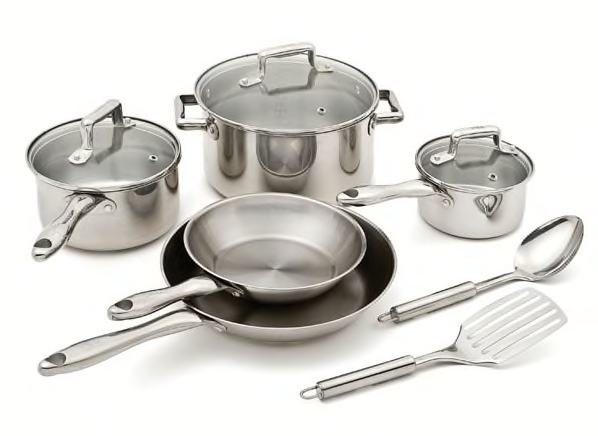 Multitasking scrubbers
I use bread tabs (not the wire ties) to scrape off baked-on stuff on my pots, pans, or cookie sheets . . . makes it easier to clean them.—Mildred Sparks Douglass, via Facebook
I use the plastic net bags that onions come in as pot scrubbers.—Mary Lou Hazlewood, via Facebook
By submitting material for publication, you grant Consumers Union of United States Inc. and its affiliates, partners and licensees unlimited use of the material and your name and address, and the right to modify, reproduce and distribute the material in any format or medium. We may contact you via phone, e-mail or regular mail regarding your submission. If we select your submission for print, you will receive $100.