Is there glyphosate in your diet?
No one knows how much of this pesticide is in the produce we eat
Published: March 19, 2015 06:45 AM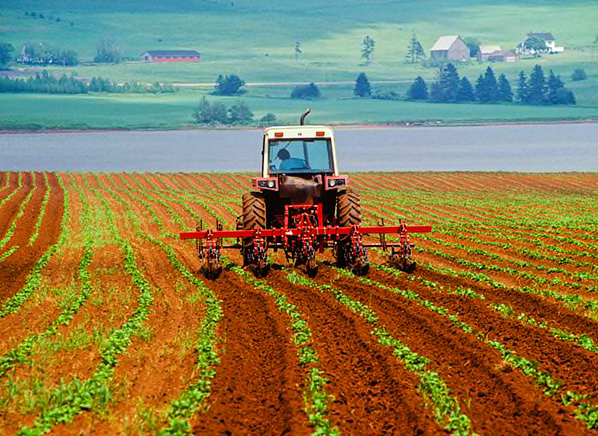 The herbicide glyphosate, known by the commercial name Roundup, is the most commonly used agricultural pesticide in the U.S. on farms. (Home gardeners use it too.) Yet we have no idea how much of it is in our food because the government doesn't regularly test produce for it.
Glyphosate use has increased tenfold in the past 20 years thanks to the rise in genetically modified corn and soy. Most of those crops are engineered to be resistant to glyphosate, which means Roundup will kill the weeds but not the crops. According to Charles Benbrook, Ph.D., of Washington State University, data shows that U.S. farmers used enough glyphosate in 2014 to apply the equivalent of almost three-quarters of a pound on every acre of farmland used to grow crops. "When a single pesticide is used that widely, people can't help but be exposed to it," Benbrook says.
Read our special report, "Pesticides in Produce," for more information and to download a chart that details the risk of pesticide exposure for dozens of fruits and vegetables.

And now there will be even more glyphosate sprayed thanks to the EPA's approval in late 2014 of the herbicide Enlist Duo, a combination of glyphosate and another chemical herbicide, called 2,4-D. That latest approval has drawn criticism. "I think if the EPA had followed the mandates of the Food Quality Protection Act, there's no way that they could have ever approved this very substantial increase in the use of glyphosate," says Philip Landrigan, M.D., of Mount Sinai Hospital. He says the EPA's decision that Enlist Duo is safe was based on old studies and that the agency was wrong to approve it without adhering to additional child-safety protections required by the act.
In one small study, the USDA found glyphosate residues on about 90 percent of 300 soybean samples. All were below the EPA's tolerance level of 20 parts per million, but one of the samples came very close at 18.5 ppm. And we don't know what other foods are contaminated.
Consumer Reports' take: The health effects of glyphosate are not well understood, but given its widespread use, we believe it should be monitored by the government.