Q & A: Best thermostat settings for winter
Published: November 29, 2014 06:00 AM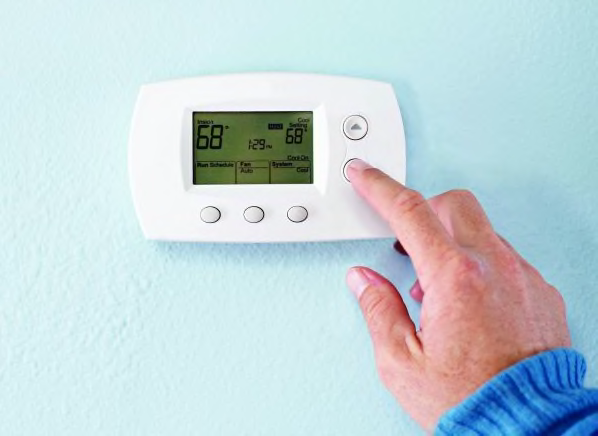 Q. What should I set my thermostat to during the winter?

A. Since central heating went mainstream in the 1960s, the average temperature for occupied rooms is up to 70 degrees F, and overnight temps are around 68 degrees F. For optimal efficiency, those temperatures should be 68 and 60 degrees F, respectively. Lowering the thermostat could save you $100 per year. It could also help you maintain healthy body weight.
"Temperatures in the 60 to 62 degrees F range burn an extra 100 to 150 calories per day," says C. Ronald Kahn, M.D., professor of medicine at Harvard medical school, who studies the effect of temperature on energy-burning brown fats. "Even if you're only burning 50 calories a day at higher temperatures, that's still half a pound of fat every month."

For more information on thermostats check our buying guide and Ratings.

Send your questions to ConsumerReports.org/askourexperts.