What's hot & not from the LA Auto Show
Standout cars, technology, and trends from Los Angeles
Published: November 20, 2014 05:30 PM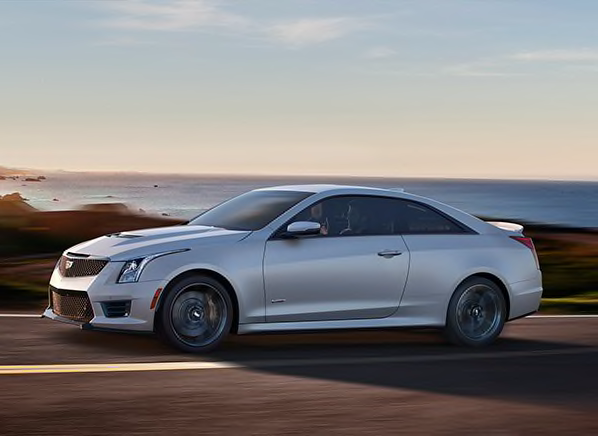 Traditionally, the LA Auto Show has been about proving its green credentials, complete with displays full of hybrids, concept electric vehicles, and the like. But this year, the Los Angeles show also attracted a slew of car debuts that were out of the normal realm, including subcompact SUVs and high-performance extensions for several luxury brands.
Our staff on the ground voted for this list of the show's highlights.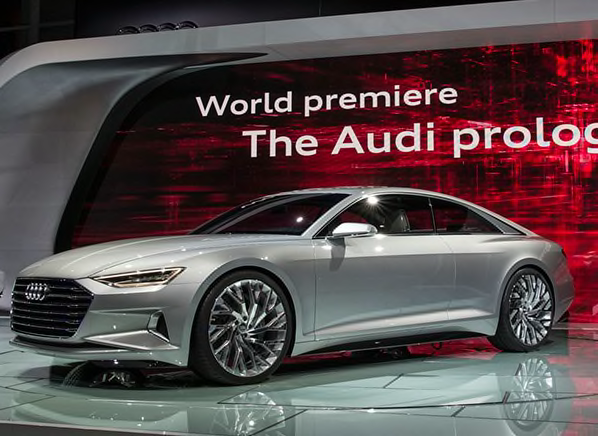 The high-performance coupe and sedan firmly establishes the point that an American car company can do well in a segment dominated by legendary German competitors like the BMW M3 and Mercedes-Benz C63 AMG. The ATS-V coupe may be a bit wild in its styling, but the sedan has a certain subtlety to it, like a wolf in sheep's clothing.
This flagship coupe's sleek lines and shouting, squinty grille make it the official vehicle of evil hedge-fund managers. Audi may not produce this exact vehicle, but don't be surprised if the front clip shows up on the next A8.
Most important introductions:
These wee crossovers offer a more utilitarian option in the small car category. Although form will follow function in this rapidly growing segment, both these crossovers bring unexpected pizzazz with their styling. (Check out "Sport/cute smackdown: Honda HR-V and Mazda CX-3.")
Most family-friendly:
It's still a mystery how a compact SUV using an extended version of the svelte Evoque platform can somehow squeeze in 5+2 seating, but we've become believers. Of course, it also will have Land Rover's vaunted off-road capability. Snooping around, we still saw parts borrowed from Land Rover's days when it was hitched to Ford and Volvo.
Newest/coolest technology: Audi TT
The easy pick would be Toyota Mirai hydrogen fuel-cell vehicle, but we're going with the virtual display unit in new Audi TT, created by Nvidia. The instrument cluster, navigation and heads-up display all are run by a single image processor on a 10-inch screen running the Android OS. As a result, you can juggle multiple programs at the same time without getting lost like you do with the Cadillac Cue system. Because the technology is modular, pretty much every Audi product over the next few years will get this Nvidia unit in one form or another.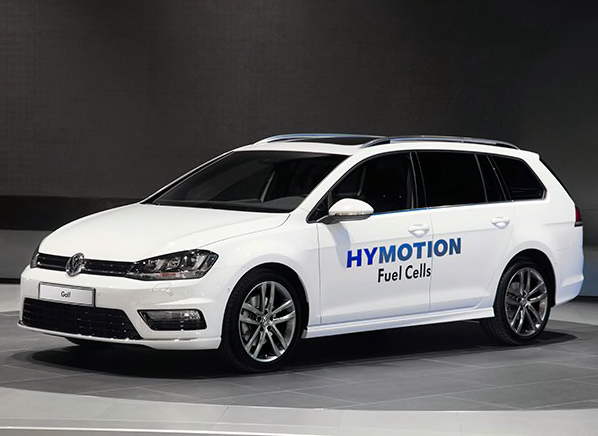 Greenest technology:
Volkswagen Golf SportWagen HyMotion
Again, the easy pick would be the Mirai, but our nod is the Volkswagen Golf SportWagen HyMotion. While the Mirai requires a bespoke platform to run its fuel cells, the Golf MQB platform uses the same platform for gasoline, diesel, plug-in hybrid, full electric, and now hydrogen fuel cells. The HyMotion has a 310 mile range and goes from 0-62 mph in less than 10 seconds.
Goofiest news from the show
The Porsche 911 now has 19 variants.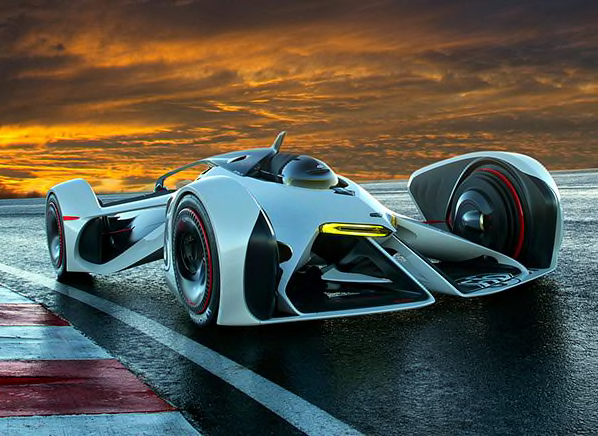 Biggest time wasters:
These concepts were pure eye candy, created purely for Gran Turismo video game applications. With many VW and GM models the getting on in years, shouldn't those automakers be working on concepts to replace existing cars?
No-show of the show: Mazda2
Although it was supposed to be unveiled here, according to a Mazda source, the subcompact has been prioritized for other markets. When the U.S. market will see its next-gen Mazda2 remains to be seen.
Toyota's youth brand has old product and a fading image among Millennials. But the iM comes off the European Auris platform. It should arrive in showrooms in mid-late 2016 with a sporty double-wishbone rear suspension—take that Civic fanboys—and a price tag around $20,000.
—Mark Rechtin