Nissan Murano goes upscale for 2015 MSN Autos
Its top-tier trim draws luxury-brand comparisons
Published: December 08, 2014 12:01 AM
Entering its third generation for 2015, the Nissan Murano debuts with a brand new do and presents creditable credentials in driving qualities, comfort, and convenience.
To get a quick look, we rented an early-production model from Nissan: a fully loaded, top-trim Platinum version. The goody bag held all the luxury-level furnishings, a newly upgraded touch-screen infotainment system, and a stack of modern electronic safety systems.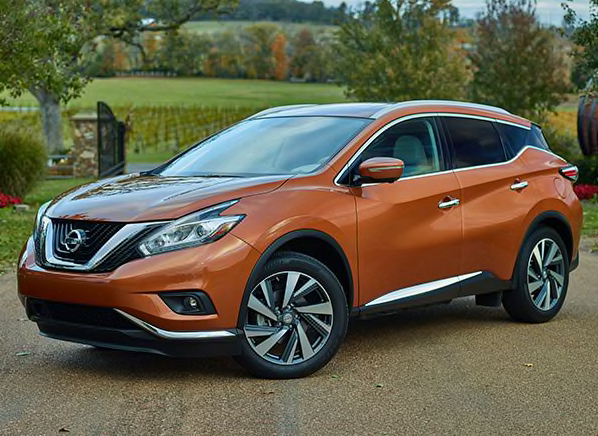 This latest Murano has a convincingly premium ambience, about on a par with a Lexus RX but costing a few grand less than that car. Other contemporary two-row SUVs competing against the Murano would include the Jeep Grand Cherokee and Ford Edge.
The aggressively futuristic exterior styling is perhaps the first thing you'll notice with the Murano. Love it or hate it, at least you'll find it easier to locate this Murano in a parking lot than most other SUVs, which usually resemble jelly beans or bedroom slippers.
Driving impressions
Nissan's venerable but still potent 260-hp, 3.5-liter V6 carries over; it's mated to a reworked CVT. Acceleration feels athletic and smooth.
When it comes to handling agility, you won't mistake the Murano for a Porsche Macan, but the steering is responsive and delivers adequate heft, and the car changes direction without undue body lean.
The ride is pretty solid, too. It's not dead-flat calm: road ripples create little vertical jolts, but the suspension catches and represses those motions well. The up-level 20-inch wheels on the Platinum probably transmit more road texture than the stock 18-inchers on lower trims.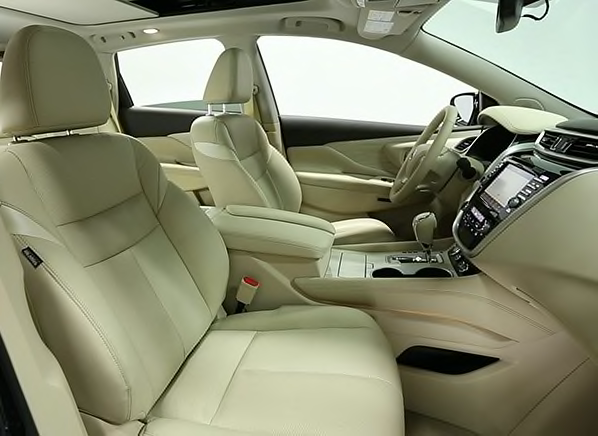 Inside the cabin
The new interior feels posh and upscale, with well-tailored leather upholstery and soft-touch trim. Newly enlarged windows and a lower dash improve the view out to the front and sides, which is now good, but the view straight back is still paltry.
It's easy to step in and get comfortably situated behind the wheel, and there's plenty of space all around. An optional panoramic sunroof lets in lots of light but has a funny quirk: One touch on an overhead switch gets the sunroof shade to retract, but then the sunroof itself follows suit. To halt the process before the glass opens you have to reach up and hit the button again.
Controls on the Murano are up to date and simple to manage. The audio system retains physical knobs for power, volume, and tuning—always a blessing. A clear, colorful touch screen interfaces logically with audio, navigation, communications, and digital-music activities.
Nissan's wraparound cameras are a treat. Joining the terrifically sharp rear-view dash display is the "Around View" screen, which shows a 360-degree overhead view of the car.
Rear-seat space is generous, but the cargo area in back is small and oddly shaped, truncated by the sloping rear hatch. Thankfully, it's very easy to fold down the spring-loaded rear seatbacks. Just touch the appropriate latch in the cargo area and the seatbacks shoot down flat. Another push button powers them back up.
—Gordon Hard