Winter skin care starts with sunscreen
The sun's rays can damage your skin—even in cold, snowy weather
Published: December 15, 2014 01:00 PM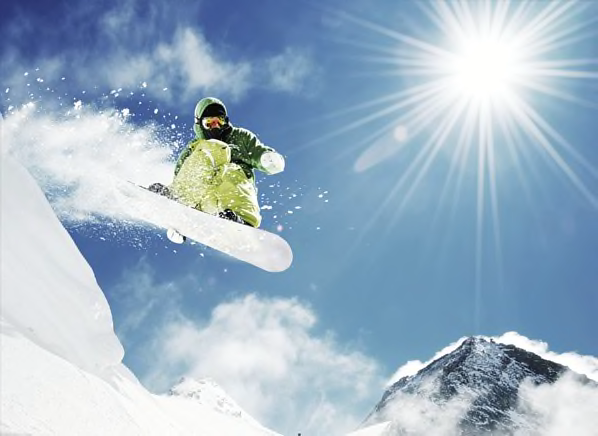 In cold-weather parts of the country, barbecue grills are covered, lawn chairs garaged, and beach bags emptied. But there's one summer symbol that should not hibernate in the winter: sunscreen.
Ultraviolet (UV) light from the sun can damage your skin year-round, even during winter months, when the sun shines for fewer hours per day. Plus, consider this: Cumulative sun exposure increases your risk for skin cancer, especially the basal and squamous cell types that, although curable, can be disfiguring and costly to treat. Bottom line? Just because you're not lying on a beach or working in your garden doesn't mean you can't get too much sun.
In fact, winter conditions can multiply UV radiation. Fresh snow nearly doubles your UV exposure, as it reflects sunlight back up at you—the UV light hits you on it's way down from the sun, then again on its way back up as it bounces off the snow. Also, if your winter holiday plans involve a trip to the mountains for skiing or snowboarding, be aware that UV radiation increases by 5 percent for each additional thousand feet in elevation. (So at an elevation of 6,500 feet, you can be exposed to 30 percent more UV radiation than at sea level.)
So how do you protect yourself? As in the summer, you'll get optimal UV protection in winter by following a few simple steps:
Use one of the broad-spectrum sunscreens we recommend. And don't be tempted to rely on your moisturizer with SPF—it's not sufficient.
If you still have a bottle left over from the summer, check its expiration date. It doesn't have one? Don't chance it. Buy a new one.
Apply sunscreen at least 15 to 30 minutes before you venture out.
Cover all exposed skin. It takes an ounce (about 2 tablespoons) to get adequate protection. Don't forget your hands, earlobes, and lips. Reapply every two hours if you plan to be outdoors.
Besides wearing sunscreen, also heed these tips for maximum UV protection:
Winter sun is strongest between 9 a.m. and 3 p.m.
Wear sunglasses and cover up with clothing and a hat.
Consider applying a clear film to your car windows—it can block 99.9 percent of UVA and UVB rays.

—Susan Feinstein