Guess brings style savvy to Martian smart watches
Fashion company and tech company team up to make truly fashionable smart watches
Published: January 06, 2015 10:15 PM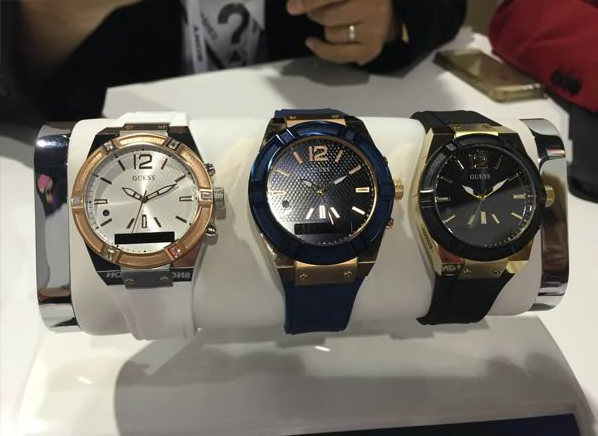 Martian has been a force in the smart watch world for several years now, but it's upping the fashion ante in a new partnership with Guess. We got an early look at prototypes of the new watches, which incorporate Martian's Voice Command feature. They are indeed some very good-looking wrist-wearables—and another sign that design is being recognized as the important force in getting people to actually wear these cutting-edge tech devices.
A Guess representative told us that the new smart watches are aimed primarily at women, but each design will be available in two sizes. They'll be available in the third quarter of 2015, with five or six designs. Prices will start at around $350.
Martian also has nine new models (see the photo below), in addition to the Guess line, . They'll be built of either stainless steel or nylon components, and range in price from $200 to $400. Like the Guess watches, all will feature Voice Command. Look for these in mid-summer.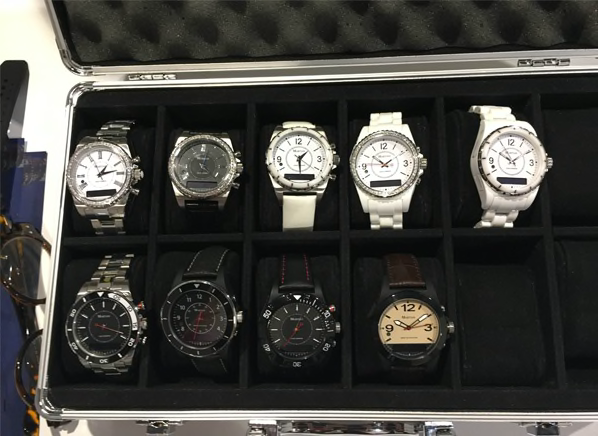 Martian's president Stan Kinsey said that Martian's philosophy is to focus on the core function of smart watches: notifications. It's the only line of smart watches that lets you customize your notifications by app. So, for example, you can tell by the series of long and short vibrations whether you're getting an e-mail, text, social-media alert, or whatever you've set. He also told us the company is working on getting its tech into smaller form factors, adding new technologies when they make sense, and not just because they can.
The Voice Command feature is also a big focus for the company's designs. You can send texts or answer or make a call hands-free, send yourself a reminder, find out the weather, check on sports scores, and lots more with verbal commands. No tapping and swiping. And it works with either iOS or Android smart phones.
Check back here for new lab-test smart watch reviews coming soon.

Click on the image above to find all of Consumer Reports' coverage from CES 2015.