12 reasons Americans hate grocery shopping
Shoppers reveal the most common problems and the worst offenders
Published: April 10, 2015 03:00 PM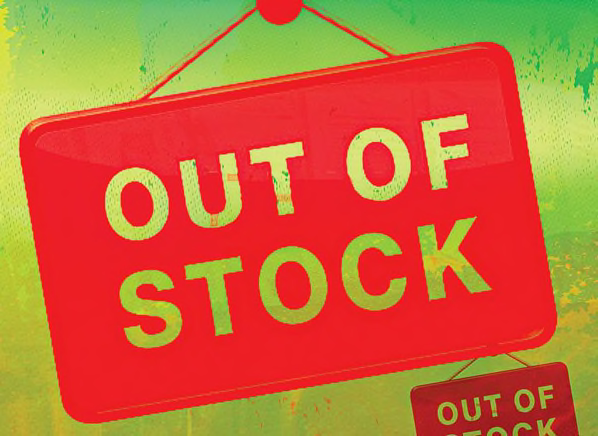 Americans have a love-hate relationship with their supermarkets. One minute, we're blissfully taking in the intoxicating aroma of fresh ripe peaches, the next we're livid over getting stuck on the slowest checkout lane in the store. No doubt a lot of the frustration has to do with the huge investment we make in our stores. Last year, consumers averaged 83 trips and spent $5,400 grocery shopping. While it's unrealistic to expect smooth sailing on every occasion, some chains make the experience more irritating than others.
In our new report on America's best and worst supermarkets, 55 percent of subscribers surveyed experienced at least one problem during the store visit they told us about. But there was quite a range among chains. For example, Publix was the least problematic; only 29 percent encountered any single problem. Conversely, 83 percent of Walmart shoppers found one thing to complain about, more than any other supermarket. Sixty-two percent of Walmart's customers had two or more problems, while 41 percent encountered at least three.
Not all gaffes, of course, are equally egregious. Some are particularly aggravating and occurred well above the average for all supermarkets. For instance:
8 percent of Pathmark shoppers said they were the victim of scanner overcharges; 13 percent said they encountered missing or spotty price labeling.
9 percent of those who shopped at A&P complained about their store selling damaged or expired goods.
11 percent of respondents who shopped at Walmart, Pathmark, and Waldbaum's were put off by dirty floors and shelves.
Here are the 12 most common problems, the grocers that stood out—for better or worse— and the percentage of subscribers who complained.
| | | | | |
| --- | --- | --- | --- | --- |
| Problem | Winner | Percent | Loser | Percent |
| Too few open checkouts | Trader Joe's | 3% | Walmart | 57% |
| Congested aisles | BJ's Wholesale Club | 3 | Market Basket (Northeast) | 35 |
| Too few choices | Raley's | 3 | Aldi | 30 |
| Poor selection of locally-produced products | Wegmans | 1 | Walmart | 19 |
| Uninformed or indifferent staff | Trader Joe's | <1 | Walmart | 30 |
| Confusing layout | Brookshire's | 1 | Schnucks | 12 |
| Out of stock on basic, non-sale items | Fresh Market | 1 | Walmart | 23 |
| Inept bagging | Trader Joe's | 1 | Giant (Pa.) | 10 |
| Out of stock on advertised specials | WinCo | 1 | Pick 'n Save | 24 |
| Inadequate parking | Bi-Lo (Ga., Tenn., N.C., S.C.) | <1 | Trader Joe's | 19 |
| Store offers more junk food than healthy food | Sprouts Farmers Market | <1 | Walmart | 10 |
| Spotty labeling of prices | Lowes Foods (N.C.) | <1 | Pathmark | 13 |
—Tod Marks