Driving the 2016 Toyota Mirai—on the hydrogen highway
The promise of free fuel for three years makes this fuel-cell car an intriguing option
Published: April 21, 2015 10:00 AM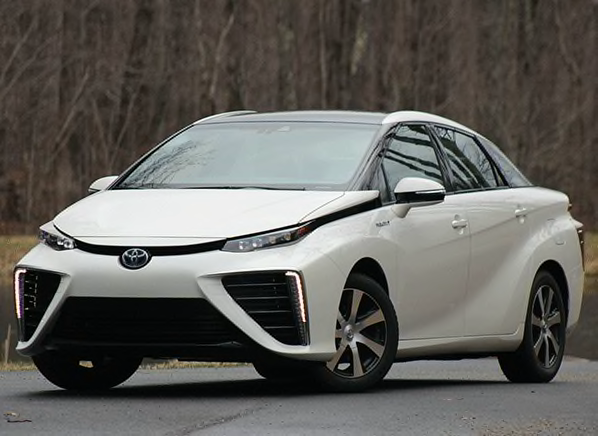 Toyota brought a Mirai to our test track to give us a glimpse of this hydrogen future. If you can get past its angry-space-lizard styling to try it out, the $57,500 (before clear-air incentives) Mirai drives pretty much like any other car. Power delivery from the 153-hp electric motor is a bit on the sluggish side as it attempts to motivate this 4,100-pound, Camry-sized car. Still, the suspension soaks up bumps well, and handling is not that much different from a Prius. Also, because electric motors provide the power, the Mirai is very quiet inside.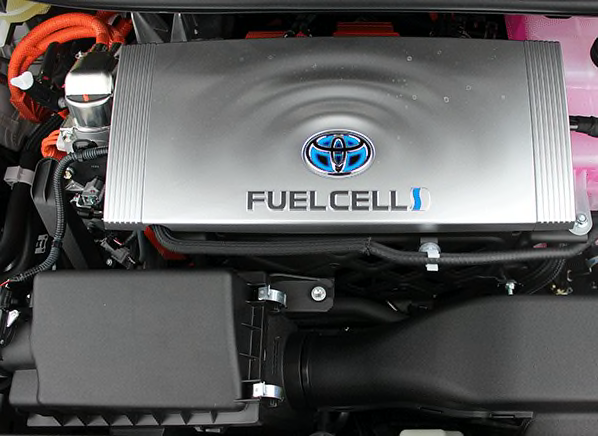 Toyota claims the Mirai can go up to 300 miles on high-pressure gaseous hydrogen stored in its two carbon-fiber tanks. This range is the big advantage of fuel-cell cars, according to automakers. They're not inherently limited to shorter trips like battery-powered cars such as the Nissan Leaf. And unlike the Tesla Model S—the one battery-powered car with decent range—the Mirai can be fully refueled in less than five minutes.
Inside, the car feels like a cousin of the Prius, with a similar electronic shifter and two-tiered dash. The Mirai seats four adults and comes fully equipped with front and rear heated leather seats, dual-zone climate control, and a navigation system. The only option is a feature that will let owners send power from the Mirai back to their home during a power outage.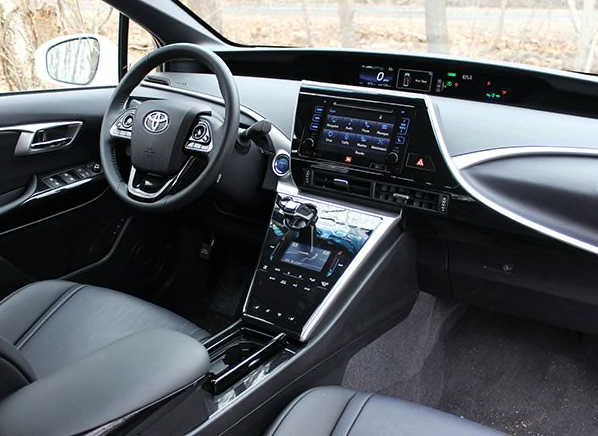 Despite Toyota's attempt to make the Mirai a seamless transition from a gasoline-powered car, the harsh reality of fuel-cell vehicles is the limited availability of hydrogen fueling stations. We experienced the refueling process with the Hyundai Tucson Fuel Cell Vehicle we rented from Hyundai last winter.
Initially, the Mirai will be sold only in areas near existing hydrogen stations, limiting it to small pockets of Northern and Southern California. But Toyota is working with California and some private companies—including Honda and Hyundai—to fund construction of a planned 100 stations throughout California, with 12 additional stations located in five northeastern states.
Toyota hopes to sell 200 Mirais in California by the end of 2015 and as many as 3,000 in coastal U.S. cities by the end of 2017. Whether consumers snap them up will go a long way toward determining the viability of the hydrogen economy.
—Eric Evarts