10 cheap housecleaning tools that will keep your home spotless
You don't need to spend a fortune on cleaning supplies
Published: April 27, 2015 08:55 AM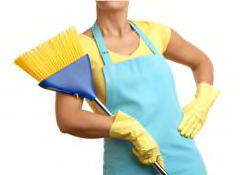 You don't have to hire a cleaning team or purchase professional-grade cleaning supplies to rid your home of dirt and dust. We asked Consumer Reports' experts and a panel of pros for advice on the best housecleaning supplies. We found 10 cheap cleaning supplies that can handle many of your housecleaning chores.
Turns out, you can purchase the full set of items on the list below for $58.20 to $115.55, based on the lowest online prices at Amazon, Bed Bath & Beyond, and Walmart.
Get more tidying-up tips with our smart person's guide to spring cleaning, use these 5 ways to brighten and declutter your home, and find safer cleaning supplies. Also take a look at our buying guide for all-purpose cleaners.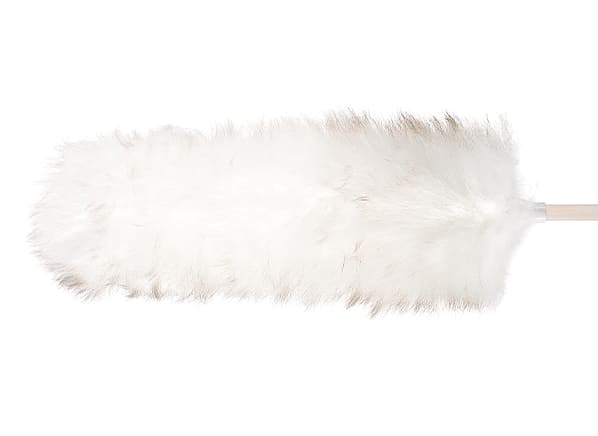 Lambswool duster
Price: $5 to $19 (depending on size)
Best for: Dusting large surfaces, such as walls.
Tips: Smoosh it into hard-to-reach spaces, such as recessed lighting and radiators. It's gentle on furniture and delicate knickknacks. Use it instead of a feather duster; vacuum it after each use.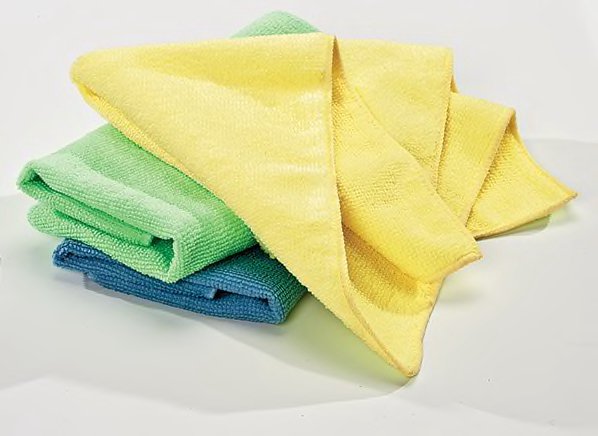 Microfiber cloth
Price: $1.00 to $1.60 (per-unit price in multipacks)
Best for: Dusting and polishing surfaces and furniture.
Tips: Use it dry or slightly damp, but don't drench it in cleaning solution. Use the soft, fluffy cloths to hold dust and minimize the chances of scratching surfaces. Use the less-absorbent, flat-weave cloths for cleaning and polishing glass and hard surfaces.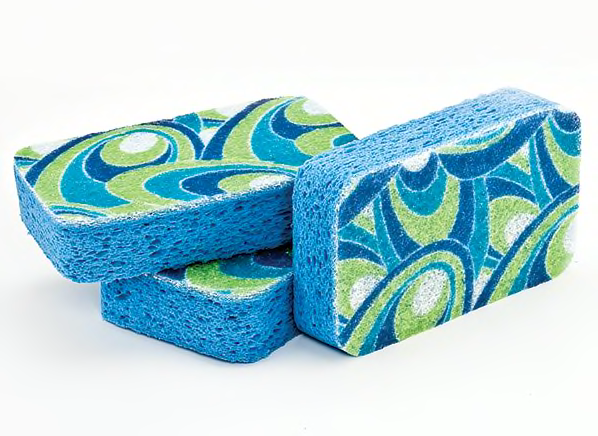 Scrubby sponge
Price: $0.75 to $3.00 ea.
Best for: Getting gunk off pots and pans.
Tips: The sponge should have one abrasive side and one soft side. Be sure to use the right amount of abrasiveness for the surface you're cleaning. Pink and yellow sponges tend to be less abrasive than other scrubbing pads. Check labels for recommended uses.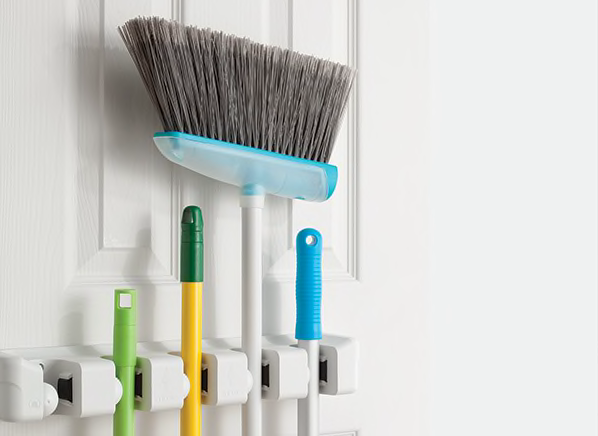 Angled broom
Price: $6.00 to $18.00
Best for: Sweeping dust from floors and corners. The slant allows you to get into corners to dislodge dust.
Tips: Don't pair it with a dustpan! Instead, use a hand-held vac to suck up the sweepings.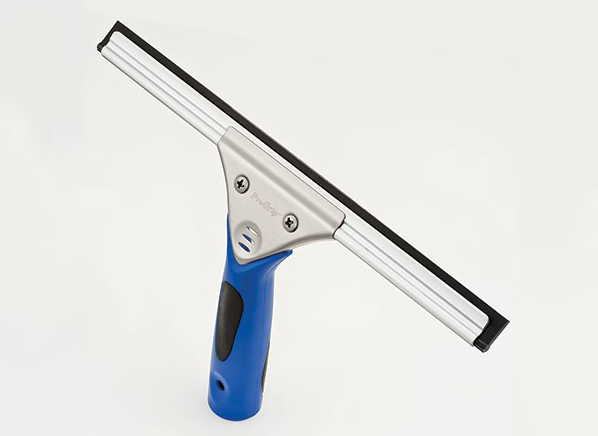 Squeegee
Price: $3.60 to $15.00
Best for: Cleaning glass windows and shower doors.
Tips: After applying cleaner to the glass with a cotton rag or a sponge, scrub the surface. Then wet your squeegee to, well, squeegee it off. Use only on wet surfaces—a dry surface will scratch.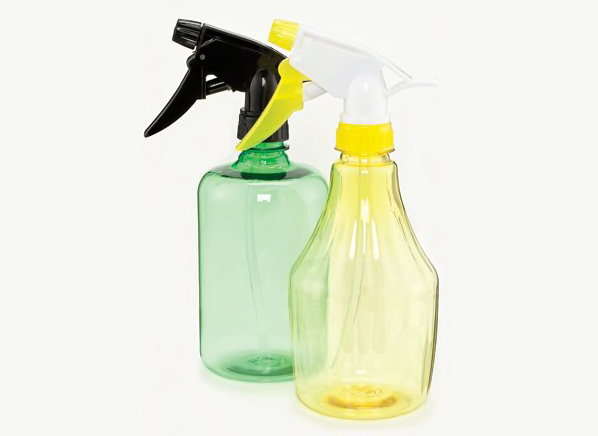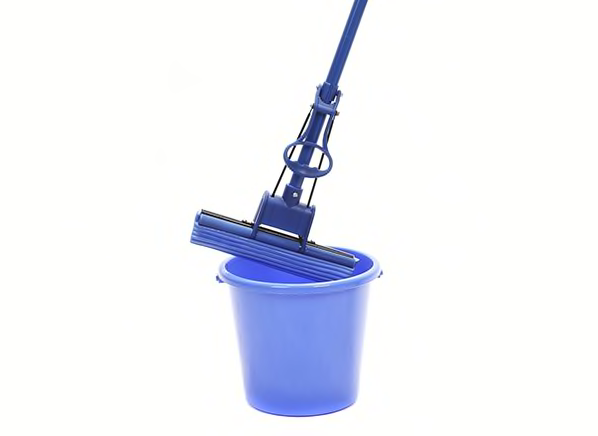 Sponge mop and bucket
Mop price: $6.65 to $15.00; Bucket price: $18.00 to $20.00
Best for: Spiffing up floors.
Tips: Use hot water to dissolve the dirt. Of course, never wring out a dirty mop in your bucket of water. Use a double-pail bucket for a clean and dirty side. When you are done, flush the dirty water down the toilet.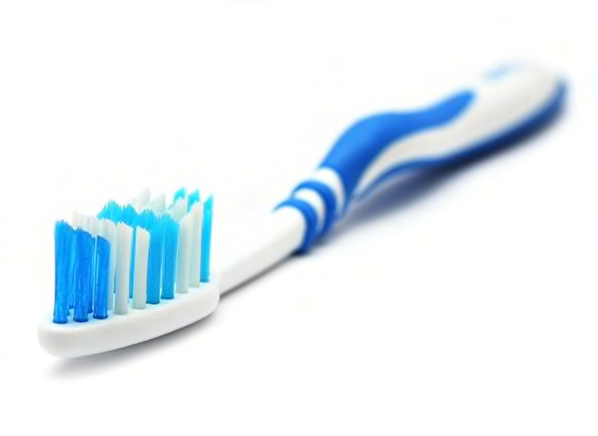 Toothbrush
Price: $0.95 (per brush, in multipacks)
Best for: Getting into hard-to-reach spots—think window mullions, shower-door tracks, switch plates, and faucets.
Tips: Use a moistened brush to help trap dirt in the bristles.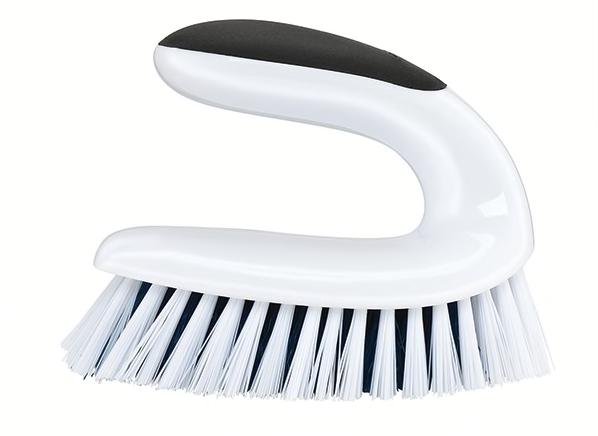 Grout brush
Price: $1.25 to $5.00
Best for: Cleaning grout lines between tiles.
Tips: First, spray cleaner on the grout. Give it time to break up grime, then scrub using a back-and-forth motion. Rinse and wipe clean. You can also use it for cleaning shower-door tracks and around the base of the toilet.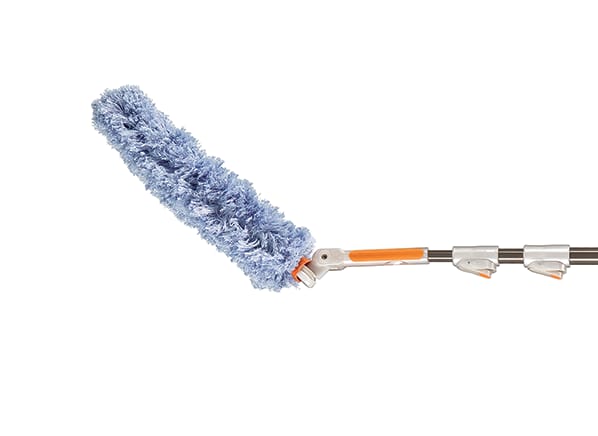 Extendable microfiber duster
Price: $7.00 to $10.00
Best for: Collecting dust and cobwebs from ceiling fans, crown molding, and other high places.
Tips: Dust, shake debris onto floor, vacuum it up. Repeat. When you're done, follow manufacturer's instructions for washing the microfiber head.
Editor's Note:
A version of this article also appeared in the March 30, 2015 issue of How to Clean (practically) Anything.