Is canned fish as healthy for you as fresh fish?
Salmon and sardines are good choices, but be cautious when it comes to tuna
Published: May 11, 2015 06:00 AM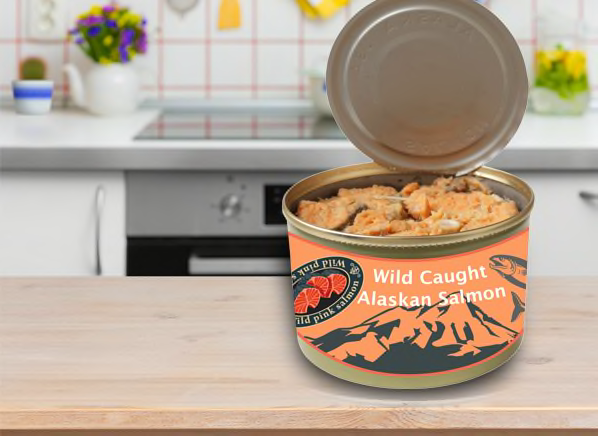 Editor's Note: Read Consumer Reports' take on changes the Food and Drug Administration made to its advice on fish consumption for women of childbearing age, pregnant women, and young children in January, 2017.
Q. Is canned fish as good for you as fresh?
A. Both canned and fresh fish are a good source of protein and other important nutrients, and one isn't necessarily healthier than the other. For example, data from the U.S. Department of Agriculture (USDA) show that fresh and canned fish have comparable amounts of omega-3 fatty acids—good fats that may help lower your risk for cardiovascular disease.
In fact, a USDA study found slightly higher levels of two omega-3s in canned pink and red salmon than it found in fresh. Canned salmon has other merits, too. A 3.5-ounce serving delivers almost as much calcium as a glass of skim milk—if you eat the soft little bones. Another bonus is that most canned salmon is wild caught, not farmed (the label will indicate if it's wild or farmed), and according to some research, wild salmon contains less mercury than farmed. Wild salmon (both canned and fresh) is also considered safer when it comes to pesticides and is less likely to contain possible carcinogens called PCBs, which have been detected in farmed salmon.
Both fresh and canned sardines are another healthy option. According to the Food and Drug Administration, sardines contain far less mercury than most other fish, and a 3.5-ounce serving contains as much omega-3 fatty acids as pink salmon.
However, when it comes to tuna, our experts are concerned about mercury levels in both canned and fresh. Consumer Reports recommends that pregnant women avoid all tuna because mercury can damage the brain and nervous system, especially when exposure occurs in the womb. And we suggest that everyone else limit their tuna consumption based on their body weight. Canned light tuna and fresh skipjack tuna contain less mercury than canned and fresh albacore, but limits based on weight still apply. For example, a 143-pound person can safely eat about 4 ounces of albacore a week, and 13 ounces of light tuna. We also recommend that pregnant women avoid eating other high-mercury fish, such as shark and swordfish.