Luggage and accessories that make great Mother's Day gifts
Mom will appreciate these gifts every time she travels
Published: May 03, 2015 08:00 AM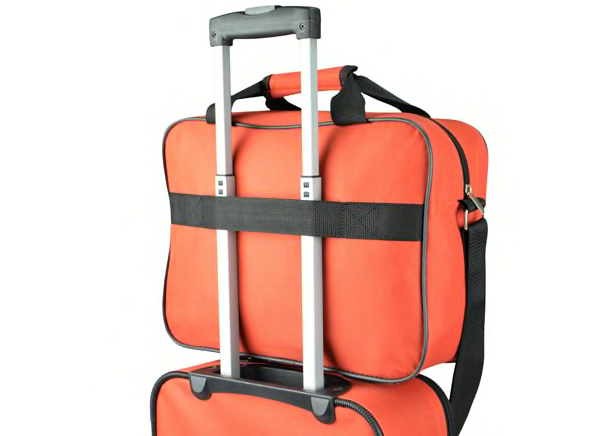 A new piece of luggage or two for Mother's Day is a gift that will endure for years. And with frequently changing airline luggage rules and fees, mom probably needs a fresh bag if she's still using the one she got for her honeymoon. Here are a few ideas for how to select luggage that Mom will love.
Luggage to bring on board
These days you can board most planes with one "carry-on" (stowed in the overhead bin) and one "personal item" (under the seat). Mom can pack a lot of punch in just these two pieces, so why not get her the proper size bags? With the right personal item and carry-on, she can avoid baggage claim for even a weeklong trip.
When shopping for the personal item, look for bags called under-seat carry-on, cabin bag, or boarding bag. Make sure the personal item has a sleeve or piggyback strap to slide over the handle of the larger carry-on to create a single rolling piece. Remember, don't rely on the merchandise tag or the website description to tell you if it's a personal item or a carry-on. Allowable sizes vary, so check with the airline. Then measure the bag yourself.
Luggage locators
Mom will breathe easier knowing that she can always locate her checked luggage—even if she's at JFK and the luggage ended up at LaGuardia. Luggage locators use cellular networks and/or Bluetooth technology to tell you where your bag is located. Examples of this type of device are Trakdot and LugLoc. Drop one of these palm-size units into your suitcase, and your phone will tell you where your luggage is.
Packing organizers
Help Mom get the most out of her packing space with various types of packing organizers. For example, packing cubes come in various sizes and keep a suitcase organized and neat. You pack your items inside the nylon cubes, zip them closed, and place the cubes inside the suitcase. A flat toiletry kit avoids the bulkiness of a typical toiletry bag. If Mom treasures neatly folded shirts, she will be thrilled with this Eagle Creek Pack-It Specter Folder.