Take the guesswork out of mower maintenance
Cub Connect from Cub Cadet logs oil, blade, and filter changes
Published: May 04, 2015 04:00 PM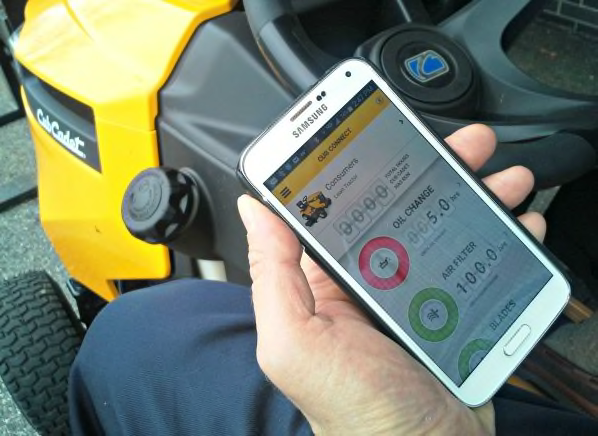 Keeping track of when to change the oil, sharpen the blades, or replace the filters of your riding mower used to be a combination of checking the mower's hour meter and following guidelines in your owner's manual. But now MTD is giving owners of their latest Cub Cadet tractors the option to use their smartphone and a Cub Connect app to help schedule routine maintenance.

Setting up the Cub Connect app with the Cub Cadet XT tractor Consumer Reports tested was no trouble. The module is built into the hour meter in many of the brand's latest models, and it connects via Bluetooth to the Cub Connect app, which can run on iOS or Android phones. In little time we could spot-check maintenance needs, and the app lets you take the lead on who does the necessary upkeep.

Like to do it yourself? The app shows you how, step-by-step, with videos where appropriate. You also get a parts list for any given procedure, and a way to order them online. Prefer to have your local dealer do the work? The app will help you locate dealers and schedule a tune-up.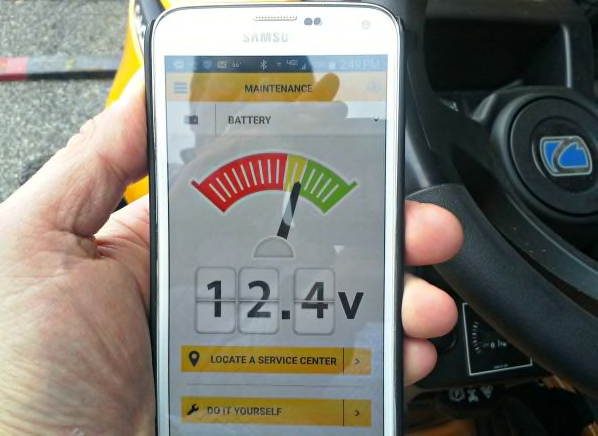 During our tests, we observed what the app was tracking and saw the air filter (replaced every 100 hours), engine oil (change initially after five hours), blades (sharpened every 50 hours), and battery. There are also scheduled tasks recommended for every 10, 25, 50, and 100 hours. Once you've completed a task, you reset the monitor for that task, and the app will log it as completed.

The app is designed to operate more in the background than in your face—nagging isn't part of the program. And if your phone is out of commission or off while charging, it's no problem: The meter in the tractor will keep track of the hours and update the app once you reestablish contact.

The one caveat to mention is that Cub Cadet is among the more repair-prone brands of lawn tractors and zero-turn-radius riders. Perhaps with regular use of the Cub Connect app, you could help the odds that your machine will last as long as it should.

Be sure to check our lawn mower buying guide if you're in the market for some new gear. Top picks from our riding mower Ratings include the 42-inch John Deere X300 lawn tractor, $3,000; the 54-inch, wide-deck Craftsman 20445, $3,500; and the 42-inch Troy-Bilt Mustang 42" 17WFCACS, $2,300, a zero-turn-radius rider.

—Ed Perratore (@EdPerratore on Twitter)