4 smart sun safety strategies
Here's must-know advice about sunscreen, skin checks, and sun sensitivity
Published: June 27, 2015 06:00 AM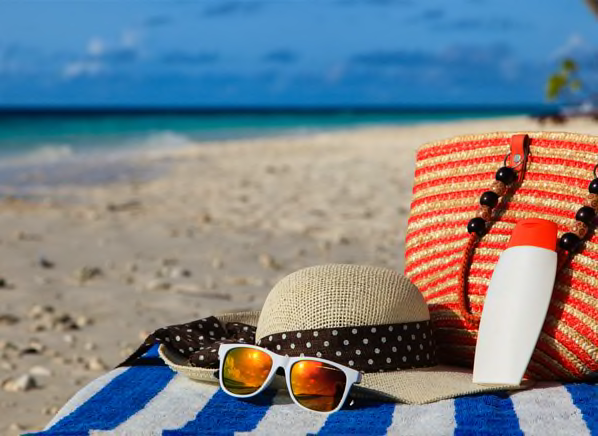 Your skin is on display more at this time of year than any other. But as you shed layers, you're also exposing it to ultraviolet rays from the sun, which can be harmful. Survey after survey has found that many people have misconceptions about how to stay safe in the sun or that they don't put into practice what they know. Here are four common mistakes to avoid.
Mistake 1: Using sunscreen, but incorrectly.
Last summer we interviewed 135 consumers at a beach near our headquarters in Yonkers, N.Y. About 60 percent said they did what our experts advise—put sunscreen on 15 to 30 minutes before heading out so that it has time to form a protective film. But only one-third said they reapply it every 2 hours, which most sunscreen labels instruct.
Other evidence shows that people use about half the amount needed for full protection. And according to our testing, half the amount applied means you get half the SPF. Use a teaspoon on each body part or area exposed to the sun: one for your ears, face, and neck, for example, and another for each arm.
Mistake 2: Going without additional protection.
No sunscreen keeps out 100 percent of UV rays, so you need other sun-shielding strategies. Seeking shade is a good move, but even canopies, trees, and umbrellas won't block all UV light. Dressing right is important. Clothes with built-in sun protection (ultraviolet protection factor, or UPF) work well, but we found that tops made of tightly woven cotton or a polyester-­spandex blend provide a UPF above 100. Add a broad-brimmed hat and sunglasses that block 99 to 100 percent of UV rays, and you're all set.
Mistake 3: Not knowing which med­ications make you sun sensitive.
You could be more susceptible to burning or get a painful rash. Those drugs include antibiotics (fluoroquinolones, tetracyclines, and sulfonamides), diuretics (fu­ro­semide and hydrochlorothiazide), pain relievers such as ibuprofen and naproxen, tricyclic antidepressants, statins, and sulfonylureas. The same holds true for anti-aging products such as retinoids (isotretinoin and tretinoin) and glycolic and salicylic acids.
Mistake 4: Not following the appropriate screening strategy.
You might find that annual skin exams by a professional are reassuring. But the best strategy is to become familiar with your skin and alert your doctor if you see something out of the ordinary, such as an existing mole that begins to change or a new mole that looks different from others you have. Talk with him about how and when you should be screened if you have a family history of melanoma, a personal history of frequent sunburns, or a large or increasing number of moles (they might be precancerous), or if you're fair-skinned or heavily freckled.
—Karyn Repinski