11 small specialty appliances for special occasions
Consumer Reports lets you know which are worth the counter space
Published: November 25, 2015 07:00 AM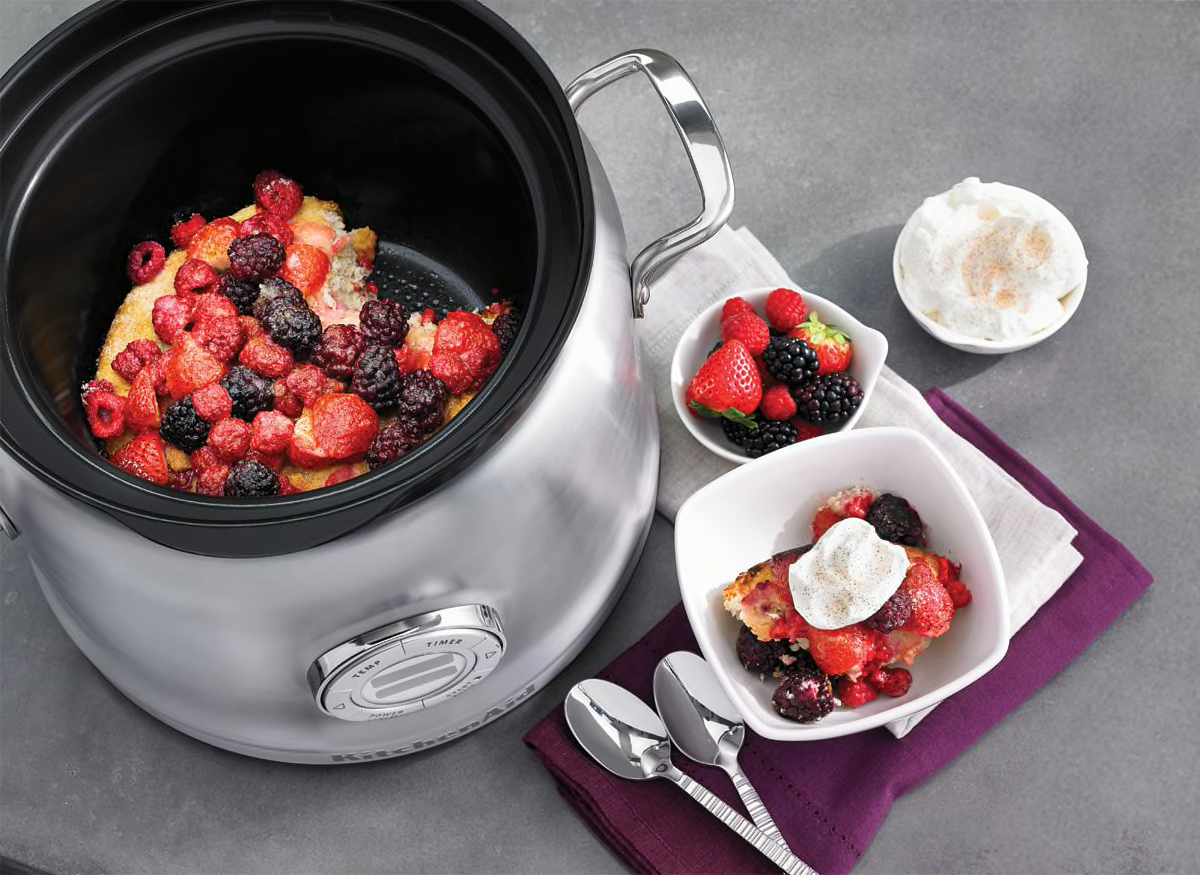 The race for space on your counter is on. Big brands like KitchenAid and Electrolux are launching lines of small appliances to complement their large ones. And both new and established brands are coming up with clever ways to help you prepare and cook tasty meals. Consumer Reports has tested a variety of small specialty appliances to see which deserve a place on your counter and which don't. Here's the details.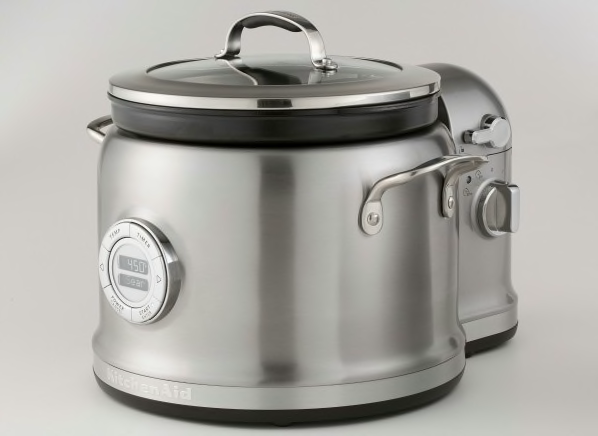 KitchenAid Multi-Cooker
We paid $400 for the 4-quart KitchenAid Multi-Cooker and an optional Stir Tower accessory. KitchenAid claims it, "delivers consistent culinary results with more than 10 cooking methods for amazing versatility." Pre-programmed settings are sauté, sear, soup, yogurt, risotto, rice, boil/steam, simmer, keep warm (up to 24 hours), and slow cook low and high.

Worth the space? We caramelized onions (yum!) and cooked chili, ham, grits, and much more. The KitchenAid Multi-Cooker might be just the right gift for the person who likes to cook.

Read the full story.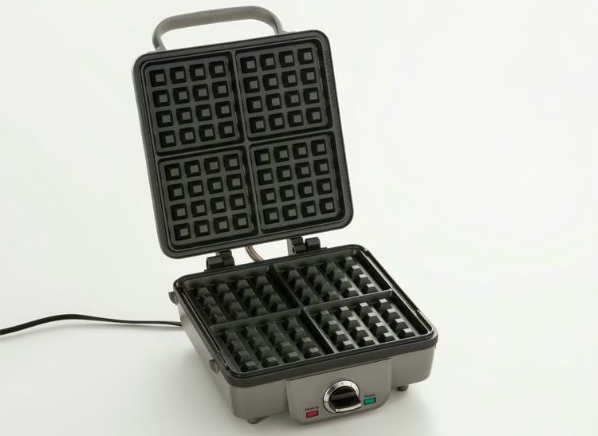 Cuisinart Breakfast Central Belgian Waffle Maker WAF-300, $100
The Cuisinart waffle maker served up plate after plate of Belgian waffles that were nicely and evenly cooked on both sides, whether on low or high heat. The waffle iron turns out four waffles at a time, leaving you time and beeps when the waffles are ready to serve. The nonstick waffle plates are easy to clean as are the pancake plates that come with the machine.

Worth the space? Depends how much you like waffles. Consider making room over the holidays when you're having overnight guests and serving them breakfast.

Read the full story.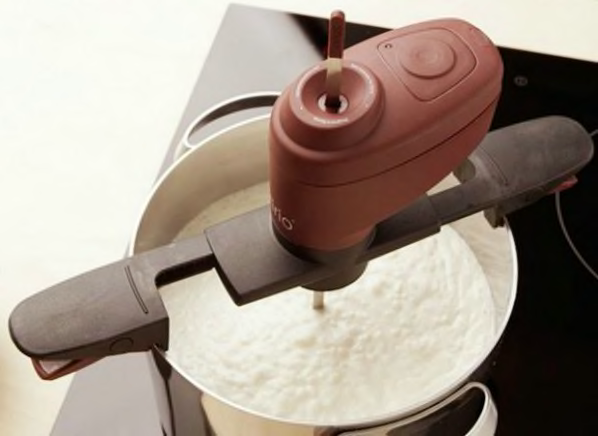 Stirio Hands-Free Stirrer
The Stirio Hands-Free Stirrer, $54, "clamps onto your pot and will stir any food; for example, porridge, risotto, or stew, while you can put your feet up and enjoy a glass of wine or set the table." The Norway manufacturer, Unikia, also claims that Stirio is safe to use with nonstick coated pots, the rechargeable motor provides at least one hour of stirring before you recharge it, the motor is "silent."

Worth the space? Stirio works best on sauces and soups, which usually don't require constant stirring. Making risotto was a challenge and Stirio wasn't that quiet.

Read the full story.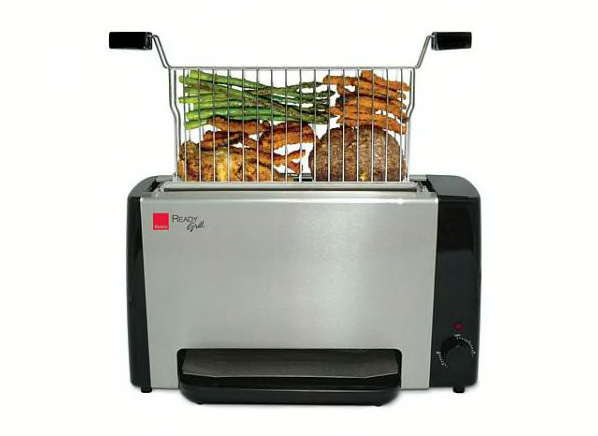 Ronco Ready Grill
Ronco claims the $120 indoor grill makes delicious, grilled meals in just 20 minutes. Ronco says the smokeless grill offers true grilled flavor and that it even cooks frozen foods straight from the freezer. The removable grill basket and drip tray make cleanup a snap.

Worth the space? We tested the Ronco by cooking fried chicken, French fries, steak, sausage, bacon, toasted cheese sandwiches, and burgers and found the Ronco grill preheated fast, cooks much faster than a regular oven, and was even faster than a convection oven.

Read the full story.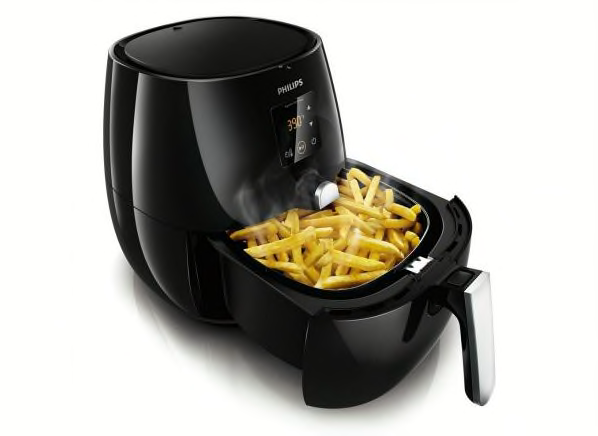 Philips Digital Airfryer
Philips claims this odd-looking appliance "fries, bakes, roasts, and grills with a tablespoon of oil or less." It says the $349 appliance cooks fast with perfect results, and that it's easy to use.

Worth the space? Testers were sad to see the Philips Airfryer leave our labs. It quickly preheats, cooks much faster than a regular oven and turned out delicious meat and potatoes. The instructions suggest cutting cooking times in half and reducing conventional oven temperatures by 70° F for pre-made packaged foods, but you'll have to experiment.

Read the full story.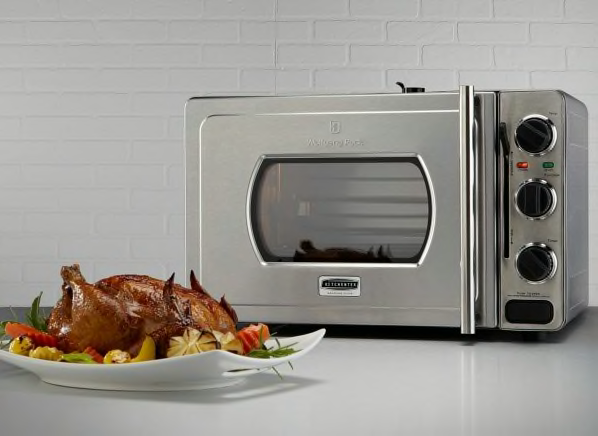 Wolfgang Puck Pressure Oven
Celebrity chef Wolfgang Puck wants families to gather at the dinner table and enjoy a great meal together. He admits that's hard to do, and his solution is the Wolfgang Puck Pressure Oven, $250. Puck promises that you can cook extraordinary meals just like he does and that food cooks in one-third the time. He adds that the $249 Pressure Oven can replace your oven, toaster, and microwave.

Worth the space? It works, but not as dramatically as claimed. And don't give away your toaster or microwave yet. The manual for the Wolfgang Puck Pressure Oven says it takes 7 minutes for lightly toasted bread—most toasters pop up medium toast in about 2 minutes—and a cup of water won't come to a boil like it does in a microwave.

Read the full story.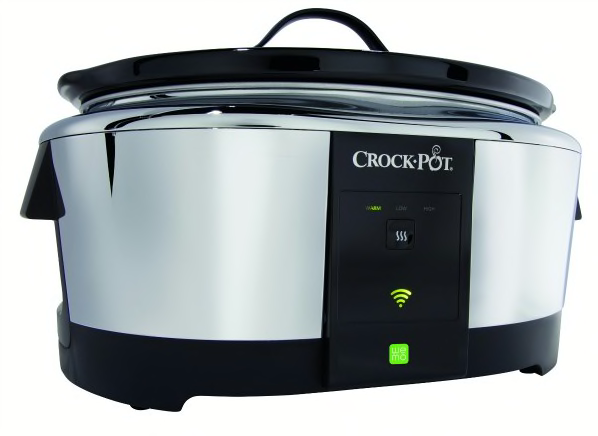 Crock-Pot Smart Slow Cooker
Fuss-free functionality is still the biggest appeal of slow cookers. You simply add in the ingredients, turn on the cooker, and some hours later, dinner is served. Now Crock-Pot, the brand synonymous with slow cooking, is rethinking the product with the WeMo-enabled Smart Slow Cooker, the first slow cooker that you can control and monitor from your smartphone.

Worth the space? The smart Crock-Pot, $150, did a fine job of heating water and it also turned out a pretty nice beef stew. But so did lower-cost models without the connectivity.

Read the full story.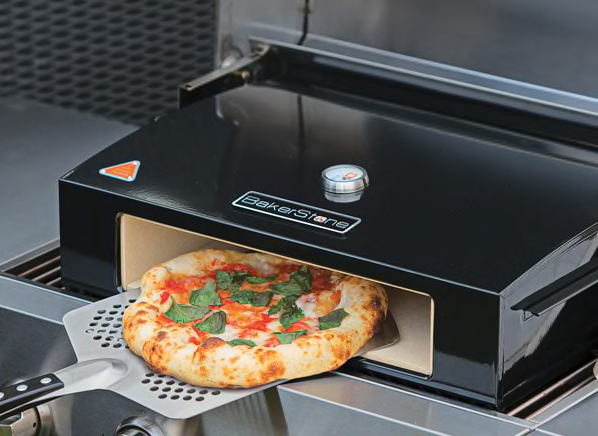 BakerStone Pizza Oven Box
What if you could turn your gas grill into a gourmet pizza oven for about $150? The BakerStone Pizza Oven Box is supposed to do just that, and fast, turning out pizzas in two to four minutes. The grill pros and pizza master at Consumer Reports ate a lot of pizza to put these claims to the test.

Worth the space? The pizzas took about four minutes to bake in the box and less time to devour.

Read the full story.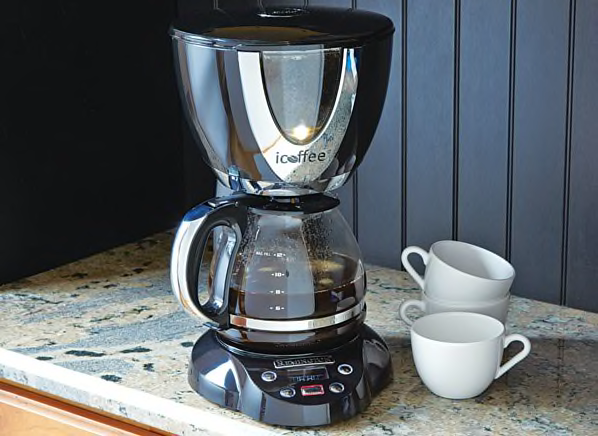 Remington iCoffee
The Remington iCoffee, $150, looks like a conventional drip coffeemaker with a giant basket. But the differences are more dramatic. While a traditional drip coffeemaker showers the coffee grounds with water from above, the iCoffee uses SteamBrew, a process that uses hot water jets to soak and stir the grounds in a swirling soup, akin to a French press.

Worth the space? At the beginning and end of the brewing process, the machine plays notes from Mozart's "Eine Kleine Nachtmusik" perhaps a suggestion that you and your coffeemaker will make beautiful music together.

Read the full story.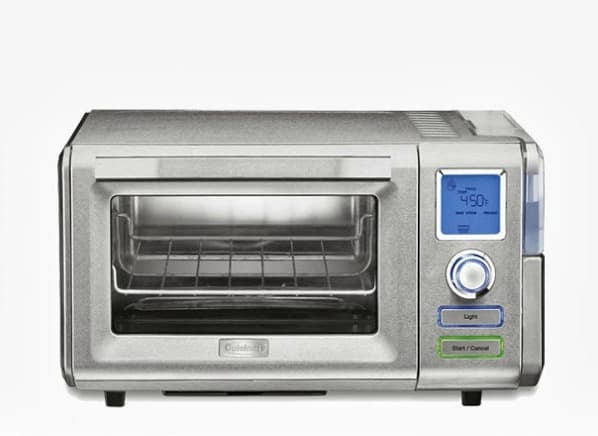 Cuisinart Steam Advantage CSO-300
The Cuisinart Steam Advantage CSO-300, $300, looks like a regular toaster oven, which means its size limits you to cooking one dish at a time, but it has a removable reservoir that you fill with tap water. The results were impressive in our tests. When set to 450° F steam-bake mode, the Cuisinart cooked a fairly evenly browned 4-pound chicken in about 40 minutes—half the time needed for a conventional electric oven set to 350° F.

Worth the space? We liked the chicken but didn't save any time cooking rice or broccoli, compared to when we prepared them on a cooktop and in a microwave. Our steam-baked loaf of bread was slightly crispier than the bread turned out by a conventional oven.

Read the full story.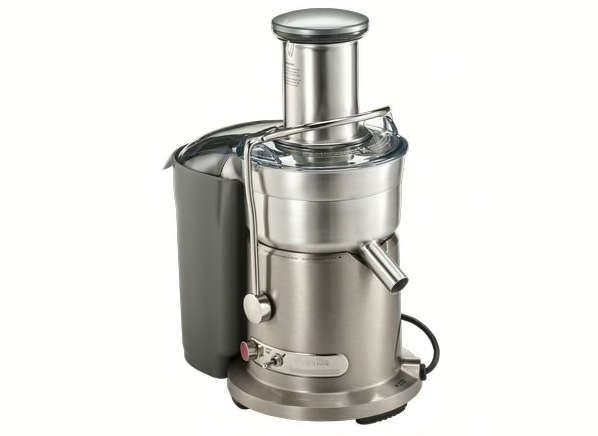 Breville Juice Fountain Elite
Breville makes a lot of exceptional small appliances, including our top-rated food processor, the Breville Sous Chef BFP800XL/A, and our number one toaster oven, the Breville Smart Oven BOV800XL. It can now add juicer to the list of things it does well, after the Breville Juice Fountain Elite 800JEXL/B, $300, landed on our list of top juicer picks.

Worth the space? Breville's extractor-style juicer cranked out very good juice, plus it has many of the convenience features we look for, including an extra-wide feed tube, which means less cutting up of fruits and vegetables, plus a separate juice jug and pulp container.

Read the full story.
—Mary H.J. Farrell (@mhjfarrell on Twitter)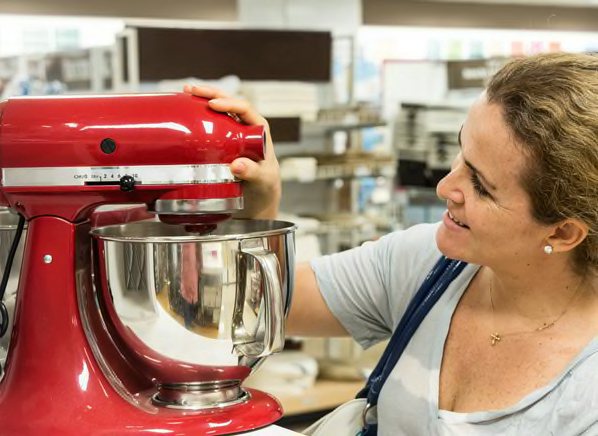 Small appliance Ratings and recommendations