When you shop through retailer links on our site, we may earn affiliate commissions. 100% of the fees we collect are used to support our nonprofit mission.
Learn more.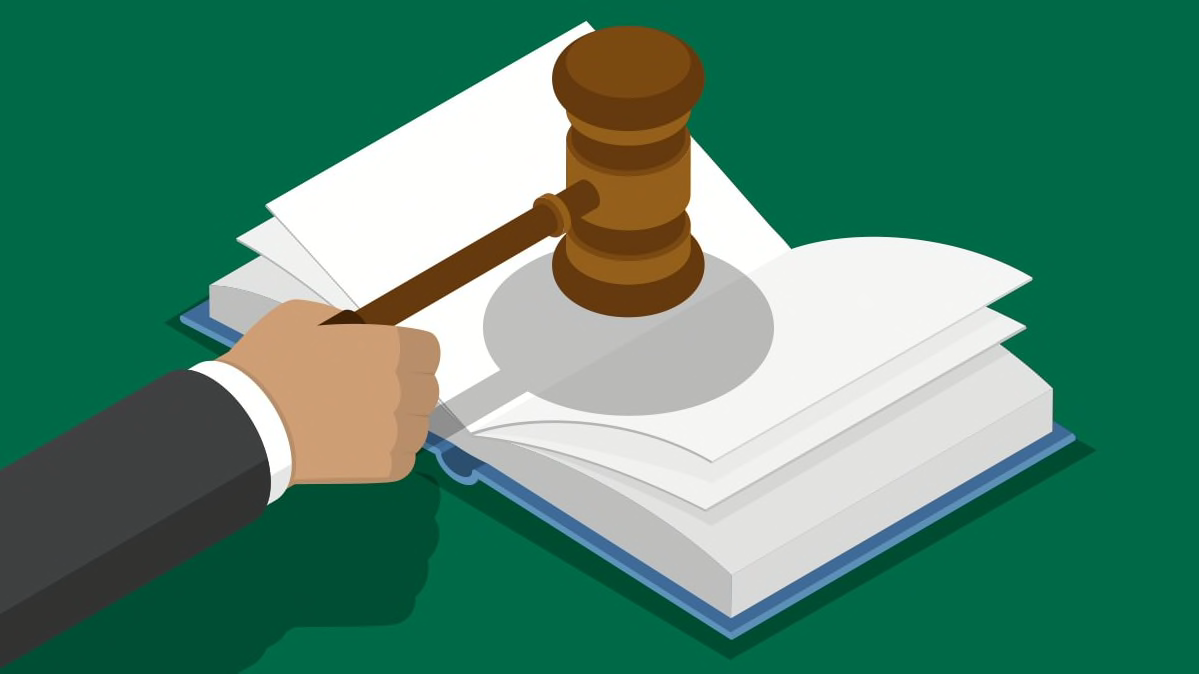 College students who say they were cheated by their school may find it easier to have their loans forgiven, at least for now.
A U.S. District court on Tuesday reinstated regulations (PDF) that would allow students to seek the cancellation of their federal student loans for claims that they were misled about the cost and quality of their education.
The court struck down a challenge to the rules by a coalition of for-profit colleges, which have been the target of numerous lawsuits alleging fraudulent practices.
The Obama administration implemented the so-called borrower defense rules in November 2016, but they were put on hold by the Trump administration before they could take effect. The regulations lay out a clear process for students to have their loans forgiven if a college is found to have committed fraud or deception.
The rules also call for loans to be automatically discharged when students can't complete their education because the school has shut down. In addition, schools can't force students into arbitration, nor can they ban class-action lawsuits.
A History of Fraud
The Obama administration asserted that the rules (PDF) were needed after a number of for-profit colleges closed their doors—among them Corinthian College in 2015 and ITT Tech in 2016—amid widespread allegations by state and federal agencies that the schools made misleading claims on training standards and job placement rates, and also for using aggressive recruitment tactics.
More on Managing Student Debt
Many students who attended the colleges claim they received worthless degrees and were left saddled with debt. With the rules on hold, claims by more than 100,000 borrowers have been in limbo for nearly two years. Consumer groups that fought for more protections for student borrowers, including Consumers Union, the advocacy division of Consumer Reports, say this is a big win for borrowers who were targets of predatory colleges.
"Today's decision is a victory for students across the country who've been ripped off by for-profit schools that promised a quality education but delivered a pile of loan debt," says Suzanne Martindale, senior attorney for Consumers Union. "Students who have been defrauded deserve relief, not more delays and the runaround by the Department of Education."
Temporary Relief Only
Today's ruling is not the end of the story. The Department of Education says it will not challenge the judge's decision, which immediately reinstates the rules. But Education Secretary Betsy DeVos is planning new regulations that could replace the existing borrower defense rules, which DeVos says are too vague and could force schools to spend money fighting frivolous claims.
In July, the Department of Education issued new regulations governing fraud cases, which DeVos says will better balance the need to protect borrowers from fraud and protect the federal government from footing the bill for unjustified claims.
Among provisions of that rule, borrowers would need to prove that a college had an intent to deceive them and that the deception caused financial harm, both more difficult standards to meet than current regulations require. Students would also have to be in default on their loans before they could be discharged, instead of being able to make claims while still solvent.
The Department of Education had hoped to finalize the rules by Nov. 1, with an effective date in July 2019. The department says it missed that deadline because it was overwhelmed by almost 40,000 comments from consumer groups—including 15,000 driven by Consumers Union efforts—protesting the changes. Given the delay, the new rules would not take effect until July 2020 at the earliest.
How to Make a Claim
Given this tangled history, it can be challenging for student borrowers who believe they've been defrauded to decide whether a claim makes sense. Here's what you should know.
Understand the requirements. Delve into the details of the borrower defense rules to see whether you qualify. The rules apply only to federal loans, not to private student loans. To get automatic dismissal of your loans, you must have attended a school that closed on or after Nov. 1, 2013, and you may not have re-enrolled in another school for three years.
Go to the Department of Education's website for information on how to file a claim under the borrower defense to repayment rule. You'll find an online application, guidelines on qualification, and what information you need to submit.
Keep tabs on your status. If you already submitted a claim, you don't have to reapply. You can check on the status of the claim at the Department of Education's borrower defense hotline, at 855-279-6207.
Beware of fraudsters. So-called debt relief companies prey on people with student loans, offering to help you discharge loans or qualify for student loan forgiveness programs for a hefty fee. You never have to pay to file a claim to get your loans canceled. Go to the Department of Education's Student Aid website to find a list of legitimate companies that handle student loan servicing and collections, and to get tips on how to avoid student loan scams. The Federal Trade Commission also keeps a list of debt relief companies it has taken action against.