When you shop through retailer links on our site, we may earn affiliate commissions. 100% of the fees we collect are used to support our nonprofit mission.
Learn more.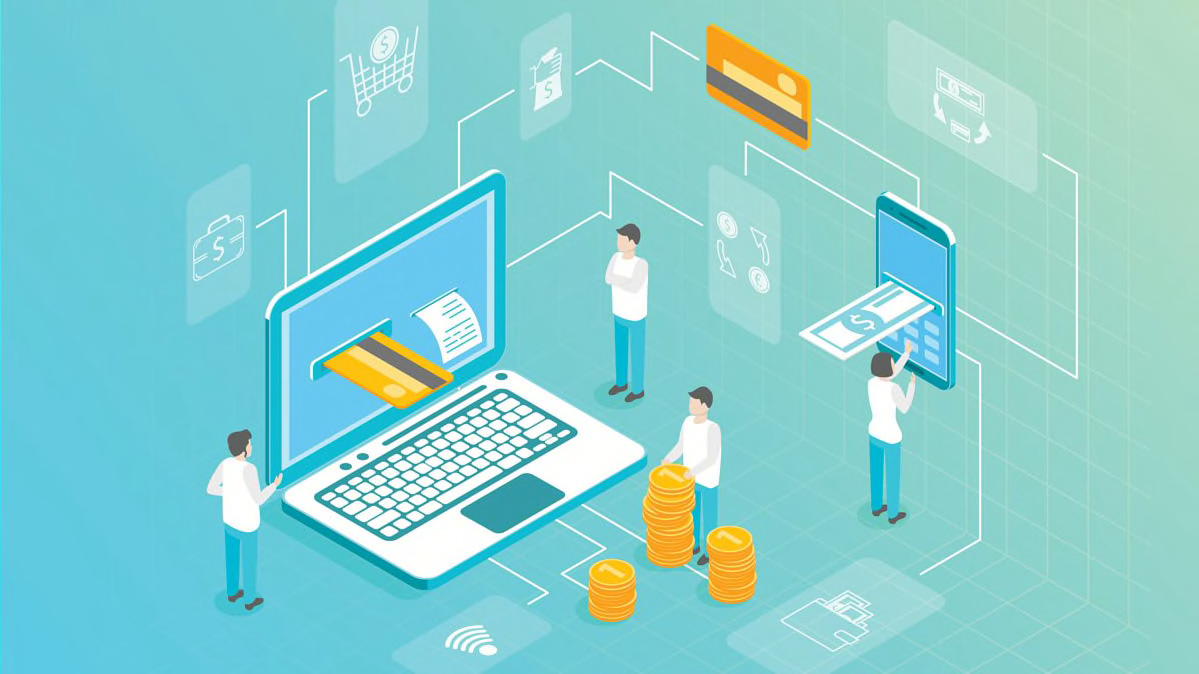 Online purchase scams are now the riskiest type of consumer fraud, based on a review of complaints to the Better Business Bureau's Scam Tracker.
So if you really want that acoustic guitar you spotted on Craigslist or that nearly new Coach bag someone's hawking on eBay, it's best to use a payment system that protects your purchase and your privacy.
The same goes for sellers using online marketplaces. Ensuring you get paid requires finding a way to receive funds that won't backfire and leave you empty-handed.
Mobile peer-to-peer payment (P2P) services, like Venmo, Zelle, and Apple Pay, would seem an appropriate way for individuals to pay each other in these situations. But P2P services aren't meant for commercial use—which buying and selling online is considered to be. If a payment service flags a transaction as commercial, it could ban you from using the service in the future and could hold your funds temporarily.
Venmo's user agreement, for instance, says it can hold disputed funds up to 180 days if you violate its policies, break any laws, or "otherwise cause the company to suffer any damages or incur any expenses." You could also be liable for up to $2,500 per infraction that the company will subtract from your Venmo account.
The P2P services also highly discourage your using them to exchange funds with a stranger in any circumstance. As CR has found, there's a good reason why: In the wrong hands, P2P services can be tools for fraud.
Here are tips on how to pay when you're exchanging goods and money with someone you don't know.
How to Pay When Using an Online Marketplace
• Use the service the seller's website recommends. Your options for paying an individual remotely are generally determined by the website the seller uses to sell his or her wares, says Christina Tetreault, senior staff attorney for Consumers Union, the advocacy division of Consumer Reports. "Etsy has its payment options or services, eBay has its, Amazon has its," Tetreault says. "The consumer seldom has a choice of what the service offers as payment methods."
Etsy, for instance, offers two basic methods for sellers to collect money: Etsy Payments or PayPal—the latter mainly for sellers in countries where Etsy Payments isn't available. "We can't verify or assist with payments made outside of Etsy Payments or PayPal," the site states.
• Fund your purchase with a credit card. A marketplace that has its own payment method or service may nonetheless let you choose where to draw the funds from to make your payments. Those options could include debit card, credit card, cryptocurrency, or cash stored on a prepaid card.
You'll get the most legal protections using a credit card, Tetreault says. Those protections include the right to a chargeback—that is, the right to reverse a payment—if there's a problem with what you get or if you don't get what you ordered at all. She notes that while both debit and credit cards give consumers the right to dispute errors, only credit cards give you the legal right to reverse a payment when the goods are not delivered as agreed.
• Familiarize yourself with websites' consumer protections. You can find them in each site's terms and conditions, or user agreements. Some commercial sites, including Amazon, eBay, Airbnb, and StubHub, offer refunds to buyers when purchases go wrong. Amazon's A-to-Z Guarantee, for instance, protects you for products you purchase on its site from a third-party seller through Amazon Marketplace that don't arrive within a certain period, are delivered damaged, or aren't what you ordered—among other conditions. With eBay's Money-Back Guarantee, you have 30 days from the estimated delivery date to report an item that wasn't delivered or differed from the seller's description.
Be sure to check for limitations, too. EBay's coverage doesn't apply to vehicles, real estate, and items sold by Sotheby's, among other things.
• Prefer PayPal if it's an option. Tetreault and other consumer advocates recommend using PayPal because it offers a purchase protection program that covers buyers and sellers for most items exchanged online. If you don't get what you ordered, or you get something significantly different from what was described, you may qualify for a full reimbursement, including original shipping costs. Read here for more details. (Both you and the seller must first establish PayPal accounts.)
"PayPal is possibly more safe than paying directly with your credit card because you don't have to reveal your billing address to the merchant," notes Amy Haywood, chief counsel for the consumer protection section of the Missouri Attorney General's office in St. Louis. It also can act as an intermediary between buyer and seller, she notes, thus adding another layer of consumer protection above what's offered under law through your credit card.
(Consumer Reports has not studied Payza, a similar service, which is geared toward international transactions; or Payoneer, which focuses on ways for freelance workers to get paid.)
• Avoid other options. Using a cryptocurrency like bitcoin, which some online marketplaces allow, is also problematic, Tetreault notes; among other issues, the transactions are irreversible. "There are no error resolution rights or limits on losses under law," she notes.
Some sellers participating in online marketplaces may suggest you pay by gift card or by wiring money. Don't do it, an FTC spokesperson advises. "That's a sign of a scam, and if you pay that way, it's nearly impossible to get your money back."
How to Pay When Dealing Face-to-Face
When paying a stranger in person, as you might when making a Craigslist purchase, say, don't offer a personal check; by doing that you're providing your bank account information, which can put your money at risk. Instead, consider these payment options and best practices.
• Use a credit card if it's an option. Some individual sellers may use a point-of-sale service like Square or QuickBooks GoPayment in order to accept your plastic. If the seller is using Square's business-focused service—as opposed to its P2P Cash App—you, the customer, can choose debit or credit. (These services charge the seller, not you, a transaction fee.) But as with purchases online, paying by credit card offers the most consumer protections, Tetreault says.
• Find a safe, common space to make the exchange. Craigslist maintains that among the billions of personal interactions the site has facilitated, the incidence of violent crime related to them is "extremely low." Nonethless, the site recommends buyers and sellers take precautions, especially when transacting for high-value items. For instance, be sure to meet in daylight in a well-lit, well-trafficked public place, such as a coffee shop, bank, or shopping center. And consider paying by certified check, not cash, so that you're not carrying around too much money.
Some communities offer "safe deal zones," where buyers and sellers can meet to exchange goods and money. Oklahoma City, for instance, has four such areas, all within police station lobbies or offices—or in their parking lots. All have video surveillance.
"I have yet to hear of anyone who's gotten carjacked in the parking lot of a police department," notes Brad Galbraith, Safe Deal Zone's founder.
• Check out the product before you pay for it. Wherever you make the exchange, be sure you can inspect or test an item—for example, by plugging it into an outlet to ascertain that it runs as promised, Tetreault says. If you discover a problem later, you may not be able to rectify it.
Peer-to-Peer Payment Apps
Technology allows for easy payment of goods and services—but, if you're not careful, peer-to-peer payment apps could end up costing you. Consumer Reports expert, Octavio Blanco, shows 'Consumer 101' TV show host, Jack Rico, how consumers can protect themselves when using peer-to-peer payment apps.