General Motors Introduces 'Ultra Cruise,' an Expanded Hands-Free Driver Assistance System
The new technology expands on Super Cruise, allowing hands-free driving on city streets and rural roads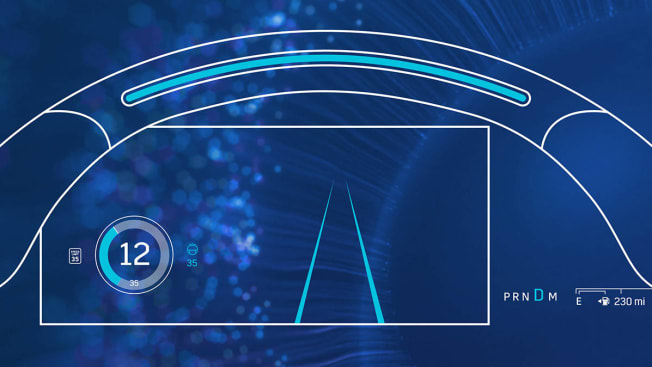 General Motors announced its new hands-free Ultra Cruise driver assistance system, which it described as an extension of its existing Super Cruise feature with the added capability of driving on city and subdivision streets and rural roads. The new system will debut on certain Cadillac models in 2023. 
Like Super Cruise, Ultra Cruise will still require the driver to be looking ahead. An inward-facing camera behind the steering wheel ensures that the driver's eyes are watching the road. The current Super Cruise system warns the driver with flashing LED lights on the steering wheel, and it can bring the vehicle to a gradual stop if the driver does not respond.
Last year, Consumer Reports tested 17 driving assistance systems and awarded Super Cruise the top spot largely due to its direct driver monitoring system and clear communication to drivers when the system was operating. The steering wheel lights change colors to indicate who, or what, is driving. Tesla's Autopilot finished second in our evaluation, mainly because it uses steering wheel inputs as its method of driver monitoring. As is the case with many vehicles, the only way a Tesla determines whether a driver is present is by using sensors to assess whether the driver is holding onto the steering wheel.
GM says that some of its high-end Cadillac vehicles will be available with Ultra Cruise starting in 2023, and that it will be making Super Cruise available on lower-priced models, too. 
Super Cruise launched on high-end Cadillacs in 2017, but its availability has spread, and it is now available on the Chevrolet Bolt EUV. Because of the global semiconductor shortage, Cadillac said recently that it would temporarily suspend Super Cruise in new Escalade SUVs.
"The reason why Super Cruise has been at the top of our list for the last few years isn't because it has the most features. It's because it has the most important feature—driver monitoring," says Kelly Funkhouser, head of CR's autonomous vehicle program. "As Ultra Cruise expands the earlier system's capability onto busy urban and suburban streets, it's more important than ever that it can ensure that the driver is ready to take control in an instant."