When you shop through retailer links on our site, we may earn affiliate commissions. 100% of the fees we collect are used to support our nonprofit mission.
Learn more.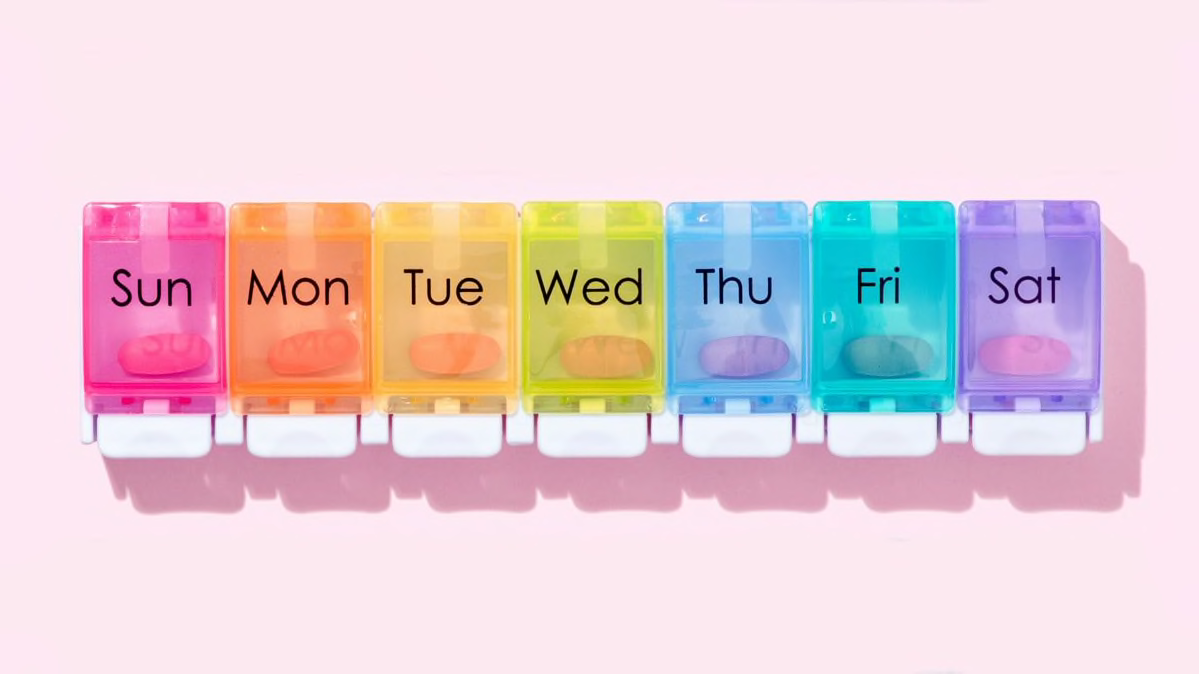 T here are many side effects of aging. A big one? More pills. In a nationally representative Consumer Reports survey of almost 2,000 adults in the U.S., 40 percent of those 65 or older said they regularly take five or more prescription drugs.
In addition to meds for chronic conditions, older people are frequently prescribed seasonal or temporary drugs. Plus, different pills can look alike, and familiar meds—especially generics—sometimes have a different look.
Mix-ups and missed doses can be serious. A 2018 study of people with type 2 diabetes found that noncompliance with a medication regimen was linked to a 45 percent increase in mortality during the study period.
Here are three strategies to help you stay on track.
1. Streamline the Task
A complicated regimen, which requires that people take numerous drugs at frequent intervals, is the No. 1 reason for poor adherence, says Michael Wolf, Ph.D., M.P.H., a professor in the division of general internal medicine and geriatrics at Northwestern Medicine.
Label instructions can be confusing—twice daily vs. every 12 hours, for example—and knowing which medications can be taken together isn't always intuitive.
2. Mind the Details
Whenever you're prescribed a new drug, write down what it's for, how and when to take it, the correct dosage, and its brand and generic names, says Preeti Malani, M.D., the chief health officer at the University of Michigan. Keep this info about all of your meds together in a list.
To avoid confusion, Malani also recommends taping a photo, along with a visual description, of each pill underneath its name. (If you can spare samples, you can also tape physical pills to your paper list.)
This list can help a pharmacist or doctor provide a comprehensive medication review, which includes identifying safety concerns.
3. Tap Into Pillbox Power
Combining regular medications with a habitual task can reduce the chance you'll forget a dose. If you take a drug in the morning, for example, try placing its container by your toothbrush. Whenever you're prescribed a new med, plan when you're going to take it down to the hour, location, and associated activity.
If you're taking multiple daily meds, a pillbox might be a better bet. Standard ones, many of which are less than $20, have a compartment for each day of the week. More elaborate options allow you to group medications according to those you take in the morning, afternoon, and evening via a detachable 3x7 or 4x7 grid.
No matter the design, William Hall, M.D., a geriatric specialist in the department of medicine at the University of Rochester Medical Center, advises filling your pill reminder at the start of each week in accordance with a planned regimen, and not deviating from it.