When you shop through retailer links on our site, we may earn affiliate commissions. 100% of the fees we collect are used to support our nonprofit mission.
Learn more.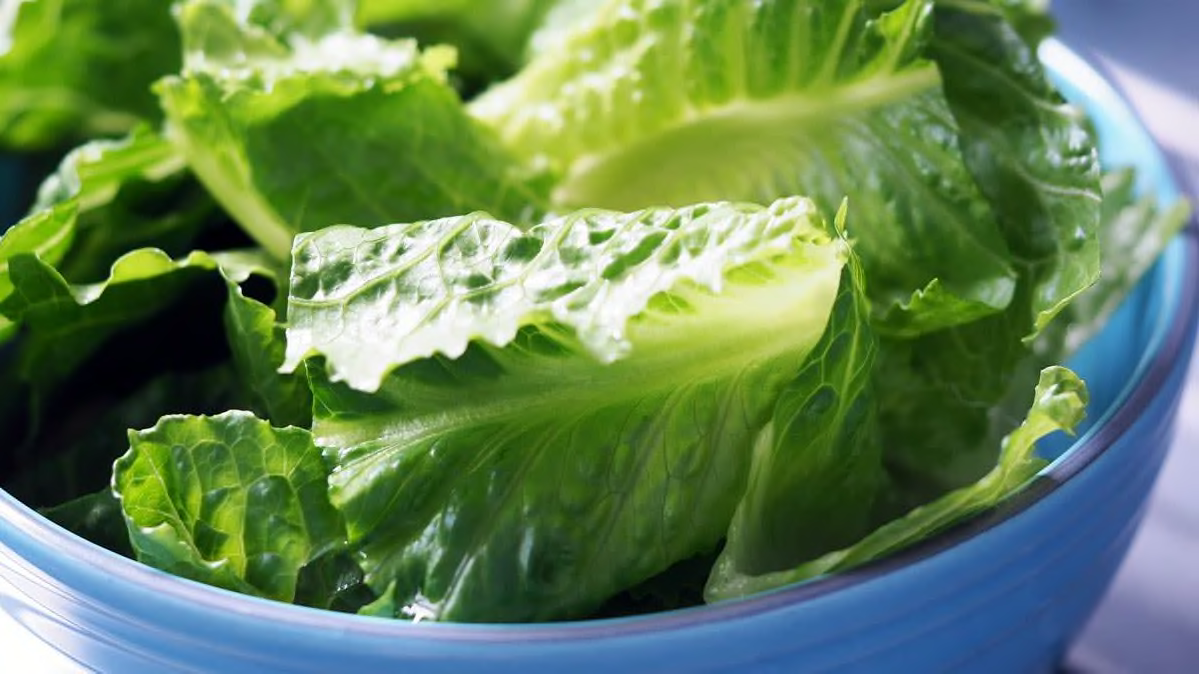 Update: On June 28, 2018, the Centers for Disease Control and Prevention declared this E. coli outbreak officially over.
Costco, Walmart, Kroger, and other retailers are pulling romaine lettuce products off their shelves in response to warnings from federal investigators about the nationwide E. coli outbreak blamed on contaminated romaine.
The E. coli outbreak stems from chopped romaine lettuce originating in Yuma, Ariz., according to the Centers for Disease Control and Prevention. The vast majority of romaine grown between November and March is from there. The CDC advised consumers to avoid packaged romaine that comes from the Yuma area.
"We pulled every salad product that came from Yuma, or even had the potential to come from Yuma," says Craig Wilson, vice president of quality assurance and food safety at Costco. "I think everyone is focused on following the advice we were given."
Meanwhile, Panera Bread, which is being sued by a New Jersey woman who allegedly contracted E. coli there in March, announced that it switched its romaine provider. (Panera didn't respond to a request for comment on the lawsuit.)
The moves follow an earlier decision by Fresh Foods Manufacturing of Pennsylvania, which packages grab-and-go salads for supermarkets and convenience stores, to issue a voluntary recall of roughly four and a half tons of prepackaged salads and lettuce mixes.
But Consumer Reports says it's unrealistic to expect consumers to figure out whether their romaine was produced in Arizona. As a result, CR is advising people to avoid all romaine lettuce sold in stores and restaurants, along with bagged romaine lettuce mixes and prepared salads. This advice includes whole-leaf romaine, in an abundance of caution.
Consumer Reports is also now advising people to avoid premade salads and bagged lettuce mixes that don't specifically name the lettuces they contain. For example, products labeled "Spring Mix" or "Asian Lettuce Blend" may not list all the greens inside and could contain romaine.
"With a chopped product, it can be very difficult to tell what type of lettuce consumers are looking at," says Abigail Snyder, Ph.D., assistant professor of food safety at Ohio State University. "If you can't tell what's in a particular salad mix, better to toss it for now."
Organic romaine products—whether bagged or whole-head—should be avoided, too. "There is little evidence that organic produce is less vulnerable to E. coli outbreaks than conventional produce," says Charlotte Vallaeys, senior policy analyst at Consumer Reports.
E. Coli Cases Are Growing
Eighteen new cases of romaine-linked E. coli infections were confirmed this week, bringing the total number of victims to 53 across 16 states. At least 31 people have been hospitalized.
The cases of this potentially deadly strain of E. coli—O157:H7—now stretch across the U.S., from Alaska to Arizona, from California to New Jersey. The CDC and the Food and Drug Administration expect a number of new cases to emerge.
The United Fresh Produce Association, a produce industry group, said in a statement to its members that romaine production has now switched from Yuma to Salinas, Calif., for the year. The group noted that April 15 was the last day for Yuma-grown romaine to be shipped across the country; it may still be available in stores and restaurants.
"We urge those who sell and serve romaine to check with their suppliers and discard any shipments that may have previously arrived or might still be coming from Arizona," says Jean Halloran, director of food policy initiatives at Consumers Union, the advocacy division of Consumer Reports.
If You've Eaten Romaine Lately
The symptoms of E. coli typically start one to three days after eating contaminated food but may occur as late as 10 days afterward. Symptoms of infection with E. coli O157:H7 include severe stomach cramps, diarrhea (often bloody), and vomiting. Some people may have a slight fever.
About 5 to 10 percent of people infected with E. coli O157:H7 may develop hemolytic uremic syndrome, a serious condition which affects the blood vessels and can lead to kidney failure and death.
This condition (which includes symptoms such as extreme fatigue, decreased urination, and paleness in the cheeks and under the eyes) typically occurs about seven days after E. coli symptoms first start. Three of the patients in this recent outbreak have been diagnosed with hemolytic uremic syndrome.
The CDC recommends seeing a doctor if you have a high fever, bloody diarrhea, or severe vomiting, or if diarrhea lasts longer than three days.
Federal investigators are likely to issue an update on the outbreak later this week.