When you shop through retailer links on our site, we may earn affiliate commissions. 100% of the fees we collect are used to support our nonprofit mission.
Learn more.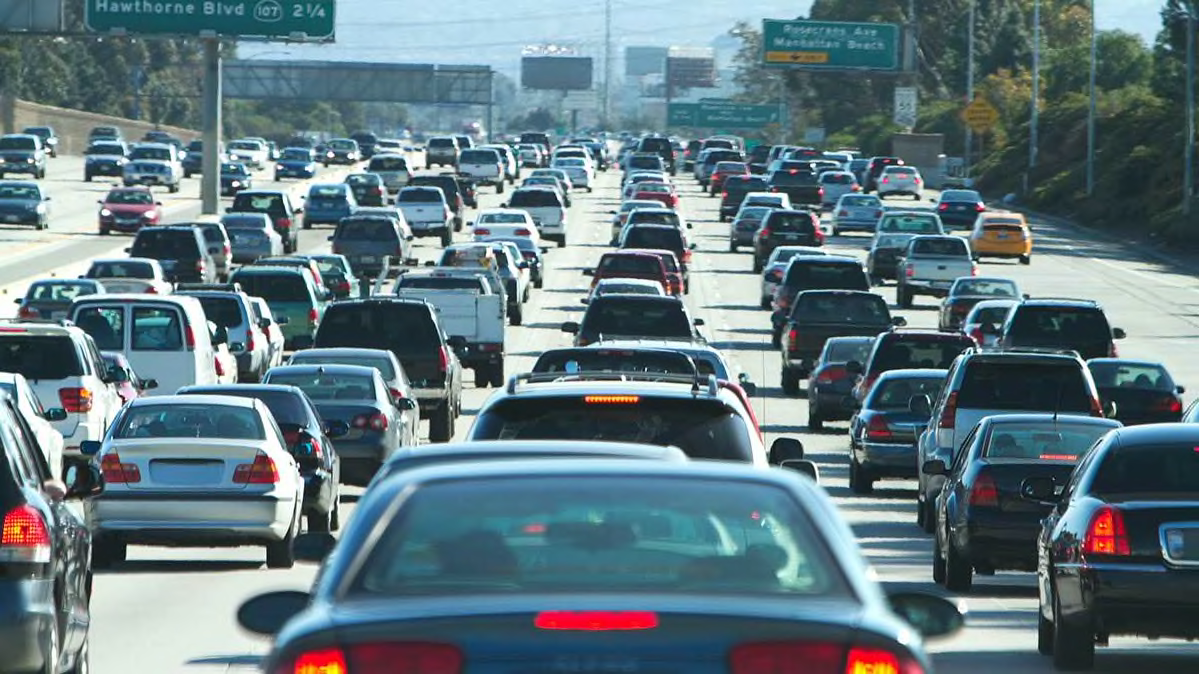 If successful, the federal government's push to revoke California's authority to set its own auto emission and fuel economy standards could reduce the number of electric vehicles on U.S. roads, Consumer Reports experts and auto industry analysts say.
The Environmental Protection Agency and Department of Transportation on Thursday officially revoked the federal waiver that allows California to set standards stricter than federal regulators impose. The Trump Administration argues that one set of national rules would mean regulatory certainty for automakers and lower car prices. And with lower-priced vehicles available, more consumers would turn in older cars and buy newer, safer vehicles, the Trump Administration contends.
Thirteen states have adopted California's general rules, and 10 of those states follow California's more stringent zero-emissions standard, which forces automakers to produce and sell more plug-in hybrid and pure electric vehicles. Automakers also spend money developing more fuel-efficient gasoline engines to help meet the standards.
California and the other states have vowed to fight the Trump Administration in court, and it could take years to play out.
Without the waiver in place, automakers could end up producing vehicles that are less fuel efficient but with lower sticker prices. But a CR analysis concludes that those sticker price savings would not be enough to offset the cost of the extra gas drivers would need to buy over time. By 2025, the average net extra cost over the life of a vehicle would be about $3,300, according to the analysis.
More on Emissions and EVs
"The emissions and efficiency standards—as they were adopted—are fair, achievable, and save drivers money," says Shannon Baker-Branstetter, manager, cars and energy policy for Consumer Reports. "This effort is an expensive waste of time. It is going to fail in court because there's no legal basis for revoking an existing emissions waiver, but the uncertainty it brings stalls innovation and progress on increasing consumer choices of efficient and electric vehicles."
In the short term, consumers should not expect to see changes on dealer lots or in showrooms. But if the federal government is successful, it could mean a pull-back in the number of electric vehicles for sale in the U.S., says Devin Lindsay, principal North American powertrain forecasting analyst with IHS Markit who follows the battery-electric and hybrid markets.
"Right now, there's not going to be a big change for consumers, simply because there are not that many hybrids and electric vehicles for sale," Lindsay says. "In the long term, beyond 2025, there are programs that manufacturers may look at and say, is the investment really worth it?"
Global Market for EVs
Even if California loses its fight, automakers will still produce EVs to meet demand in foreign markets because of regulations in Europe and China, Lindsay says. But instead of an automaker offering 10 different EV models in the U.S., it might stick to one or two, and those models may be available in a limited number of states.
The supply of battery-electric vehicles for sale in any state today often depends on government policies, Lindsay says. The 10 states that follow California's zero-emissions mandate get a lot of EVs for sale. So does Georgia and other states like it that have combinations of EV-friendly policies, such as tax incentives and special access to high-occupancy toll lanes.
The auto industry maps out new models years in advance, and there's an even longer lead time for producing engines and transmissions. That's why automakers have been looking for regulatory certainty. For now, automakers are likely to stick to their plans: building cars assuming the most stringent standards they're likely to face, says Ed Kim, an industry analyst with AutoPacific.
Automakers manufacturer globally, and they all need to meet strict emissions standards in Europe and China. Those markets happen to align more with California's program than the Trump Administration, Kim says.
"Automakers do not want to build vehicles to two standards because it's not cost effective to do so," Kim says. "As a result, automakers generally already adhere to one standard: California's."
The Trump Administration isn't targeting all of California's ability to write stricter smog rules, but only rules that affect fuel economy, EPA Administrator Andrew Wheeler and Transportation Secretary Elaine Chao said in a joint statement Thursday.
"Today's action meets President Trump's commitment to establish uniform fuel economy standards for vehicles across the United States, ensuring that no state has the authority to opt out of the nation's rules, and no state has the right to impose its policies on the rest of the country," Chao said.
Automakers continue to support the idea of one set of fuel-economy rules "as the best path to preserve good auto jobs, keep new vehicles affordable for more Americans, and avoid a marketplace with different standards," says Dave Schwietert, interim CEO and president of the Alliance of Automobile Manufacturers. He says the industry is reviewing the administration's announcement to get the "full picture of how this impacts automakers, our workers, and our customers."
"Automakers support year-over-year increases in fuel economy standards that align with marketplace realities," Schwietert says.
Ford Motor Co. said in a prepared statement that it wants a quick resolution and regulatory certainty. Ford, along with BMW, Honda, and Volkswagen, negotiated a separate deal with California regulators to meet more stringent emissions targets than the EPA is proposing.
"We have consistently said that the best path forward is a negotiated settlement that offers a workable compromise," Ford said in its statement. "We need regulatory certainty, not litigation."
Why California Sets Its Own Rules
California's authority to regulate auto emissions on its own dates back to the 1960s, when the state first regulated auto tailpipe pollution a decade before the federal government followed suit. Congress passed the Clean Air Act in 1970, which specifically carved out authority for California to set standards that were tougher than federal rules. In 2013, the Obama Administration granted California a Clean Air Act waiver to implement its own greenhouse-gas rules for vehicles. Those standards are met by automakers' building more efficient cars and trucks.
No other state can write its own clean-air rules. But states are free to adopt California rules if they determine that federal rules won't be as effective. Thirteen states have done so, and 10 have chosen to mirror a particular element of the California rules—the so-called zero-emissions vehicle mandate that compels automakers to sell certain numbers of electric, plug-in hybrid, or fuel-cell cars.
Those states, led by California Gov. Gavin Newsom and state Attorney General Xavier Becerra, have indicated that they'll sue to keep their clean-air rules in place. Newsom said Tuesday that the administration plan "could have devastating consequences for our kids' health and the air we breathe, if California were to roll over," and vowed to go to court to defend the rules.
"California won't ever wait for permission from Washington to protect the health and safety of children and families," Newsom said. "We will fight this latest attempt and defend our clean car standards. California, global markets, and Mother Nature will prevail."
A lengthy legal battle could force automakers to guess where fuel-economy targets will end up years from now, says Carla Bailo, executive director of the Center for Automotive Research in Ann Arbor, Mich.
The uncertainty is already starting to have an impact, Bailo says. To cut costs, automakers are starting to rein in the numbers of engine-transmission combinations of specific models.

But Bailo thinks incremental, year-over-year fuel-economy improvements in conventional gas-powered cars will continue no matter what happens in D.C. and California. Automakers are now facing consumer expectations that fuel economy will improve, Bailo says, and there is real competition in the market.
"In this era of technology, you can't afford not to invest," Bailo says. "Consumers are expecting better technology."