When you shop through retailer links on our site, we may earn affiliate commissions. 100% of the fees we collect are used to support our nonprofit mission.
Learn more.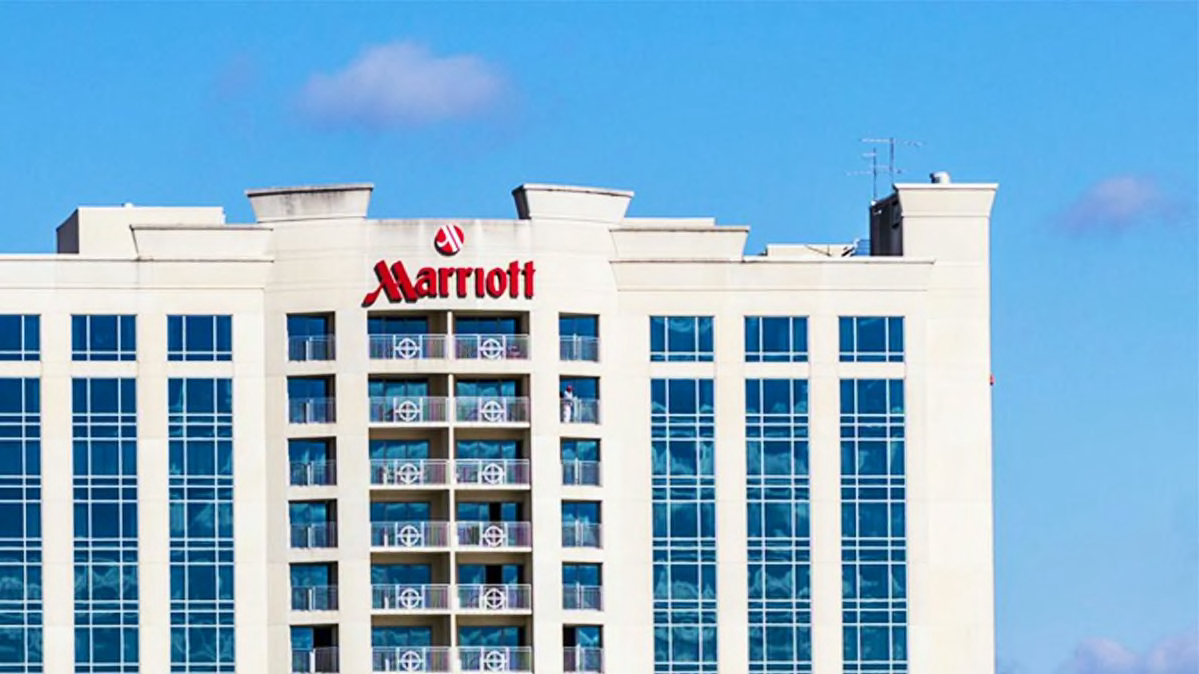 Update: On July 23, 2019, the Attorney General of Nebraska joined the fight against hidden hotel fees by filing a suit against Hilton. The suit alleges that the hotel company failed to disclose resort fees at the time of booking, thus deceiving consumers.
Hotels that levy resort fees—daily charges for using the hotel's facilities—are under growing pressure to disclose them more clearly or include them in their advertised room price.
Karl A. Racine, the attorney general for Washington, D.C., announced Tuesday that his office had filed suit against hotel giant Marriott International, accusing it of "price deception" in the way it lists resort fees. The suit follows an investigation into hotel pricing practices by attorneys general in all 50 states as well as the District of Columbia.
Meanwhile, two big online booking sites, Booking.com and Expedia, are changing their practices to force hotels to be more upfront about resort fees.
Not so long ago, you mainly encountered resort fees at actual resort hotels—properties with a golf course or tennis courts, say. But over the last few years, they've started to pop up at hotels with no such facilities.
Because many hotels don't include these fees in the prices they advertise, they can come as a surprise to consumers when they check in or even when they are settling up at the end of their stay.
The suit seeks to force Marriott to advertise the true prices of its hotel rooms upfront, provide monetary relief to tens of thousands of affected consumers, and pay civil penalties.
For at least the last decade "Marriott reaped hundreds of millions of dollars in profit by deceiving consumers," Racine said.
According to the lawsuit, Marriott owns, manages, or franchises at least 189 Marriott properties worldwide that charge consumers resort fees, which can range from $9 to as much as $95 per room per day.
Jeff Flaherty, a Marriott spokesman, told Consumer Reports that the company doesn't comment on pending litigation.
The amount of revenue the hotel industry rakes in from resort and other fees and surcharges is huge: $2.9 billion in 2018, according to Bjorn Hanson, a hospitality industry consultant in New York.
Anna Laitin, director of financial policy at Consumer Reports, applauded the suit.
"The hotel industry is raking in billions of dollars in fees and other surcharges that aren't always disclosed until late in the reservation or, worse, at check-out time," Laitin said. "We've heard from frustrated consumers across the country who've been charged resort fees at hotels with no real resort amenities or for things like safes in their room that they never use."

Have you paid a hidden fee? Tell us here so we can fight for more honest pricing.

Hotel Booking Giants Take Action
Booking.com and Expedia are also pressuring hotels to be more upfront about resort fees, even though their motivation may be as much about their bottom line as helping consumers.
These sites make money from the commissions—typically 15 percent—they charge hotels on the advertised price of each booking. When hotels don't post the full price of a room, including the fees, they effectively reduce the amount of commission they pay to sites that drive traffic to their listings.
Booking.com says it will begin to charge hotels commissions on resort fees (and other mandatory fees) that aren't included in the advertised price.
Expedia, meanwhile, says it will begin looking at how hotels with mandatory fees "appear in our sort order next to those that do not have those fees." Thus, hotels with extra fees may get less prominence on the site.
"Our goal is to ensure that among otherwise equal hotels, those not charging mandatory fees have higher visibility to travelers on our sites, thereby empowering travelers to compare their travel options easily and intuitively," says Christie Hudson, an Expedia spokesperson, explaining the new policy.
Industry observers think this could have an impact.
"It's going to be harder to find these hotels on the sites, which could ultimately hurt the hotels' business," says Dennis Schaal, executive editor of Skift, a news and information site for the travel industry. "So that might be added pressure on the hotels to get rid of the fees, or make them more transparent."
Marriott spokesperson Brendan McManus declined to comment when asked if these online booking agency moves would have any impact on the way the company presents fees online or whether the hotel chain would continue to list rooms on the sites. An email to another big hotel chain, Hilton, went unanswered.
Common Hotel Fees and How to Avoid Them
These are still early days in the fight against fees. Here are some steps you can take to avoid them on your next vacation:
Check hotel websites directly. They sometimes list the fees they typically charge.
But call the hotel, too, to get a full tally of fees and to ask about waivers for services you know you'll never use. This tactic is more likely to work if you call before checking in—and if you get the name of the hotel staffer you talked to in case of disputes later. You can also check for fees for specific hotels at ResortFeeChecker.com.
Consider joining a hotel loyalty program. Pearl-level members of MGM Resorts' loyalty program get complimentary self-parking, for example, and Gold members of the Wyndham Rewards program don't have to pay extra for late checkouts.
Be aware of other fees you might be charged.
• Parking Fee: Some hotels charge this even if you park yourself.
• Safe: You can be charged for this extra even if you don't use the one in your room. The charge is sometimes just a few dollars but is a particularly maddening one, consumers told us.
• Online Reservation or Booking Fees: Travelers might be surprised to find a $25 per-night fee charged if they booked their reservation online. Some travelers are surprised by reservation fees for reservations they made on the phone.
• WiFi Fees: Though many hotels now provide free internet, you may have to pay a premium for high-speed connections.