When you shop through retailer links on our site, we may earn affiliate commissions. 100% of the fees we collect are used to support our nonprofit mission.
Learn more.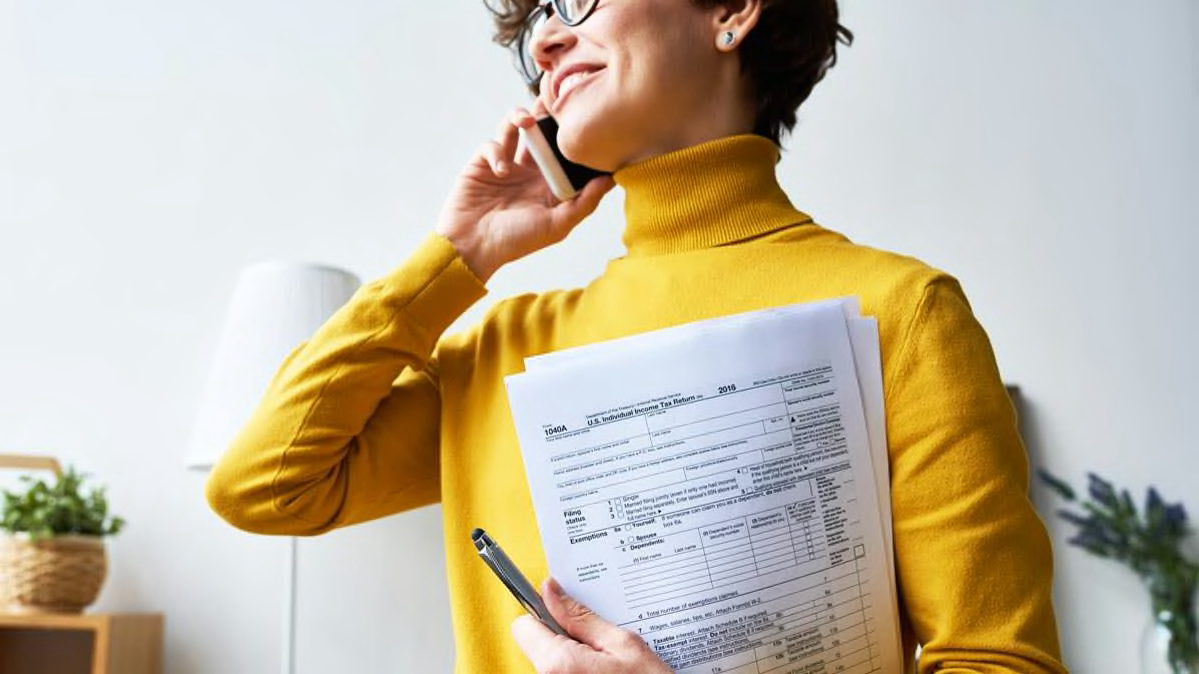 As spring finally starts to bloom and the days grow longer, set aside time to take care of some financial housekeeping tasks.
If you haven't filed your taxes yet, you have just two weeks left. Once that's covered, this is a good time to audit your credit card statements and make sure your home's exterior is ready for summer.
Here are the items to check off from your financial to-do list this month.
File Your Taxes on Time
If you're among the 8 in 10 taxpayers receiving a refund on your taxes, the sooner you file, the sooner you'll get your payment. For those who owe money to the government, filing on time (this year's deadline is April 15) may be even more important.
If you owe money and file late, you'll have to pay a penalty of 5 percent of your tax bill, plus interest, for every month you're late, up to five months, in addition to owing interest on the unpaid bill itself.
If you're not ready to file, you can request a six-month extension, but you'll still need to estimate (and pay) your taxes on time.
Don't have the cash to cover what you owe? You have several options, including borrowing the money or entering an installment agreement with the IRS to pay it over time. Then adjust your withholdings on your W-4 at work (use this calculator to figure out the right amount)—your take-home pay may go down slightly, but you won't get slammed with a tax bill this time next year.
Spring Clean Your Credit Card Statement
It can be a smart financial move to set up recurring bills to autopay—doing so means you'll never take a credit hit or incur late fees if you forget to make a payment. But autopay also makes it easy to lose track of your recurring bills and subscriptions.
Plus, more companies are turning to subscription and membership business models, and luring in customers with free trials that turn into automatic billing. The result: One in 3 consumers has enrolled in automatic payments without realizing it, according to CreditCards.com.
Spend some time this month going through your credit card bills to look for monthly payments for services you're no longer using, and cancel them. This month, Mastercard holders will also have a new tool to prevent unwanted subscriptions. Starting April 12, Mastercard will require businesses to get confirmation that a consumer wants a subscription once a free trial ends.
Boost Your Home's Curb Appeal
Home-selling season has already begun in many areas. Even if you're not putting your house on the market this year, making sure your home's exterior looks its best is good for your property value. Spend some time clearing leaves and debris from your yard and gutters.

This is also a great time of year to get a deal on a pressure washer, and you can put it to work right away to get rid of all the winter grime that has built up on your patio and deck furniture.
You'll also want to check your walkways for loose pavers and cracks. If you've had extensive damage, you may need professional help from a landscaper. Find someone now, and you'll get a better deal than if you wait until the busy season starts in a few months.
Spend Leftover Holiday Rebate Cards
Lots of retailers like to offer rebates to shoppers during the holiday season in the form of gift cards. Unlike standard gift cards, which come with lots of regulatory protections and can't expire, promotional and rebate cards can have expiration dates. Those dates are often around six months from issuance, so read the fine print on any cards you're holding to see how much longer they will have value.
Even if you have just a few dollars left on a rebate card, you may still be able to put that money toward a purchase, and some states will allow you to cash out a low-balance gift card at the register.
Start Booking Summer Travel Plans
You may have saved enough to cover the cost of a summer vacation trip. Because airfare and hotel prices tend to rise as Memorial Day draws nearer, now is a good time to start looking for deals in earnest.
If you find a price that fits your budget, go ahead and book the ticket. The same goes for accommodations; just watch out for hidden hotel fees.
Check out our airline travel buying guide to make sure you get the best value for summer travel. If you're planning to take a road trip or need to buy new luggage, our travel and vacation guide has you covered.
Buy Items on Deep Discount
Not sure what to buy with those rebate cards? Consumer Reports' product-research experts, who track prices all year, have compiled a list of items that are usually at their lowest price in April. If you're shopping for the best deals this month, look for sales on gas grills, pressure washers, windows, and lawn mowers and tractor mowers.
You'll also find low prices on sunscreen to protect you and your little one from the sun this spring.