When you shop through retailer links on our site, we may earn affiliate commissions. 100% of the fees we collect are used to support our nonprofit mission.
Learn more.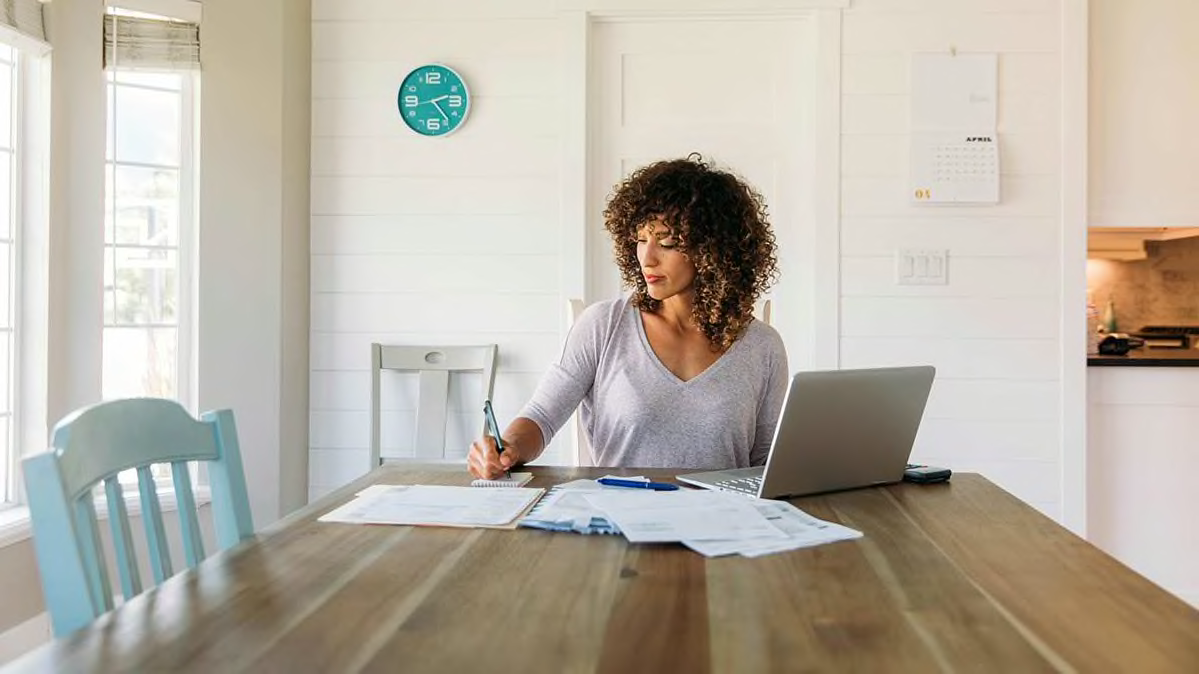 With the coronavirus pandemic shutting down most of the country, many Americans are worried about how they'll survive financially.
A recent survey from WalletHub found that 67 million Americans anticipate that they will have trouble paying their bills because of the coronavirus pandemic.
Help for financially strapped Americans is on the way. A bill signed Friday by President Donald Trump will provide relief to many households, including an increase in unemployment benefits and a one-time payment of $1,200 for most adults earning $75,000 or less annually, based on past tax returns.
Still, the federal assistance will take at least three weeks to arrive. The worry for many consumers is how to manage financially now. Many are working at home, if they have jobs at all, while trying to take care of kids or disabled family members.
"It's stressful at the best of times to find ways to save, manage bills, or negotiate with creditors, and it's even more difficult now," says Marguerita Cheng, a certified financial planner in Gaithersburg, Md.
Fortunately, you do have options. We've come up with several steps you can take now to get control of your money.
Paying Your Bills
If you've recently been laid off, or if you're worried that you may lose your job soon, it's essential to act now to protect your finances. Follow these guidelines.
More on Financial Planning
File for Unemployment
The coronavirus pandemic has forced offices, factories, retailers, and other business to shut down and cut back workers. In a recent NPR/Marist poll (PDF), 18 percent of households reported someone being laid off or having reduced hours.
If you're hit by a job loss, find out right away whether you qualify for unemployment insurance, says Ryan Marshall, a certified financial planner in Wyckoff, N.J.
Be aware that states have different rules governing eligibility for unemployment insurance, based on how much you earned, how long you worked, and other requirements. Generally, if you have W-2 income, you are more likely to qualify, while gig workers typically do not. Check your state's unemployment office for details—and be persistent because many offices are swamped right now.
Bear in mind, unemployment checks are generally less than half of your previous earnings, and they typically last for four to six months (PDF).
Negotiate With Your Creditors
If you find you're unable to pay your monthly bills—those credit card balances, mortgage payments, and the like—start exploring ways to ease the burden.
If you have credit card debt, for example, one option may be to take advantage of a balance transfer card, which will let you pay zero interest on the amount you transfer for a year or more. Bear in mind, you will need a good credit rating to qualify, and you should be able to pay down the balance before the zero rate expires.
But if you are too far behind, it's time to negotiate. "Pick up the phone and call, or chat or email, and let the creditor know you're struggling a bit financially," says Justin Pritchard, a certified financial planner in Montrose, Colo. "Ask what options or payment plans they have, or if they are willing to defer payment."
There's a good chance the creditor will be accommodating because the financial crunch is widespread right now, says Greg McBride, chief financial analyst at Bankrate.com. Most banks are willing to work with borrowers who are financially strapped. Ally Bank, for one, is deferring payments for auto and mortgage customers for up to 120 days. And other financial services firms, such as Bank of America, Citibank, and Geico, are making similar accommodations—but you have to ask.
Look for Relief Programs
Some states, such as New York, are putting policies in place to temporarily suspend evictions and some types of student loan and medical debt, as well as prevent utility shutoffs. California is halting evictions. The Federal Communications Commission is also asking carriers to refrain from telecom cutoffs. Check your local news for announcements.
For those with student loans, the White House has said it is waiving interest on federal student loans, as well as ceasing collections on defaulted loans, for 60 days. The change will not affect your payment amount, and that money will go toward paying down your principal. You can find more details about these moves at The Institute of Student Loan Advisors, a nonprofit that advises student borrowers.
Those who hold federal student loans will also want to consider their existing payment options. You can get assistance in sorting through these programs from TISLA.
Taxpayers will also get a bit of leeway. The White House has announced that the IRS will postpone the April 15 tax deadline to July 15, giving most Americans an additional 90 days to file returns and send in their tax payments, as well as contribute to their individual retirement accounts. If you are expecting a refund, however, file as soon as you can, Marshall says.
Cutting Your Expenses
You can free up more cash for your bills, as well as boost your emergency fund, by trimming your spending.
Start by scrutinizing your budget to identify places where you can cut back right away, as well as make more sizable reductions later, if it becomes necessary, McBride says. These tips can help.
Cancel Nonessential Services
Most households today subscribe to a variety of services—everything from little-used streaming or premium channels to gyms. But some of these services you might not use, and you may even forget that you are paying for them. So review your credit card statements and cancel those services, Cheng says.
Cut Down on Takeout
For those who are working at home, you have a budget advantage—you have fewer bills for commuting, dry cleaning, and restaurant meals. Still, you want to avoid spending all that freed-up money on stay-at-home indulgences, such as ordering takeout, shopping online, or buying video games.
"You want to strike a balance," Cheng says. "On the one hand, you may be stressed, and you want to keep the kids happy, but you want to be conscious of how much you're putting in your shopping cart."
Focus on Low-Cost Family Time
Probably one of the most healthy and economical options right now is to get outside, Marshall says, as long as social distance rules are observed. Those with families might enlist the kids in gardening projects or games in the yard. And even in the era of the coronavirus, taking walks is still recommended. That way, both you and your wallet can stay in good shape.
Editor's Note: This article, first published March 18, has been updated with the latest developments in Washington to help financially strapped consumers during the coronavirus pandemic.