When you shop through retailer links on our site, we may earn affiliate commissions. 100% of the fees we collect are used to support our nonprofit mission.
Learn more.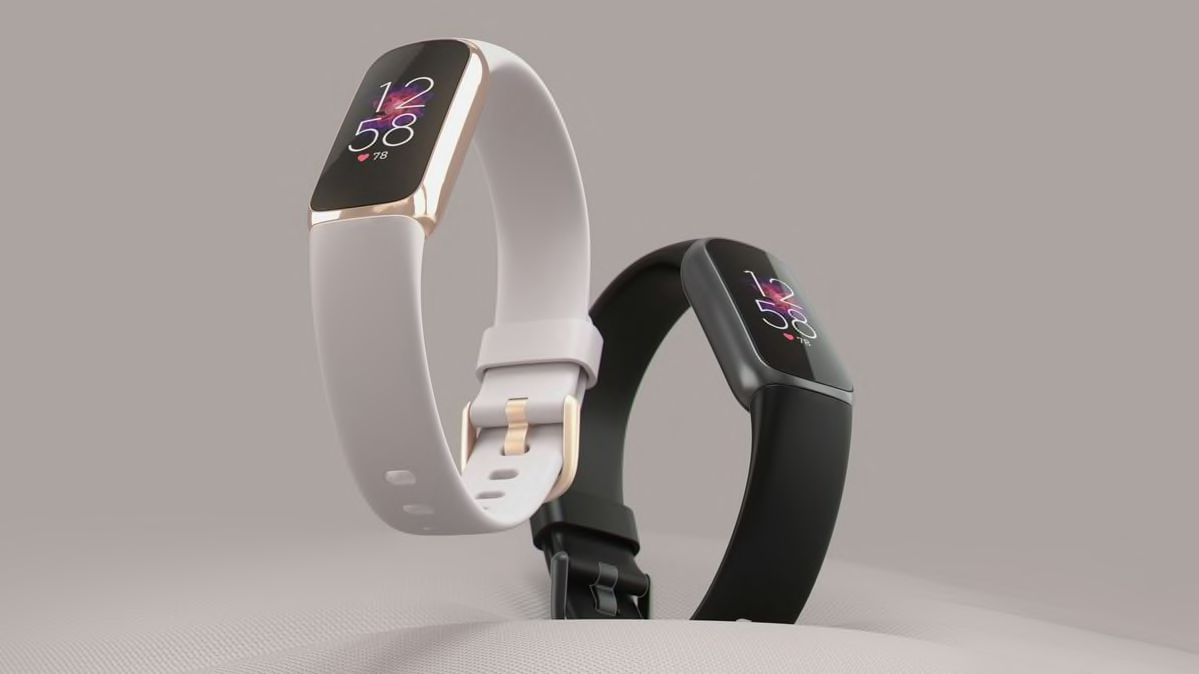 The new Fitbit Luxe will perform the usual fitness tracker tasks of counting steps and tracking heart rate, but it's also designed to give users a better look at how stress and fatigue can affect their physical and mental health.

The device, announced Monday, comes with a color touch screen, a claimed battery life of up to five days, and a bracelet-like design. But like the company's Sense smartwatch, which went on sale last fall, the Luxe has an emphasis on stress management.
Fitbit co-founder James Park, who continues to lead the company after its acquisition by Google earlier this year, says that while the global pandemic may be drawing to a close, consumers are still bound to feel the effects of stress and anxiety as they slowly get back to their pre-pandemic lives.
Fitbit is "doubling down on its efforts to make the invisible visible," Park adds, by introducing new tools for mental health management and opening them up to more consumers through lower-priced devices like the Luxe.
Like the Sense, the Luxe includes a sensor that measures variations in skin moisture, which can indicate changes in stress levels, and it will be Fitbit's first tracker with the ability to measure blood oxygen levels, though that feature won't launch right away.
With a starting price of $150, the Luxe is Fitbit's most expensive tracker, but it still costs half of what you'd pay for a Sense smartwatch.
The rollout comes as demand for fitness trackers has flattened in recent years, largely thanks to the rise of smartwatches, which have come down in price, gotten more stylish, and now support a wide variety of third-party apps that let you do everything from pay for your lunch to keep track of your favorite sports teams.
While overall global demand for wearable devices jumped 27 percent in the fourth quarter of last year, partly thanks to pandemic-fueled demand for smartwatches and headphones, shipments of wristband devices like fitness trackers dropped 18 percent on a year-over-year basis, according to the research firm IDC.
Fitbit has struggled for years to compete with the likes of Apple and Samsung, and 2020 was no exception. For the year overall, global shipments of the company's smartwatches, trackers, and other devices fell 19 percent, IDC says.
That said, the Luxe could appeal to consumers looking for a wellness-focused device that's easy to use, is comfortable to wear, and looks more like jewelry than a traditional fitness band or watch.
The Luxe is available for preorder now and will reach stores later this spring. When it arrives, Consumer Reports' testers will put the device through the usual fitness tracker evaluations and share the results in our ratings (available to CR members).
In the meantime, here's a look at what the Luxe has to offer.
What You'll Notice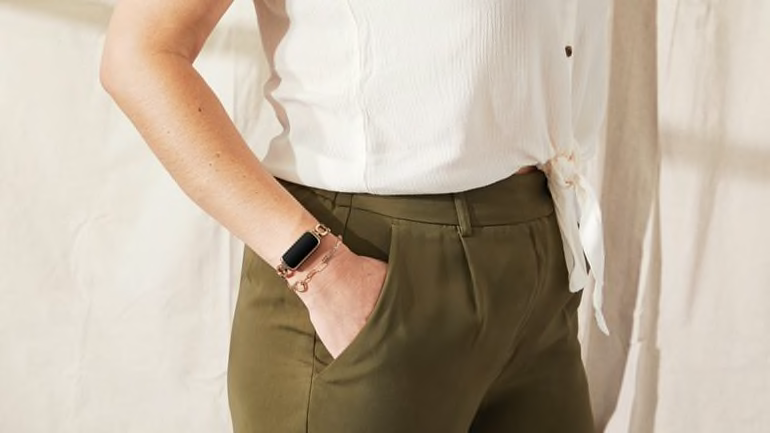 Stress management: The Luxe is the first Fitbit tracker to include the stress management tools rolled out with last year's Sense smartwatch, though the company says it's now introducing those features to other Fitbit trackers with heart rate sensors. Fitbit's app combines a variety of data related to your activity levels, sleep, and heart rate into a "stress management score," to give you a daily assessment of your body's ability to deal with tension.
Free six months of Fitbit Premium: Among other things, the subscription, which would otherwise cost $10 per month or $80 per year, breaks down your stress management score, giving you more detailed information about the effects of tension on your body. Also included is access to a variety of workouts and almost 200 mindfulness sessions designed to help you manage stress, including 30 sessions designed by author and alternative medicine advocate Deepak Chopra.

A light and fashionable look: The Luxe, which has no buttons and features a color touch screen, is lighter and slimmer than many of Fitbit's previous trackers. It's designed to be comfortable to wear at night, so you can use it for sleep tracking. Fitbit says it also used a metal injection molding process to make the Luxe's stainless steel case look more like handcrafted jewelry, as well as a metal vaporizing technique on the soft gold and platinum finishes to provide a premium look and feel.
Gorjana for Fitbit Luxe Special Edition: If you're looking for something especially stylish, this $200 version of the Luxe, designed in partnership with jewelry brand Gorjana, includes a Parker Link Bracelet in soft gold stainless steel, as well as a classic silicone peony band that's better suited for working out or getting wet or messy.