When you shop through retailer links on our site, we may earn affiliate commissions. 100% of the fees we collect are used to support our nonprofit mission.
Learn more.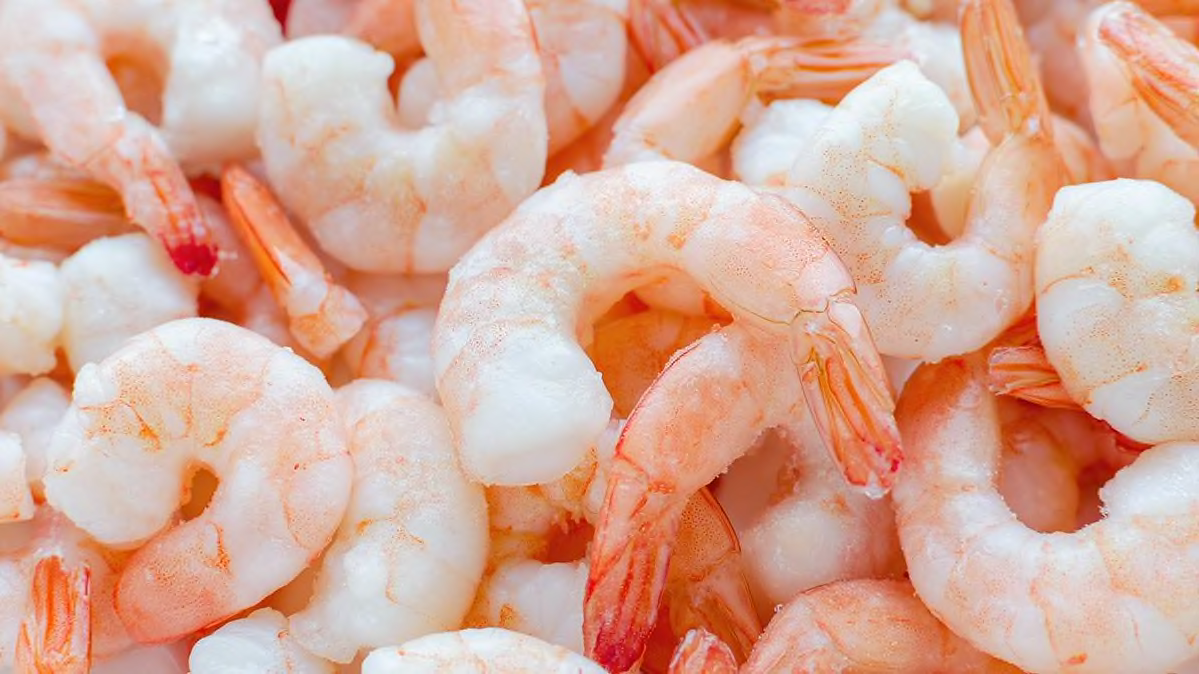 If you purchased frozen cooked shrimp from Costco, BJ's Wholesale Club, or Tops (see full list below) between late February and mid-May 2020, don't eat it. The Food and Drug Administration said it found salmonella in tested shrimp produced by Kader Exports. The company, which supplies shrimp to several brands and retailers, has recalled various package sizes. No illnesses have been reported.
The FDA said that cross contamination was the likely reason salmonella was on the shrimp. Kader Exports says that the source of the contamination has been removed and that steps have been taken to prevent it in the future.
Some people think freezing will kill foodborne bacteria such as salmonella, but that's not always the case. And although cooking could kill it, you don't want to take a chance with food you're aware could be contaminated, says James E. Rogers, Ph.D., director of food safety research and testing at Consumer Reports. So when in doubt, return it to the store where it was purchased for a refund or, Rogers says, throw it out.
Spotting Salmonella Symptoms
Salmonella symptoms of diarrhea, fever, and stomach cramps typically begin about 6 hours to six days after infection and last four to seven days, according to the Centers for Disease Control and Prevention. However, some people do not develop symptoms for several weeks.
Those most at risk of getting sick and experiencing more serious symptoms include people younger than 5 or older than 65, those with weakened immune systems, and anyone who regularly takes medication to reduce the amount of acid in the stomach. (That's because doing so might also reduce the amount of "good" bacteria in the gut that would normally otherwise fight off "bad" bacteria such as salmonella.)
The Details
Products recalled: Frozen cooked deveined shrimp sold under the brand names Aqua Star Reserve, Censea, Fresh Market, Kirkland Signature (Costco), Tops, Unistar, and Wellsley Farms (BJ's Wholesale Club). For details on the specific products being recalled, go to the FDA website.
The problem: The shrimp may be contaminated with salmonella.
The fix: If you have any of these products in your freezer, return them to the store where they were purchased for a full refund or throw them out.
How to contact the manufacturer: Call Kader Exports, which is in Maharashtra, India, at +91-022-62621004 or +91-022-62621009, between 12:30 a.m. and 6:30 a.m. ET Monday to Friday.