When you shop through retailer links on our site, we may earn affiliate commissions. 100% of the fees we collect are used to support our nonprofit mission.
Learn more.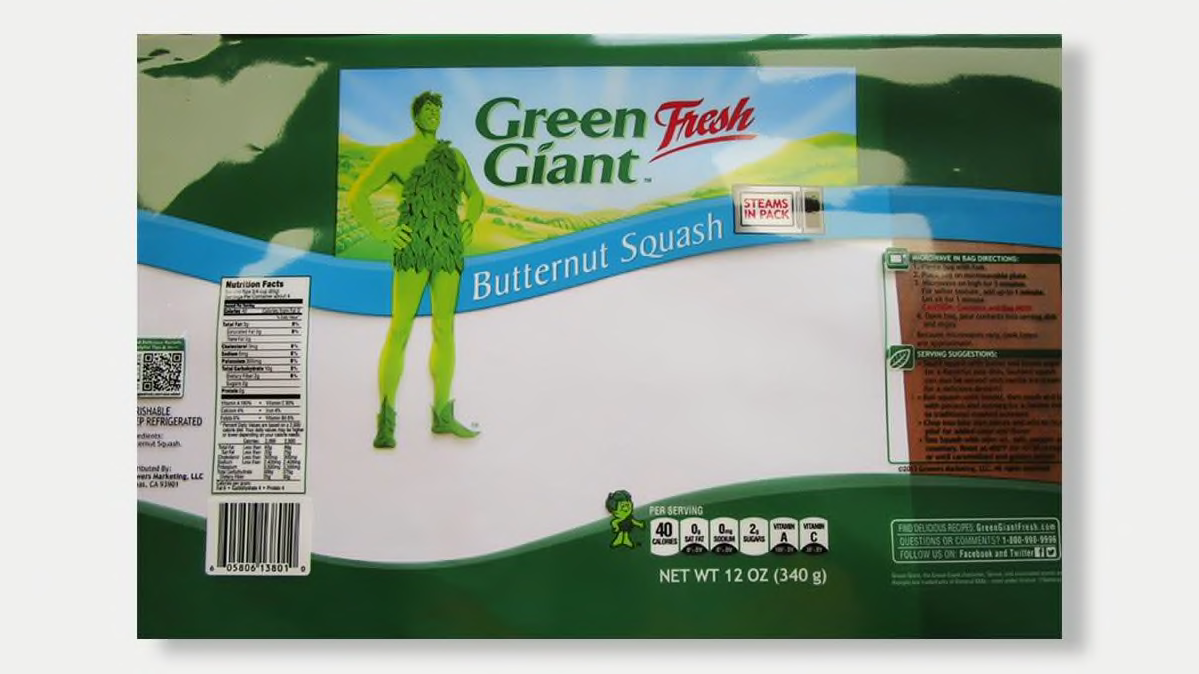 Update July 17, 2019: The Food and Drug Administration announced that Growers Express has expanded this recall to include additional fresh vegetable products. Further testing found one retail sample contaminated with listeria. The additional products are: Green Giant Fresh Brussles Sprouts sold at Big Y supermarkets in Massachusetts; Growers Express Cauliflower Florets distributed by Native Maine to foodservice operators in Maine; and Peak Green Beans and Cauliflower Florets distributed by Ruby Robinson to foodservice operators in Maine. Growers Express says it is no longer sourcing vegetables from the suspected source of the contamination. There are still no illnesses reported. For information on UPC codes and best by/pack dates go to the FDA's website.
The Food and Drug Administration announced a recall of fresh packaged butternut squash, cauliflower, and zucchini products sold under the brands Green Giant Fresh, Trader Joe's, Growers Express, and Signature Farms. The vegetables may be contaminated with Listeria monocytogenes, a type of bacteria that can cause serious and potentially deadly foodborne illness.
A spokesperson for Growers Express, which produces the products, told Consumer Reports that the company voluntarily issued a recall after the Massachusetts Department of Health found Listeria in a package of fresh zucchini noodles produced at the company's Biddeford, Maine, production facility. No illnesses have been reported at this time.
The products were shipped to various stores in 29 states and Washington, D.C. Most of the packages are labeled with a "Best If Used By" date between June 26 and June 29. (See a list of the product names, below.) Frozen and canned vegetables aren't involved in this recall.
Listeria causes approximately 1,600 cases of listeriosis every year, according to the Centers for Disease Control and Prevention, and about 260 deaths. The infection is particularly dangerous for adults over 65, anyone with a weakened immune system, young children and newborns, and pregnant women, because the infection increases risk for miscarriage or stillbirth.
Listeria can contaminate products in a number of ways, says James E. Rogers, Ph.D., director of food safety testing at Consumer Reports. It's found in soil where fruits and vegetables are grown, water used for irrigation, and feces from animals that run through growing fields. The bacteria can live and spread on the floors and counters of facilities where food is prepared or packaged, he says.
Plus, Listeria is particularly concerning because it continues to multiply even when food is refrigerated, and there's evidence it may continue to grow at temperatures close to freezing, according to Rogers.
"If you think you have any of these products that have been listed in the recall, return them to the point of purchase to try to get a refund," he says. Otherwise, he says to "make sure you dispose of them and totally clean and disinfect your refrigerator where they might have touched or been stored to avoid cross-contamination."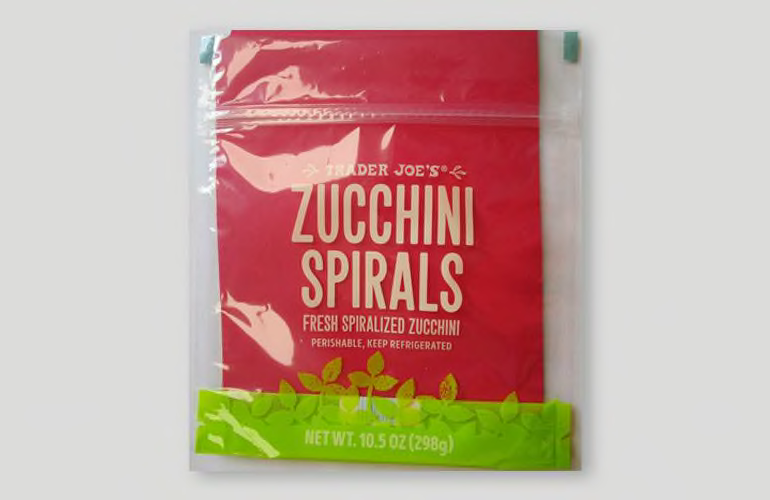 Symptoms of Listeria
Infections caused by Listeria can cause a variety of symptoms, including fever and diarrhea, similar to other foodborne illnesses.
If the bacteria spreads beyond the gut, people that are not pregnant may experience headache, stiff neck, confusion, loss of balance, convulsions, fever, and muscle aches. Pregnant women typically experience only flu-like symptoms, but these infections may lead to miscarriage, stillbirth, premature delivery, or life-threatening infection of the newborn.
Symptoms of an invasive infection that has spread beyond the gut typically appear one to four weeks after eating contaminated food, according to the CDC, but some have reported symptoms as soon as the same day as exposure and as late as 70 days after exposure.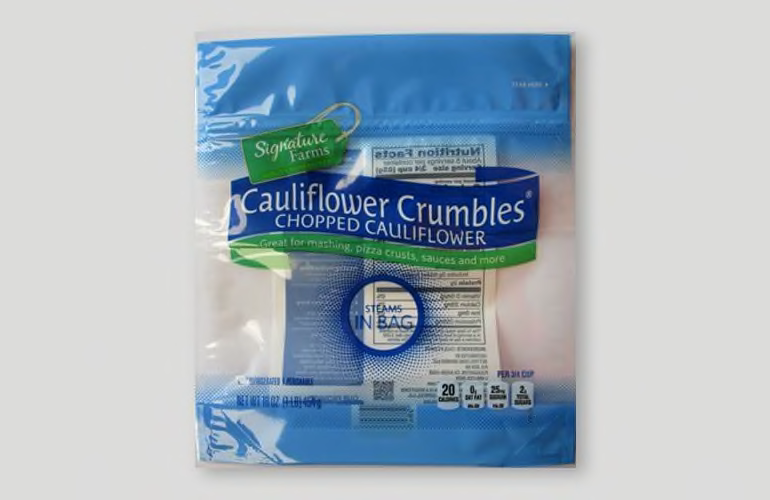 The Details
Products recalled: The recall is for fresh products that originated at the Growers Express facility in Biddeford, Maine. Frozen and canned products were not affected by this issue, according to a company statement. The majority of products have a "Best If Used By" date between 6/26 and 6/29.
Depending on the state you live in and retailer you shop at, the following products may be subject to the recall. (For more specifics, including affected item package weight, retailer, affected states, sell-by date, and Lot No., see this link.)
Green Giant Fresh Cauliflower Sweet Potato Crumbles
Green Giant Fresh Cauliflower Crumbles "Fried Rice" Blend

Green Giant Fresh Butternut Diced

Green Giant Fresh Butternut Cubed

Green Giant Fresh Ramen Bowl

Growers Express Butternut Peeled

Signature Farms Cauliflower Crumbles

Green Giant Fresh Zucchini Noodles

Trader Joe's Butternut Squash Spirals

Trader Joe's Zucchini Spirals
The problem: These fresh products may be contaminated with Listeria.
The fix: Growers Express says to refer to the toll-free number on each package with questions or requests for refund. Dispose of any affected products that display the affected sell-by date, or products with unreadable date codes.
How to contact the manufacturer: Growers Express lists customer-service contact numbers for:
Growers Express/Green Giant Fresh, 831-757-9951
Albertson's/Safeway, 888-723-3929

Trader Joe's Customer Relations, 626-599-3817

How to report foodborne illness: If you experience foodborne illness or other problems with your food, you can report it to your local health department, contact your state's Food and Drug Administration Consumer Complaint Coordinator, or call the FDA at 866-300-4374. Report problems with meat, poultry, and processed egg products to the Department of Agriculture Food Safety and Inspection service on its website or by phone to the USDA at 888-674-6854.